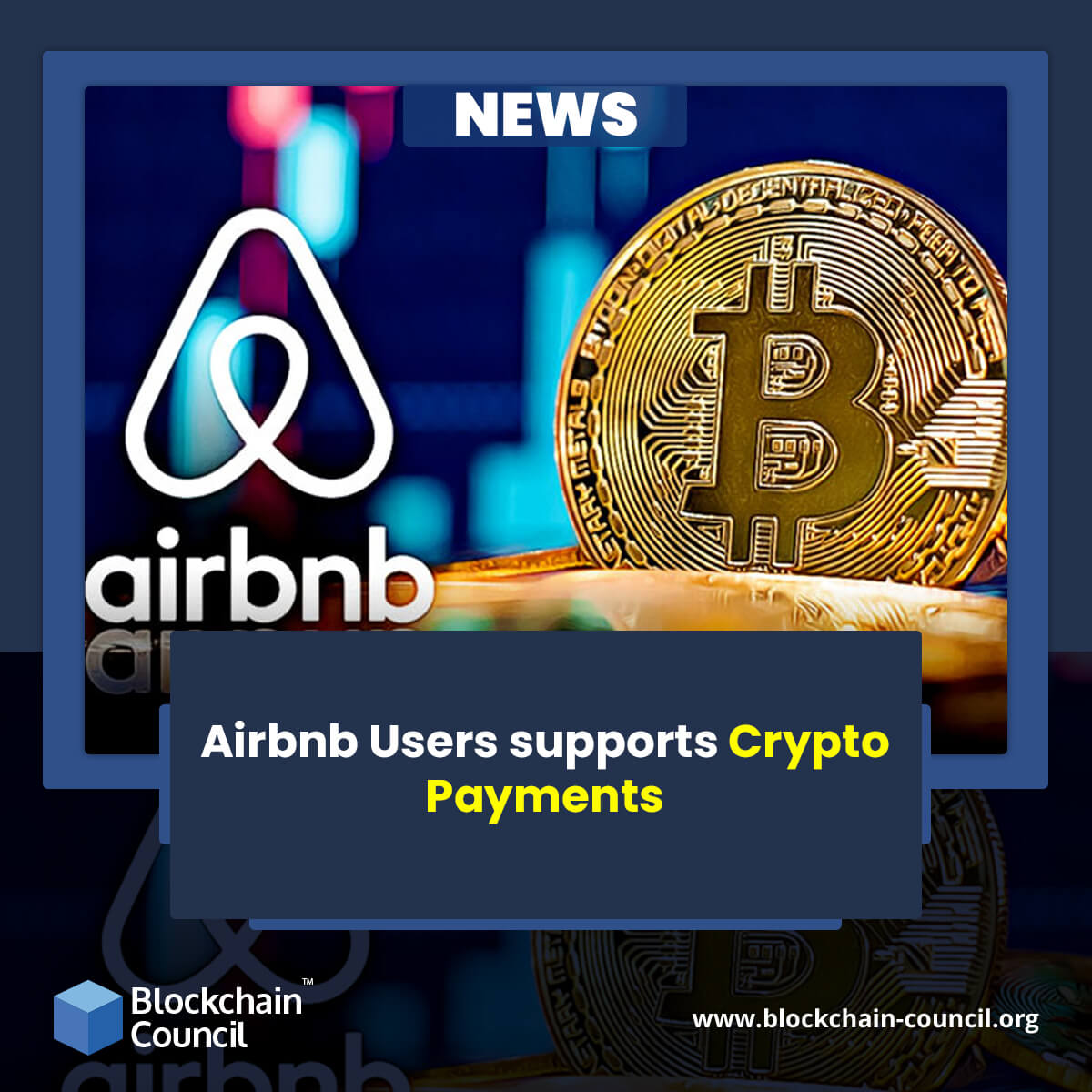 When it comes to popularity, we cannot ignore the crazy inclination that investors have shown towards cryptocurrencies since their inception. It won't be an exaggeration to say that 'crypto is the hottest trend' in the financial space that is transforming the definition of money and payments. What started as a mystery has now emerged as a billion-dollar industry with a constantly growing clientele leaving behind geographical limitations.

The craze for cryptocurrencies can be seen when multinational companies like Tesla and Facebook openly promote the use of virtual money amongst users. The latest addition to the fan list is Airbnb as the team is looking forward to supporting crypto-based payment options for its users. During an interaction, Airbnb's CEO Brian Chesky revealed that the company has received multiple suggestions from customers requesting the inclusion of crypto payments on the platform. The spearhead asked his 400,000 followers to share some suggestions related to the improvement of the portal. Interestingly, the 4,000 comments received on the post included crypto payments as the top suggestion.
Hailing from San Francisco, Airbnb is a popular online platform offering pocket-friendly lodging services like rental homestays for vacation or tourism activities. The firm has a strong customer community from across the globe. Now, if the company adds support for cryptocurrencies as a payment method, the users will get access to a convenient, secured, and transparent settlement system for every stay at the Airbnb venue. However, there is no official confirmation about the inclusion of a new feature by the Airbnb cluster. Earlier in September, Brian stated that the users are requesting them for initiating crypto settlements for quite some time on the platform.
The firm's future plans on crypto were clearly highlighted in the prospectus for its IPO filed with the U.S Securities and Exchange Commission. The document revealed that the company will be employing fast-growing technologies like cryptocurrencies, tokenization, authentication tools like blockchain technology, biometrics, AI, cloud technology, etc. The team, however, is cautious about accepting such next-gen technologies.
The experts warned that infusing these technologies can require big investments that might not give the desired results on employment. The company feels that people are reluctant to invest in crypto as they consider it to be complicated or have high volatility. The risk of crypto failure can tarnish the image of the company too. These fears are likely to affect Airbnb's decision for crypto support. The company will consider all the aspects for ensuring customer satisfaction.