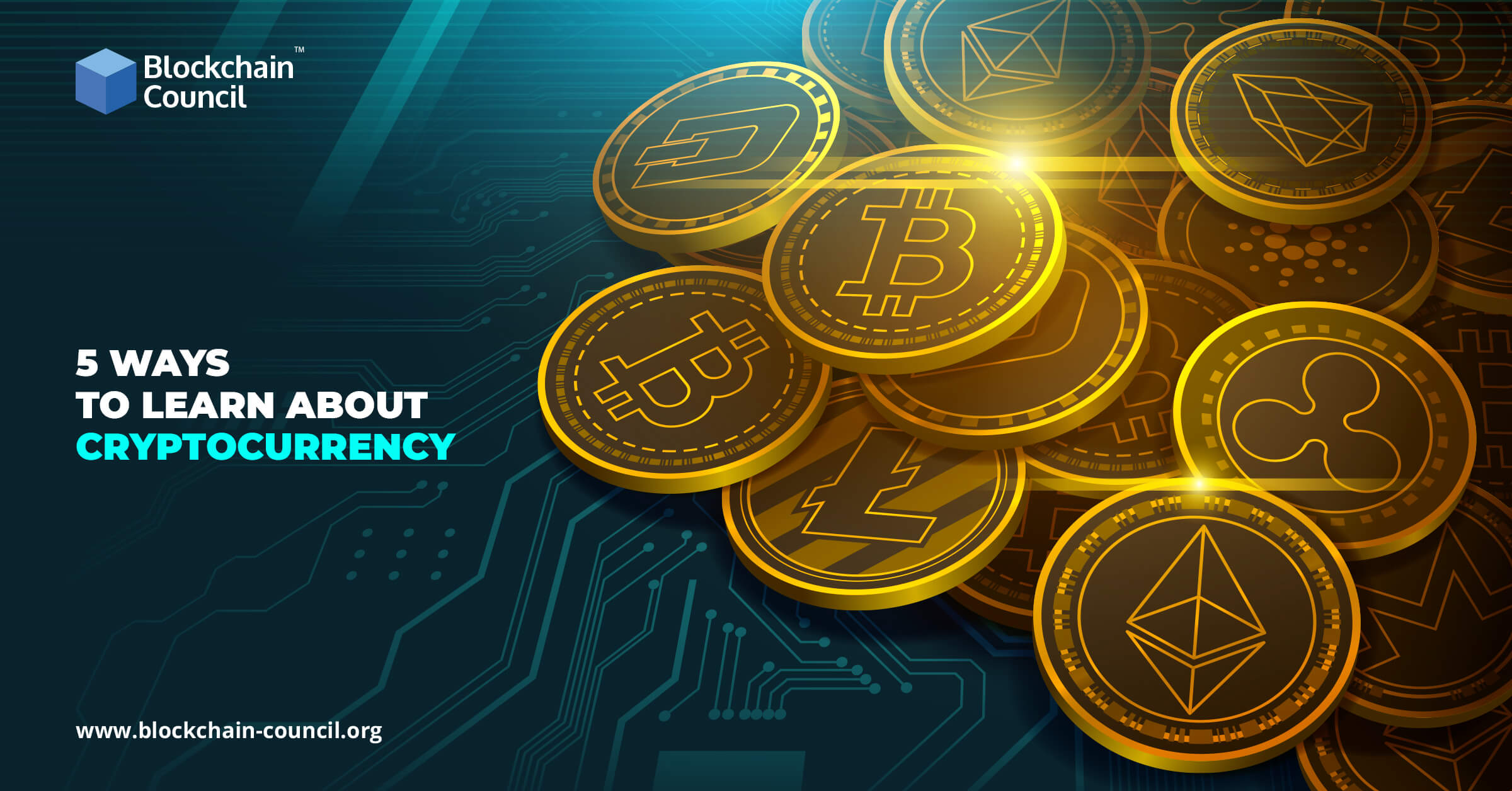 There has been a very noticeable shift in the public conversation surrounding cryptocurrencies over the last year. We have seen a marked increase in the amount of institutional interest in the biggest coins, the explosion of Dogecoin, as well as sizable investments from publicly traded companies and other high-profile investors. What's more, there is a wealth of knowledge online that is free and easily accessible that newcomers can use to better acquaint themselves with crypto. 

An increasing number of businesses are accepting cryptocurrencies as payment for goods and services and the technology used to mine and store coins have improved dramatically. Cryptocurrencies are being touted as the next major store of value in an unpredictable global economy. Naturally, retail investors who may have once ignored this asset class or been entirely unaware of it are starting to take an interest. If you are new to cryptocurrencies, below are 5 ways to learn about them. 
Take a Trading Course
For many people, learning is best done hands-on, and there is really no better way to get this kind of experience than by taking one of the many highly informative crypto trading courses out there. These courses have been springing up a lot in the last couple of years and they are usually a good place to start if you have the money and time to invest and would like to see how trading is done from start to finish, as well as a breakdown of the technology and major currencies themselves. 
You get hours of on-demand video accompanied by live examples of real investing that you can then take and apply to your own crypto strategies. There are beginner and advanced courses, so you can continue the learning for as long as you like and at as high a level as you feel comfortable. 
Read Industry Publications
Formal education is important, but staying up-to-date on industry and market news is crucial for investors, regardless of the asset class. If you want to know what the market is doing, what experts think about particular coins, exchanges and wallets, and where and why you should invest your money, then putting together a daily reading list of journals, magazines and periodicals is essential.
You can simply bookmark the publications you would like to read, but a better way to manage and curate your information diet is using a content aggregator like Feedly, which lets you pick and choose your reading material, segment it by category and then gives you a steady stream of all the new headlines published by these outlets as they become available. 
Use a Mock Trader
Demo trading sites and crypto simulators abound and they are all designed to give you real-time experience buying and selling digital assets without any of the risks. The best way to use these training tools is to spend some time researching the coins you are most interested in trading and then purchasing them using your mock account and trying to understand how and why the prices are fluctuating based on the information you have available to you. Learn why certain coins might go up and others down until you feel confident that you are able to read the market well enough to start putting real money into it on real exchanges. 
Browse Forums 
Every intermediate or advanced investor in any asset class, at one point, started as a beginner. They had to learn the ropes, understand the language, and experience investing first-hand before they eventually evolved into competent, confident investors.
One of the biggest advantages when you are a beginner, in any field, is to be surrounded by people more experienced than yourself, and ideally those who are willing to share their knowledge and experience with you. Even if they are not, however, there is still a lot to be gained just by observing knowledgeable and seasoned investors interact and weigh-in on different crypto-related topics and current events. 
Places like crypto subreddits on Reddit.com, or the comment sections of popular podcasts and news outlets are good places to browse, both when you are first starting out and as you begin to learn the ropes. Here are where people who actively invest come to give their two cents on major market goings-on, argue with one another about investments, opportunities and threats, and trade tips and tricks. Absorbing all of this as a new investor can be overwhelming, but watching experienced investors interact is one of the most helpful things you can do as a newcomer. 
Read the White Papers
If you have a math or programming background, and even if you don't and are willing to teach yourself the basics, it is always worthwhile to start your research into a coin by reading its white paper. Any large investor in cryptocurrency, institutional or otherwise, has read a given coin's white paper before deciding to invest, as the white paper is essentially the proof of concept for a cryptocurrency.
It lays out how the coin operates, what unmet market need it serves, or which need it serves better than the competition, as well as a list of other important factors including the supply of the coin and how it is mined and validated. There are tips and tricks to getting the most out of a white paper. 
It is important to understand the fundamentals of a coin, and any asset for that matter, otherwise you are investing without really knowing the product. Sure, you might enjoy a bull market or time a major run on a coin and make money, but if you truly understand why something is and will continue to be useful and therefore its adoption and proliferation potential, you can make much more confident and hopefully accurate investment decisions. 
Conclusion 
Learning a new asset class takes time and dedication. This is something you have to chip away at day after day. Cryptocurrencies are highly complex assets, and the underlying technology can be difficult for many people to wrap their heads around. Perseverance is key. If you are new to cryptocurrencies and blockchain and are determined to turn yourself into a knowledgeable, experienced investor, keep the above ways to learn and improve in mind and make every day a quest to learn more about digital currencies.