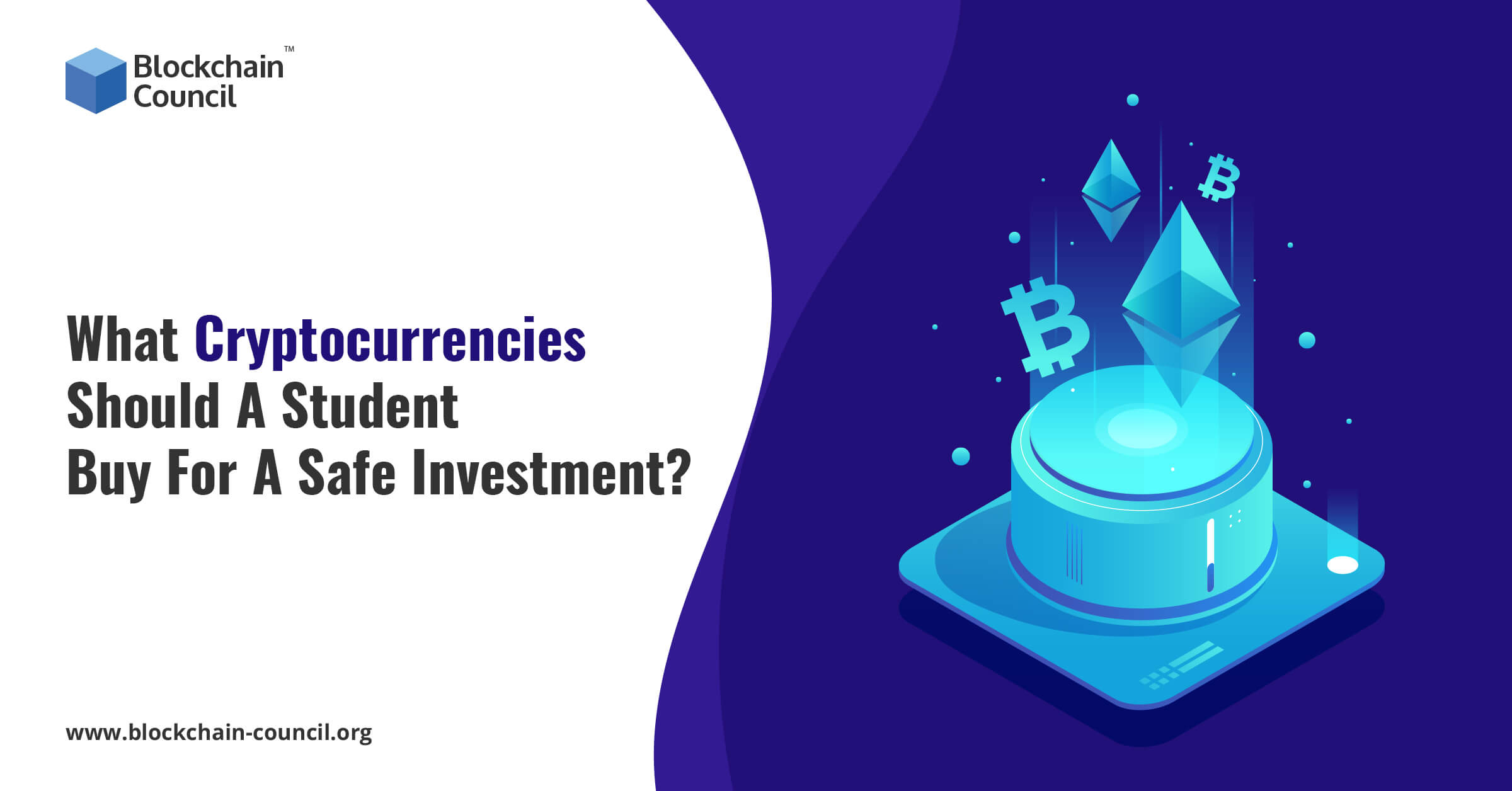 College is a great time to start making sound financial decisions that set the base for your financial freedom. Most students graduate these days with no real knowledge of how the world works or how to solve money problems should the need arise. However, the university is the best place to get financial literacy because any damage done at that point is easy to fix.

Things are much easier when you're young, and you know that whatever error you make will affect you alone. As you grow older, things start to change, and any financial mistake might result in you having more than just a sad day. If you're looking for an available channel to invest your "extra money," then cryptocurrency is a legit answer.
These cryptos are the currency of the future, and unlike the traditional money managed by central banks, there is no risk of inflation or devaluation.
Why Is It Important To Invest?
As a college student, investing might sound strange to you. Yes, you are still young and what better way to enjoy money than spend it, right? Wrong. You will not remain young forever, and the financial decisions you make today will determine your economic freedom in the future. Here are a few reasons why it is crucial to invest:
The greatest form of investment is in yourself. Spend money on skills that will add value to you, advance your education.
So many people shy away from academic advancement because of the time and effort it takes to pass, but these days everything has been made easy. You can get your thesis PhD editing at EduBirdie, or hire online writers to write your essays. You can find so many useful services to assist you in your academics.
If you just leave your money sitting in the bank, the purchasing power will likely reduce due to inflation. When you invest your money, the value rises, and in a few years, you find yourself with a profit much more than the money invested.
Why Is Cryptocurrency A Suitable Investment?
Cryptocurrency is one of the best investments for students. There are so many upsides to these currencies and only a few downsides. Here is a list of what makes cryptocurrency a suitable investment for you in college:
There is always the possibility that the currencies will appreciate, thereby providing you a very high cash return. Cryptos with a high network factor almost always yield, so there is the chance of making a good profit.
Complete Control Over Funds
Unlike the traditional banking system, crypto lets you trade, buy, and sell products online without limitations. And what's more, you can do all this for free. Crypto lets do transactions anonymously as these operations can not be traced back to any financial institution or private information.
What Cryptocurrencies Should You Invest In?
Bitcoin was the first digital currency to storm the market, and up until now, it has remained the number one of the best cryptocurrencies for investment. It runs on a decentralized network called blockchain and is very safe and secure from fraudsters.
In 2015, you could buy a BTC for $315, but as of the time of writing, one BTC sells for about $45000. You don't need to own one BTC, as you can buy fractions according to what you can afford.
This was the first alternative to BTC. The goal of this currency was to create a financial hub accessible to anyone regardless of where they are located.
In 2015, an ETH was sold at $1.25. As at the time of writing, you can buy one for about $3200.
Other suitable cryptocurrencies include:
Tether (USDT)
Binance Coin (BNB)
Cardano (ADA)
XRP (XRP)
Conclusion
Keep in mind, though, that while investing in cryptocurrencies, you should not part with more than you can bear to lose in case of a major decline.
Take baby steps until you are sure of your footing. There is no shortcut to making it big.