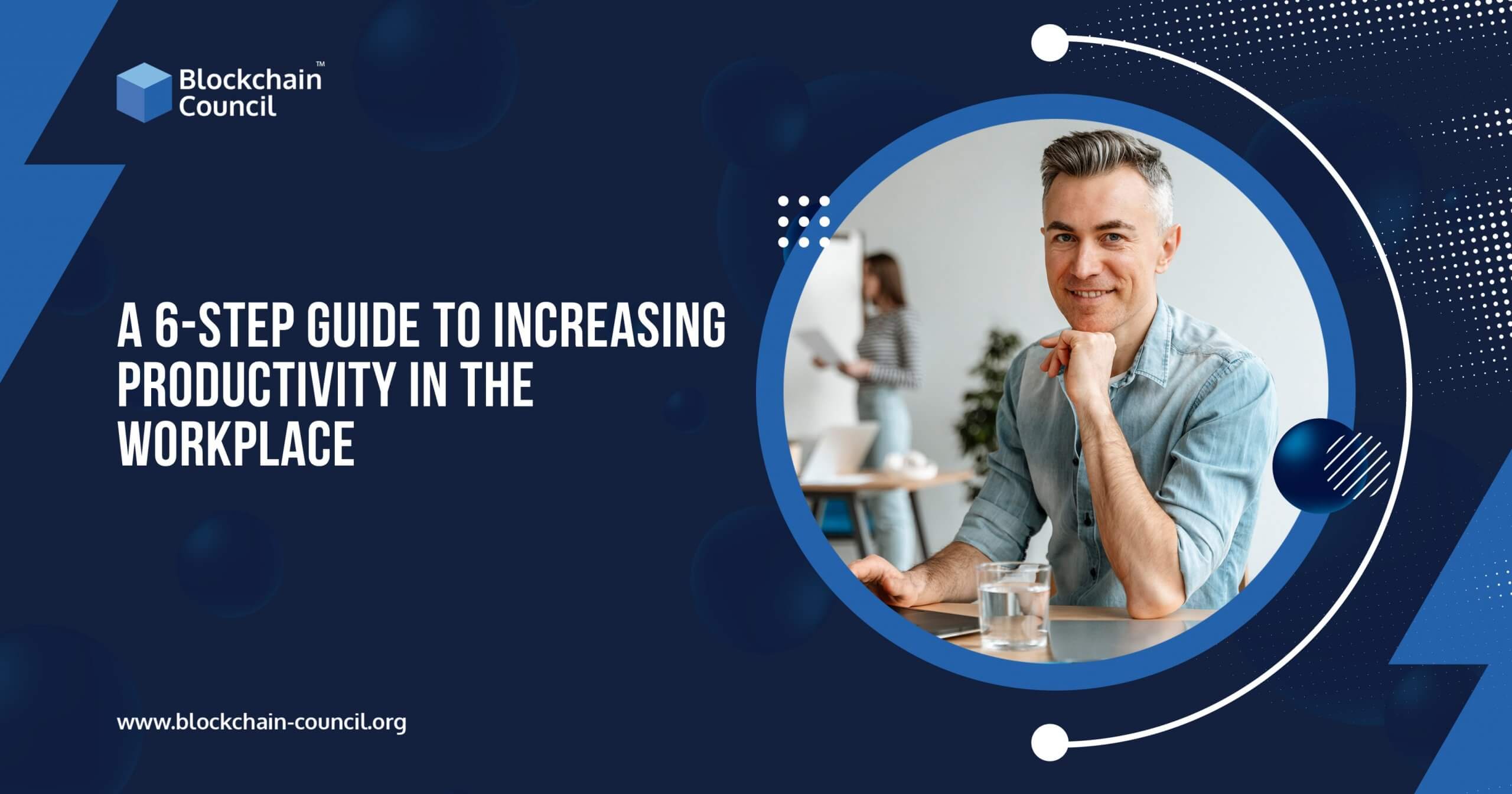 Having a productive workplace is a stepping stone towards achieving your business goals. If your employees aren't productive, you won't get very far. Most companies are already implementing different strategies to make this happen. Here is a six-step guide that can help you increase productivity in the workplace. Keep in mind, the more steps you skip, the less practical the guide will be.

There is a reason most modern workplaces have huge glass windows and glass doors. The whole modern office is basically see-thru. There is a good explanation behind this. Scientists have found that being exposed to natural light increases productivity. If you have a dark office, your employees are more likely to doze off,  which will, in turn, impact their productivity. Having lots of natural light in your workplace can significantly increase productivity. In addition to this, a healthy amount of vitamin D from the sun can also have a boosting effect on productivity as well.
Another step you can take towards improving your employee's productivity is to carefully design the workplace. There is a whole new branch of corporate workplace design, and its main goal is to make employees feel safe and more productive. Aside from having lots of natural light, this means having elements from nature such as palm trees, or big pictures of green scenery all over the workplace. In addition to this, there should be stimulating, vibrant colors as the workplace's main theme to boost. These colors such as yellow and red have been found to increase productivity in the workplace, which is why most modern companies are using them.
Since the evolution of the offices, there has been substantial research on the effect of classic cubicles on employee productivity. Almost all of these studies have found that nothing kills productivity like being stuck in a cubicle. This is why most offices have diverged to open floor plans, and have even made bigger desks so people can work alongside one another. If you want to increase productivity in your workplace all you have to do is get rid of cubicles and make a space that is more coworking-friendly. Being stuck in a cubicle also kills long-term productivity.
Another great step you can take to increase productivity in the workplace is to find a way to track the progress. It might be a good idea to consider installing software to track workers because it can offer you an insight into how the productivity of your employees can change. This can be especially good now that most employees have to work from home due to the pandemic, as this software usually offers remote work tracking as well. In addition to this, productivity tracking software allows for automatic tracking, and all of these features can significantly contribute to productivity in the workplace.
Team building is a relatively new term among companies. It refers to any activity that can contribute to better coordination, communication, and cooperation among coworkers. Team building events are usually fun activities such as game night, paintball games, and many others. Most importantly, companies who organize retreats and team-building events have a very high level of productivity, as opposed to those companies that don't. This is yet another step you can take to increase productivity in the workplace, and it can also be a lot of fun for everyone. In addition to this, team-building events might further motivate your employees.
Last but not least, the final step to increase productivity in the workplace is to have regular meetings with all of your employees. To make matters simpler, you can have meetings with separate teams from your office—for example, one day for the accountants, the other for managers, etc. In addition to this, you might ask your managers to hold the meeting with the rest of the employees. This way, you can learn what your employees need to work more efficiently directly from them and not invent crazy protocols that might not even help.
We all know how important it is to have your employees productive. However, with the raging pandemic going on, in-office productivity methods might not work best. This is why it is important to invest in some kind of software that can help you track your employees' productivity during remote work. In addition to this, this kind of software can also help you monitor how these six steps impact the productivity of your employees and what you might do to change it.