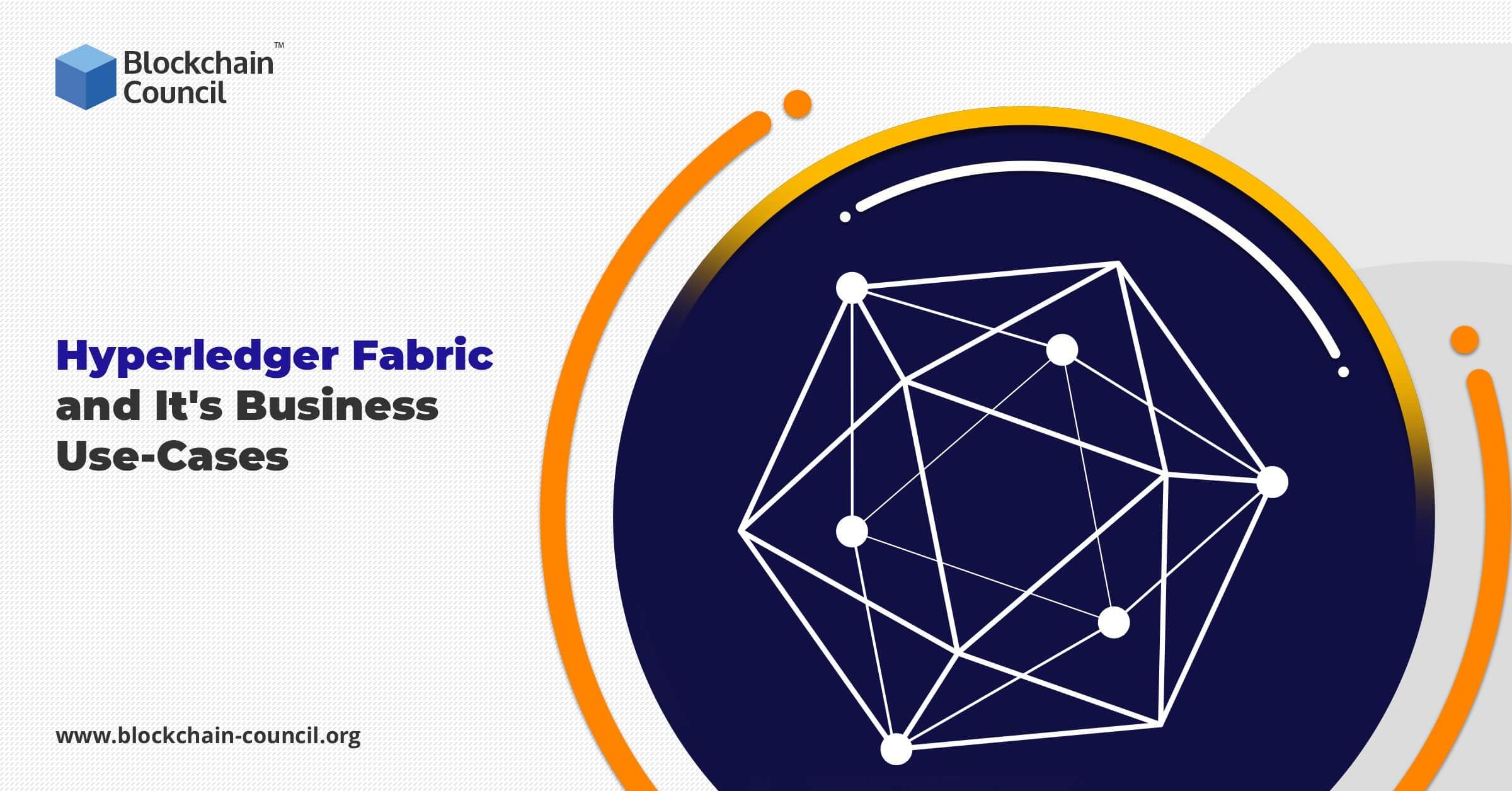 Want to learn and understand the various use-cases of Hyperledger Fabric? Well, we have got you covered.

Table of Contents 
Understanding Hyperledger Fabric and its Key Capabilities

Top Fabric Use-cases That You Can't Overlook 

The Verdict 
Understanding Hyperledger Fabric and its Key Capabilities
Hyperledger Fabric is a permissioned distributed ledger that is intended for developing applications with its modular and versatile architecture. It focuses on the development of enterprise-grade applications and offers a unique approach to a consensus that enables performance without compromising privacy.
Its key capabilities include a membership identity service that is used to authenticate and control IDs for participating people. Next is chain code functionality, useful for a special type of transaction. Moreover, it offers efficient processing. It ensures that the execution of the transaction is separate from the transaction assurance and ordering. Fabric shields the business interest by assuring that the transactions are confidential and remain within the permissioned network.
Top Fabric Use-cases That You Can't Overlook 
In this section, let's explore some of the top use-cases of Hyperledger Fabric across various industries.
One of the most exciting use cases of Hyperledger Fabric is in the supply chain domain. It helps organizations and businesses to track their product right from the pickup location to the time it reaches the end consumer. The final assemblers can utilize the Fabric platform to create a supply chain network that will help them in managing the demand and supply between suppliers and producers. Moreover, Fabric can help in the verifying process, indicating that a product has been dispatched and that it went through the supply chain in the best conditions.
Apart from food tracking, drugs can also be traced and tracked all the way through the supply chain, ensuring transparency and efficiency at all levels. Fabric engages stakeholders, lower the credit risk, reduce malpractices, and allow the transaction period to be short and quick.
If we talk about payment systems, it is the first-ever use-case of Blockchain technology. Fabric can be applied to the finance domain, where all record-keeping transactions and operations can be recorded that helps prevent frauds and malpractices. The technology removes money transfer services from the transaction and thus reduces the cross-border challenges such as intermediary cost and settlement times as well. With the help of underlying technology, Fabric enables stakeholders to have direct access to all assets, allowing them to initiate trades and obtain information on an asset without going through intermediaries. 
From the moment the trade is captured by the front office before the trade is eventually concluded, all parties can build and use only one contract that defines the trade.
Government institutions worldwide are leveraging blockchain technology to help address major public sector challenges and build a better future for public services. Fabric can be utilized to architect a paperless, secure, corruption-proof system and to experience transparent administration and reliably sharing data all across the globe.
Fabric can provide government institutions to create permissioned networks for their internal handling. Moreover, they can also create modules for digital identity and connect the people to the system accordingly.
Direct Communication and Separation of Asset Ownership 
Whether it is the supply chain, manufacturing, finance, or any other sector, Fabric can curb out all intermediaries and lengthy processes from the equation and enables direct communication between the participating parties in real-time. So, if an organization aims to crowdfund or sell a portion of their stocks to the other party, they can create the pipeline using Hyperledger Fabric and provide the right information when needed without worrying about the mediators.
Interoperability of assets is another application of Fabric that empowers all involved parties such as companies, stakeholders, and end-users to change one asset into another.
Improving IoT Infrastructure
IoT devices are vulnerable to various kinds of network attacks and lack privacy. The IoT infrastructure can be enhanced by utilizing Hyperledger Fabric. Fabric can act as a backbone by providing a robust protocol to manage millions of IoT devices and can offer a fast network to connect these devices with each other.
The Verdict 
I hope the article has detailed what you were looking for. Hyperledger Fabric goes far beyond just blockchain technology, covering businesses and industries at a global level. As more businesses are implementing blockchain, new ways to innovate will continue to rise. 
If you are looking to upskill yourself in this technology, we are here to help you learn and become an industry-ready Hyperledger Professional. The Hyperledger certifications provided by the globally renowned online platform, Blockchain Council, give an in-depth knowledge of all the frameworks of Hyperledger.
The platform is known to provide the two most in-demand certifications, such as Certified Hyperledger Developer and Certified Hyperlegder Expert.
So what are you waiting for? Get started today!
To get instant updates about Blockchain Technology and to learn more about online Blockchain Certifications, check out Blockchain Council.