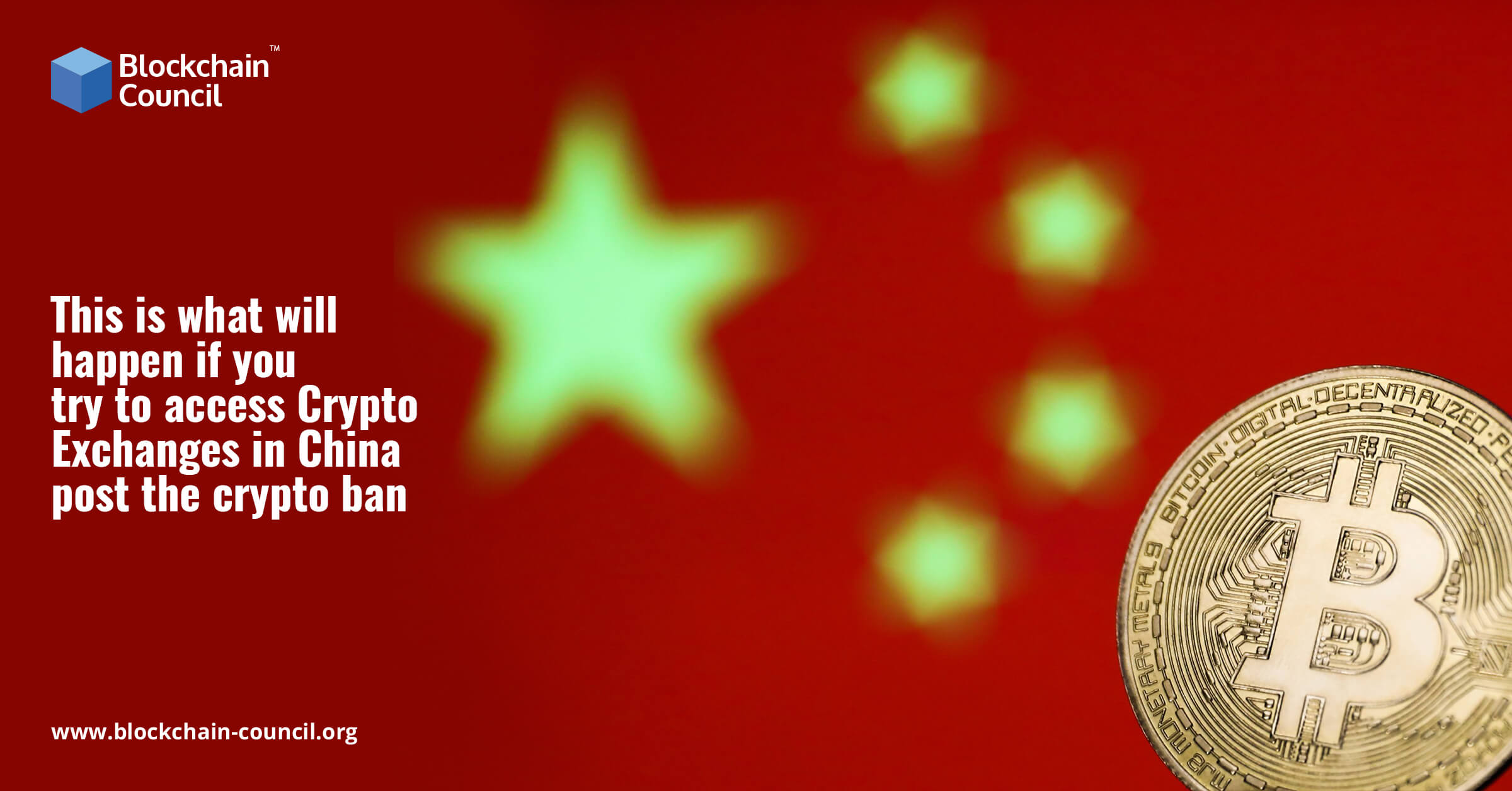 The crypto ban in China is getting more serious with every single day. The whole thing began in the form of a warning to the citizens to refrain from using crypto transactions, which in turn forced many of the exchanges to immediately terminate their operations. What followed right after was a nationwide ban on the mining of such cryptocurrencies. As a result, many big mining firms across several provinces in China aborted their operations and had to head for other destinations to continue their business. This was just before the Central Bank in China closed down a software firm since it was found engaged in crypto trading. 

Wu Blockchain, a well-known resource on news regarding Chinese crypto markets, had mentioned that people residing in the SIchuan province in China, received phone calls from the police when they were trying to access Binance. Though the police did not threaten them with any dire consequences, they sure did make them aware of the fact that in case they incur any losses on trading crypto, then there would be no one to assist them in that situation.
China loves to maintain dominance over the crypto business by threatening the business owners every now and then. This is a strategy they use to maintain authority and regulation over the market. The Central Bank in China recently issued a warning to business owners across China to refrain from allowing any crypto related business to use their premises for any promotional activity. What many are speculating is that these drastic measures indicate the possibility of China launching its own digital currency, the digital Yuan and hence keeping a check on the competition.
Many experts are of the opinion that even though this is not the first time China is implementing such crackdowns, this one may be the most stringent of them all. The crypto exchange named Kraken has compiled a list of headlines that demonstrates a collective understanding of how Chinese crackdowns have impacted the global crypto economy. The results indicate that even though the initial effects after the crackdowns result in some barish outlook, the long-term effects are pretty much insignificant.
The mining ban, according to some, has eventually helped in the decentralization of a relatively intense concentration of miners operating out of China and many are of the opinion that this is the most positive aftermath of the crackdown.