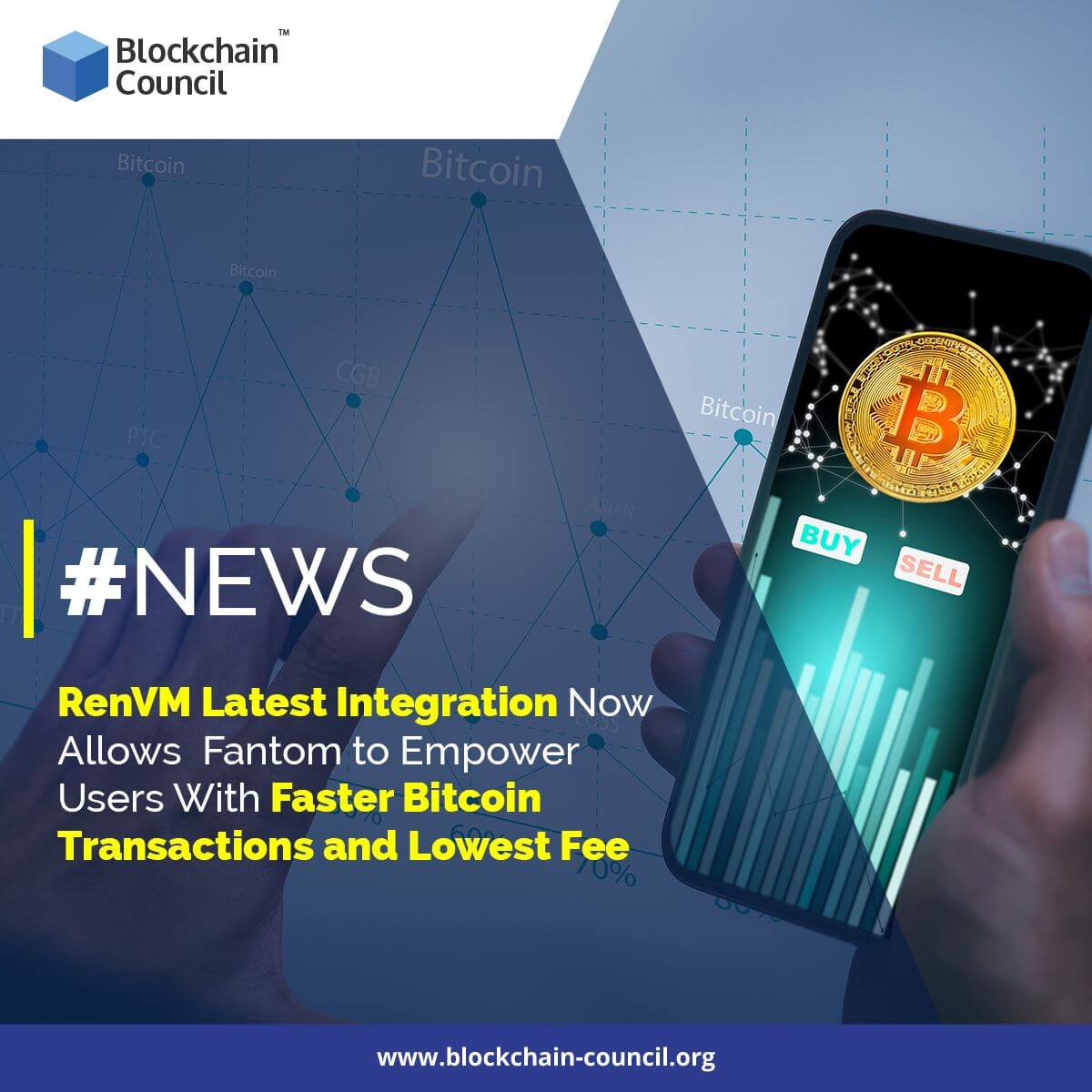 Here's the good news for crypto-assets holders on major Blockchain platforms other than Fantom. The latest upgrade of RenVM's is bringing them under the Fantom's ecosystem, allowing super-fast and the lowest fee transactions. 

Formerly, users who belonged to other blockchains could not take advantage of  a reduced fee, fewer wait times, and low transaction fees that a Fantom's user normally enjoys. But, with the recent integration of Fantom's RenVM, users from different platforms are allowed to directly store their assets to Fantom with the assistance of Redbridge and significantly take up benefits of the Fantom ecosystem.
Not only this, but now users can also perform deposit and withdrawal processes regarding their crypto assets to Fantom blockchain without having to run through numerous exchanges. With the development of RenBridge, DeFi fanatics can now expand and trade practically all their assets across different blockchains to Fantom and carry out whatever exchanges are crucial without relying on a centralized exchange.
The upgrade will aid BTC, BCH, ZEC, and DOGE right from the beginning. However, others will be added shortly as the integration improves and expands. This will open more doors for users to utilize Fantom to carve their crypto portfolio as they want and make it work for them. More significantly, users will find their portfolio comes around to be quicker, more competitive, and more adaptive to shifting circumstances and market conditions.
This also indicates a rise of a completely new phase of growth for Fantom as a whole. With new partnerships and developments, Fantom will come to be an ever more dominant platform in the world of cryptocurrency. As Fantom refines more alliances and increases compatibility with additional categories of assets, its utility, dexterity, and all-around significance will only improve for portfolio holders.
Native REN assets that'll be accessible from now on at Fantom's blockchain are:
Bitcoin (BTC) -$renBTC 

Bitcoin Cash (BCH) – $renBCH

DigiByte (DGB) – $renDGB

Dogecoin (DOGE) – $renDOGE

Filecoin (FIL) – $renFIL

Terra (LUNA) – $renLUNA

Zcash (ZEC) – $renZEC
To take advantage of this new advancement, users are needed to add the Fantom Network to their MetaMask. Then users will be eligible to link their various currencies and start making moves. As this integration is still in its early phase, new improvements will be coming. You can expect to find Varen be, Curve Finance, and BadgerDAO to be added soon.
Conclusion
As Fantom proceeds to broaden its toolbox, giving crypto holders from different blockchains the power to make the best possible choices for their portfolio.
This is a shiny new development in the cryptocurrency era, and it's just the start. Stay tuned for new assets as they become viable with the upcoming integration.
To get instant updates about cryptocurrency and to learn more about online cryptocurrency Certifications, check out Blockchain Council.