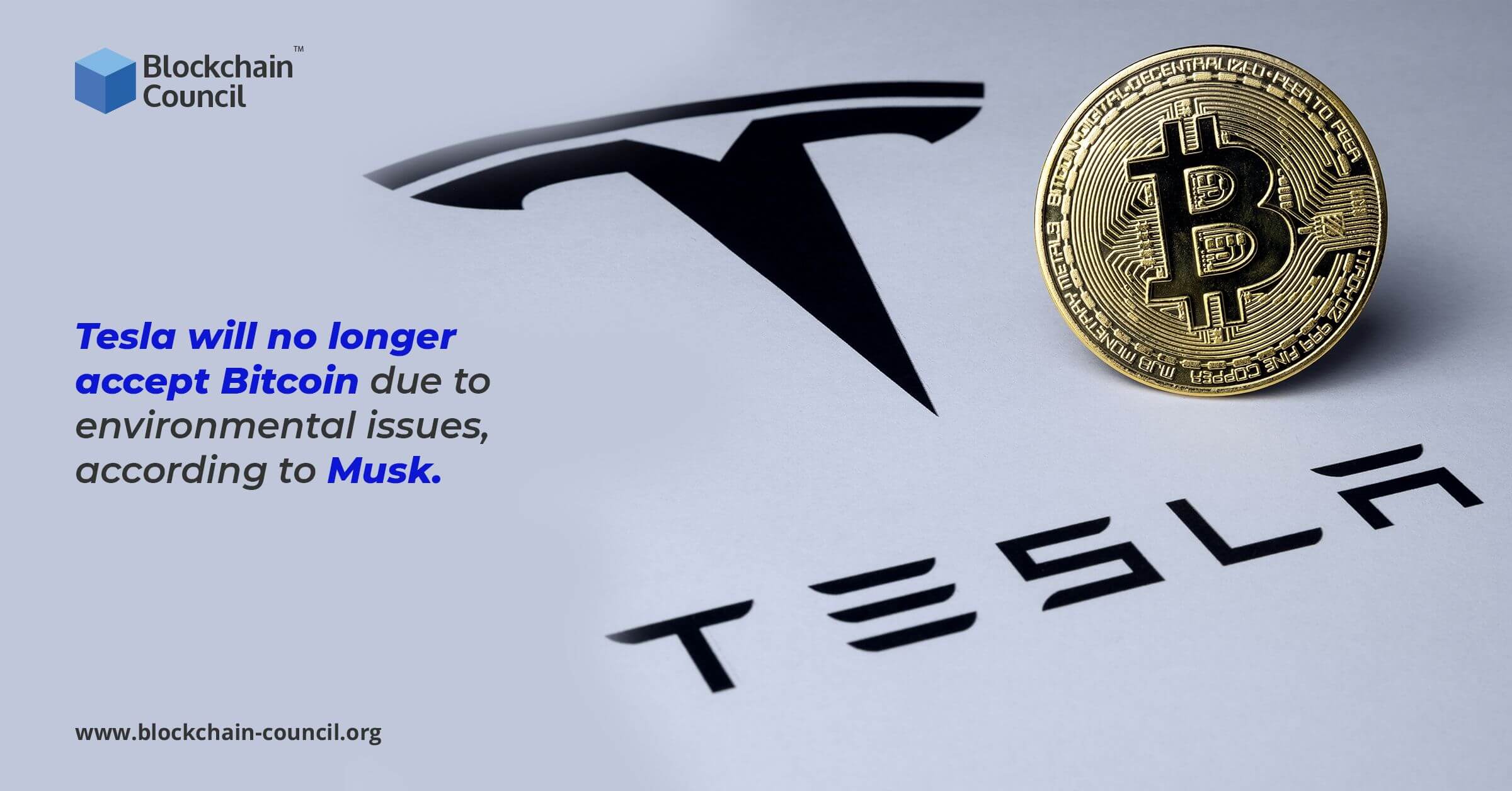 Tesla will no longer allow Bitcoin as a form of payment, according to a tweet by CEO Elon Musk, citing environmental issues

"We are concerned about rapidly increasing use of fossil fuels for Bitcoin mining and transactions, especially coal, which has the worst emissions of any fuel," Musk tweeted on wednesday. He went on to say that while cryptocurrency is a "good idea on many levels," it cannot come at a "high cost to the environment."
Musk raised environmental questions about Bitcoin's "mining" techniques, which necessitate a lot of computer resources and use a lot of electricity. Currently, the sector consumes 149.6 terawatt-hours of oil, which is significantly less than the total electricity consumption of Egypt's entire population.
The announcement caused a 13 percent decline in the value of the cryptocurrency, and Tesla stock has also plummeted.
Musk has long been a promoter of Bitcoin, having purchased 1.5 billion dollars worth of Bitcoins, as reported in an SEC filing in February, and even changing his Twitter bio to #Bitcoin in January. "You can now buy a Tesla with Bitcoin," he said in March, adding that Bitcoin charged to Tesla will be kept as Bitcoin and not translated to dollars.
Tesla, he said, would not sell any of its Bitcoin holdings. Following Musk's remarks on Twitter, the price of Bitcoin dropped about 5% to $51,847. Tesla's stock fell 4.4 percent on Wednesday.
He mentioned that the company is looking at other cryptocurrencies that require less than 1% of the energy that Bitcoin consumes.
Bitcoin is produced when high-powered computers compete against each other to solve complex mathematical puzzles, a time-consuming process that currently relies heavily on electricity extracted from fossil fuels, especially coal.
According to the latest available statistics from the University of Cambridge and the International Energy Agency, Bitcoin "mining" consumes about the same amount of energy annually as the Netherlands did in 2019.
Musk made the announcement three days after announcing the DOGE-1 launch to the Moon, which would be the first space mission paid for in Dogecoins, another cryptocurrency he supports. It's uncertain if that's even a possibility. On May 8, when hosting Saturday Night Live, he referred to the currency as a hustle.