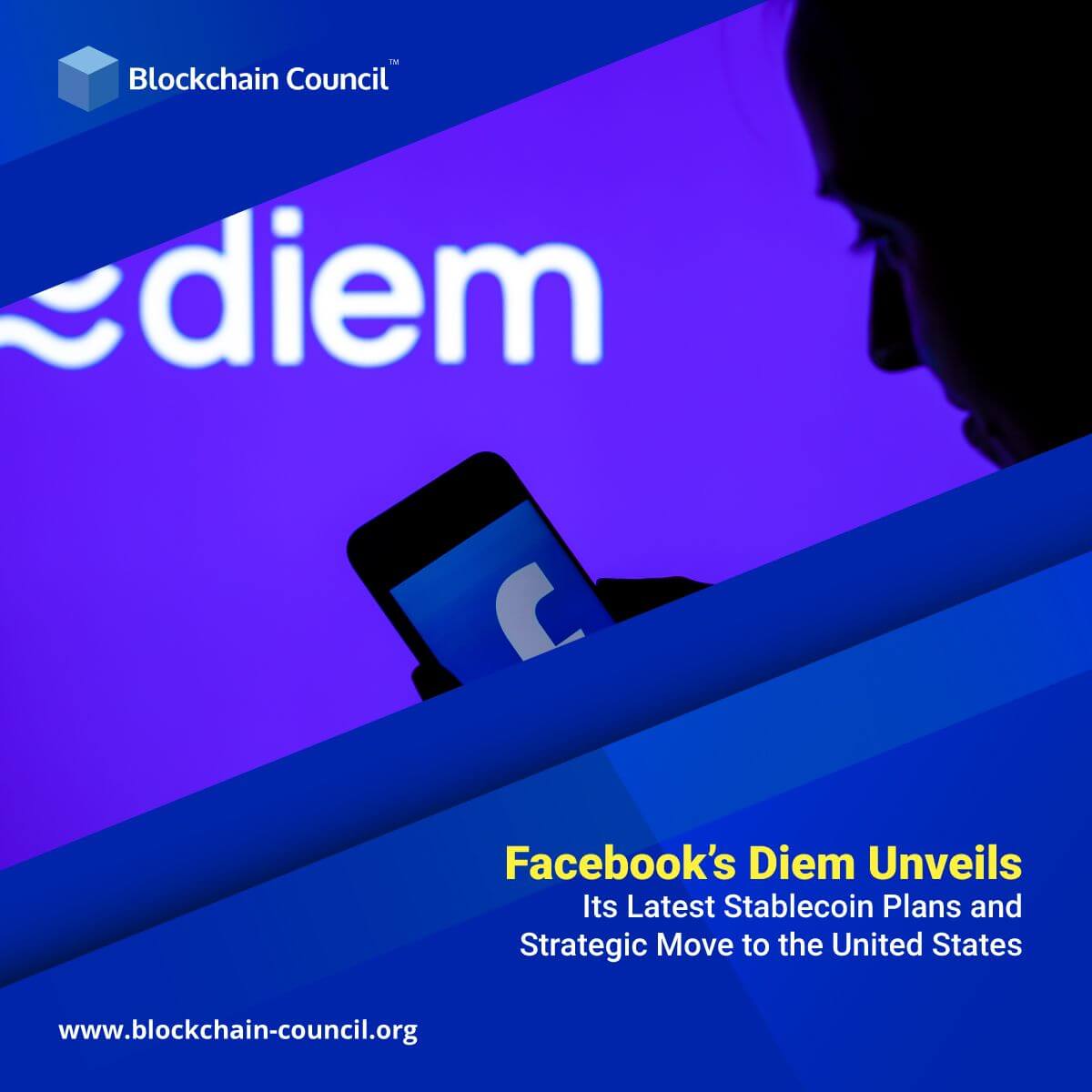 Diem Association, previously known as Facebook's Libra initiative, announced on Wednesday that it plans to launch a US dollar stablecoin as it scales down its global goals to concentrate on the US.

The group, which includes 26 financial institutions and non-profits, announced that it was relocating its core activities from Switzerland to the United States and withdrawing its application for a payment system license from the Swiss financial regulator.
Diem Networks US, a subsidiary of the Deim Association, would operate a blockchain-based payment mechanism that allows for real-time Diem stablecoin transfers and will file as a money services company with the US Treasury's Financial Crimes Enforcement Network, according to the organization.
Digital currencies that are pegged to a fiat currency are known as stablecoins. Silvergate Bank, headquartered in California, will establish the Diem USD stablecoin and maintain the Diem USD deposit. Diem mentioned that a stablecoin pilot would be launched, but did not specify when.
The association said, "We are committed to a payment mechanism that is secure for customers and companies, allows payments quicker, and is less expensive."
Diem's decision to remove its application for a payment license was reported by the Swiss Financial Market Supervisory Authority in a statement.
"Diem plans to introduce the payment system from the United States in the first step since the project's initial target market would be the United States," it added.
Libra was first announced by Facebook in June 2019, as part of a larger initiative to move beyond social networking and into e-commerce and global payments. Libra, along with partners such as payment providers and credit card companies, will create a digital currency backed by a diverse range of currencies and short-term government debt, according to the statement. Libra is expected to fuel transfers between customers and companies all over the world, giving more users access to financial services, according to the social media giant. However, lawmakers around the world were quick to oppose the project, fearing that it would erode their influence over the financial system, allow crime, and compromise users' privacy.
Libra and its partners scrapped attempts to keep a portfolio of currencies and sovereign debt in April 2020, opting instead for stablecoins backed by global currencies, and sought approval from the Swiss regulator. Libra rebranded as Diem in December in a revived attempt to win regulatory clearance, with its spectrum narrowed even further to a single dollar-backed digital coin.
Diem now has 26 founders and a minority investor, including Facebook's wireless wallet Novi.