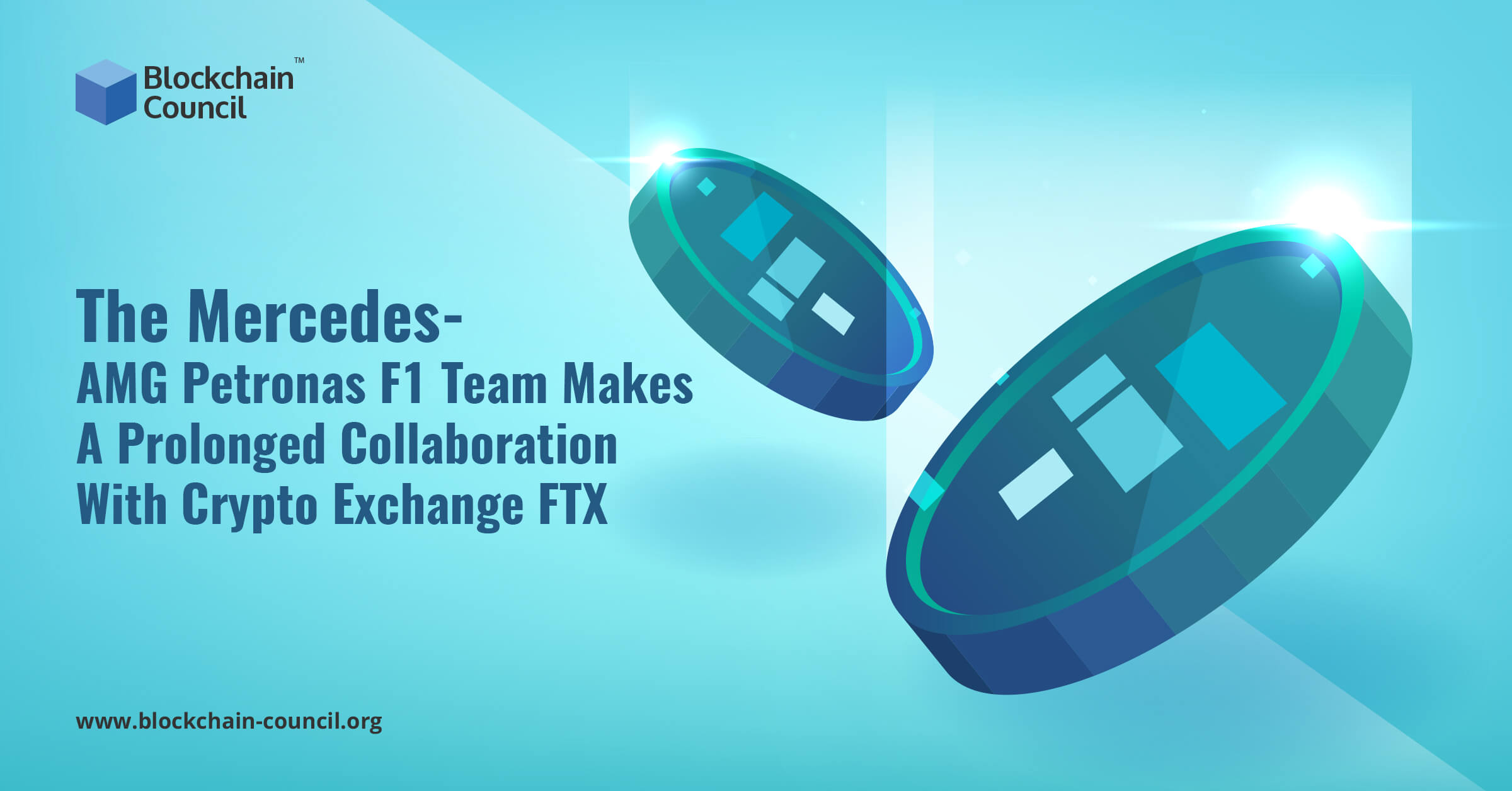 This is a remarkable year where we have seen many top-rated car manufacturers and brands making their entrance into the highly popular and lucrative NFT and crypto space. Whether it is for advertising or promoting NFTs or crypto platforms, or some other reasons, it is an obvious fact that many of these car brands as well as racing teams, want to be a part of the blockchain industry.

By the end of August this year, we have seen popular companies such as Ferruccio Lamborghini Museum launching their own series of NFTs, Motor Team McLaren stepping into the NFT fray, and the popular Porsche jumping into the NFT frenzy as well. The drivers from NASCAR have also been sporting adverts for cryptocurrencies, and on top of that, they have been asked to get paid in the form of digital currencies nonetheless.
On this Thursday, which was yesterday, the famous crypto exchange platform called FTX has forged a partnership with the Formula One Team of Mercedes-AMG Petronas, and they have also declared that this partnership will be for a long term span. This partnership not only implies that in the coming days, but we will also be able to see the Mercedes race drivers and the racing cars sporting the FTX logo and in addition to that, the company has declared that other types of branding will be visible during the upcoming Grand Prix that is supposed to take place in Russia. The Grand Prix Formula One race in Russia is slated to begin on Sunday, September 26th.
Sam Bankman-Fried, who is the owner and the Chief Executive Officer of FTX, stated that they are really excited to be able to team up with the reigning Champions of the Formula One Series and also the current leaders of the team points, the Mercedes-AMG Petronas. According to him, this will be a massive boost for amplifying the position of the company as the leading cryptocurrency exchange platform in the world. 
FTX is deeply involved in featuring the company logo across the F1 Team's fleet of Mercedes-Benz Trucks and garages
The FTX crypto platform has been extremely active this year, and gradually, they have raised a staggering amount of $900 million in a recent Series B funding event. The firm is deeply involved in the world of sports, and quite recently, they had also launched a commercial with Tom Brady, the Super Bowl Star, and the supermodel, Gisele Bundchen. 
The company also pointed out that FTX and Mercedes F1 will also be revealing other initiatives in the future, which will possibly even include the FTX Pay Integration system, an entire collection of NFTs, and other such exciting products.
Finishing thoughts: Are you interested in developing your own DeFi based applications and Cryptocurrency projects?
Learning Blockchain, Cryptocurrencies and Decentralized Finance (DeFi) applications are easy now, all thanks to highly esteemed online courses and training sessions from Blockchain Council, which is one such organization that offers amazing and effective online training and certification programs to aspiring trainees while rendering them desired competencies so that they have a successful career in the Blockchain space. Keeping the rising demands of blockchain professionals in mind, Blockchain Council certifications are diversified to meet each aspirant's discrete needs. They have a host of training and courses on DeFi and Cryptocurrencies that provide world class knowledge and support.
To get instant updates about Blockchain Technology and to learn more about online Blockchain Certifications, check out Blockchain Council.