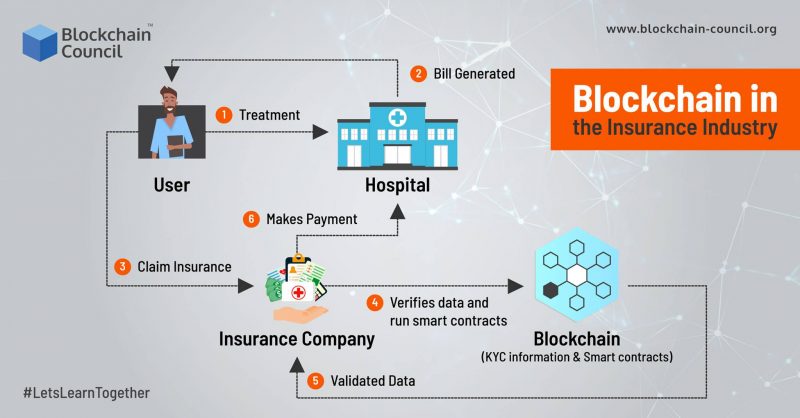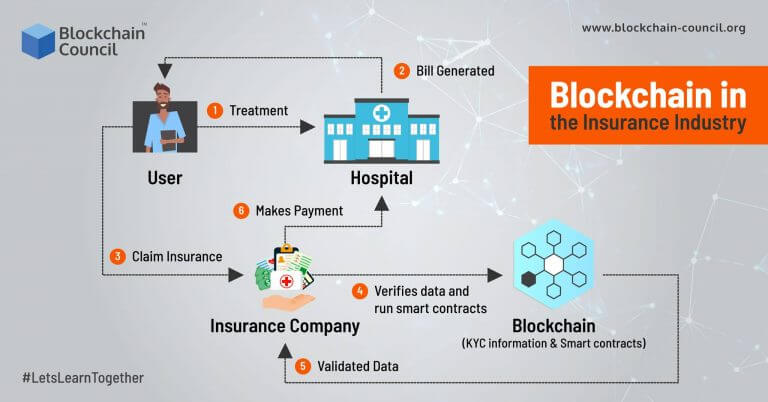 Blockchain In The Insurance Industry
The insurance industry will still have obstacles to overcome, but blockchain's ability to provide complete accountability, transparency, and superior security will help insurers save time and money, as well as improve customer satisfaction.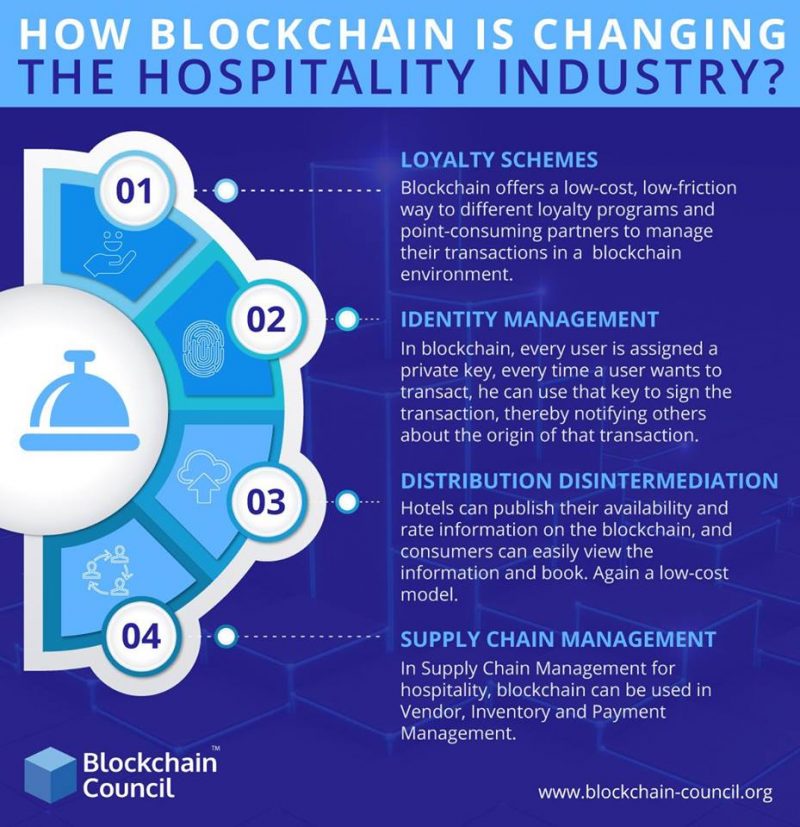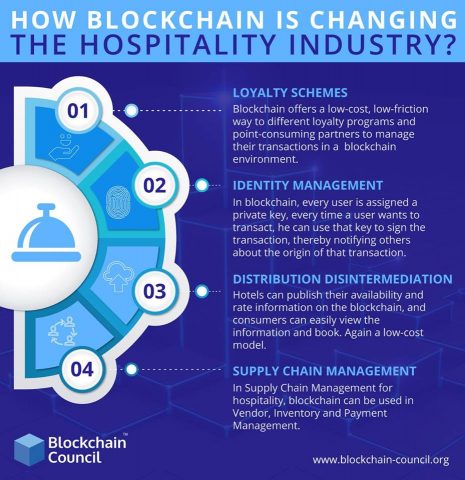 How Blockchain Is Changing The Hospitality Industry?
One of the most important advantages which blockchain offers to the hospitality industry is stability and security. All the data under blockchain is decentralised; hence it can never be removed by a cyber-attack.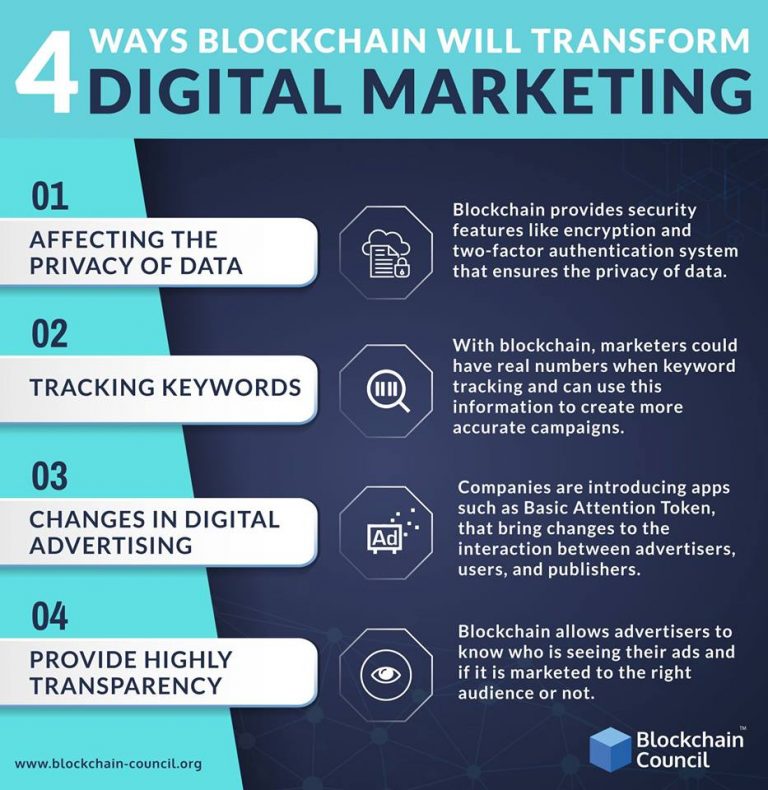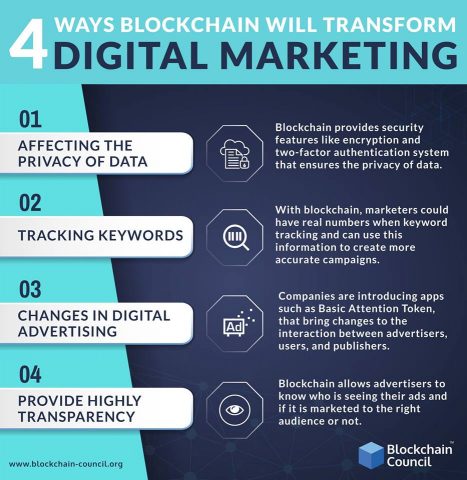 4 Ways Blockchain Transform Digital Marketing
As blockchain is a decentralized technology, it assures the digital marketers that their transactions are secure by improving cybersecurity. Let's take a deeper look at how blockchain technology will transform the future of digital marketing and advertising.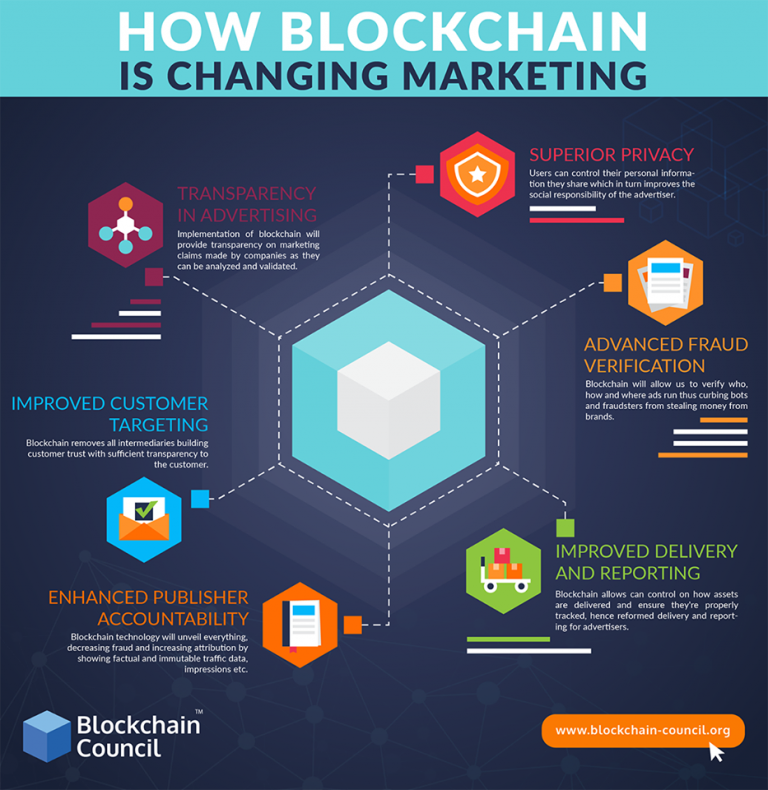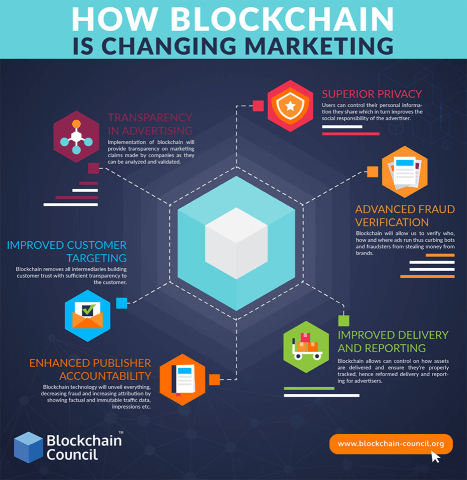 How Blockchain is Changing Marketing?
Blockchain can make data-driven marketing more transparent by validating and analyzing every consumer's journey.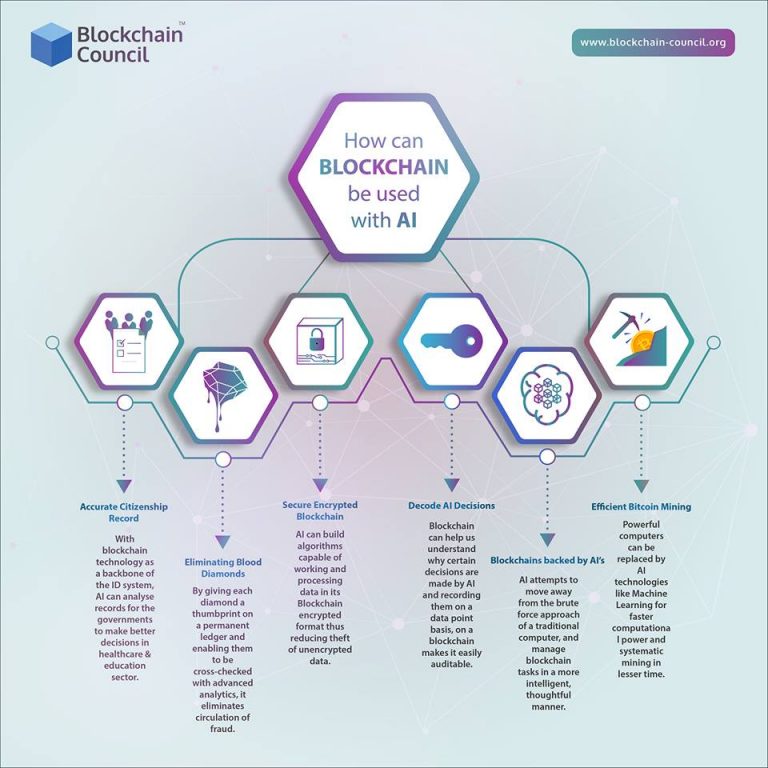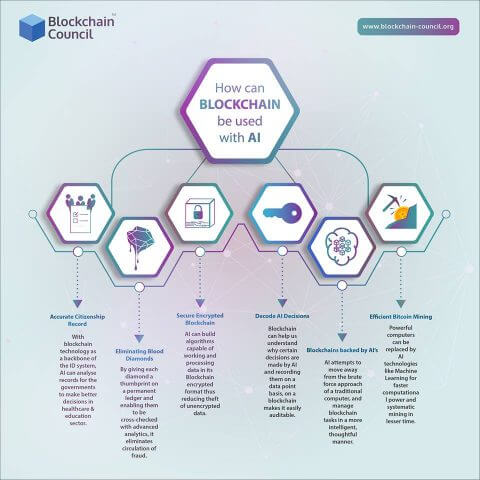 How Can Blockchain Be Used With AI ?
Blockchains can help to make sure that the data that AI models rely on is authentic. Here's an infographic illustrating How Blockchains can be used with AI.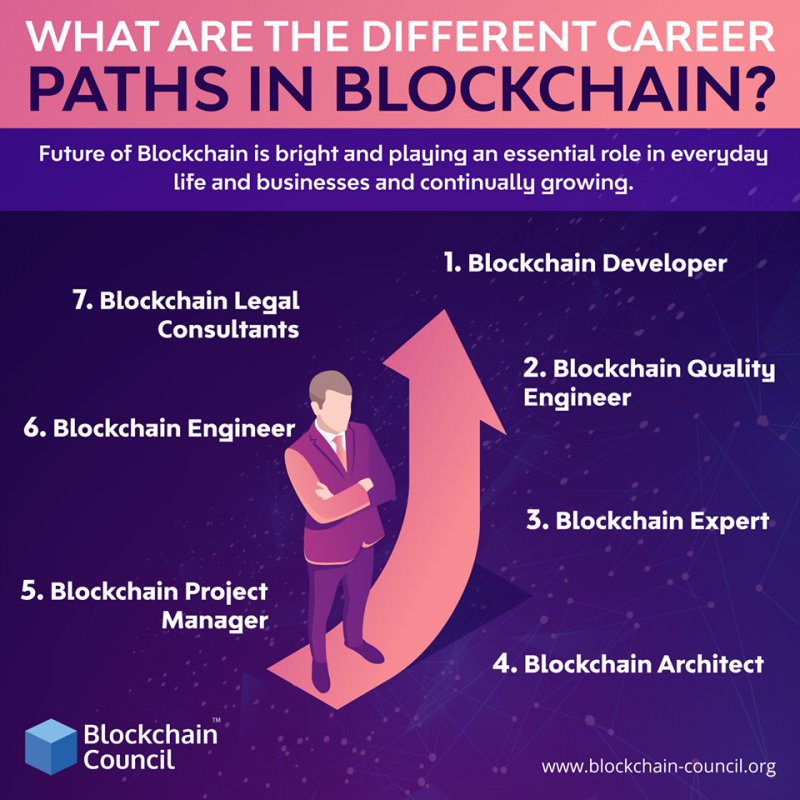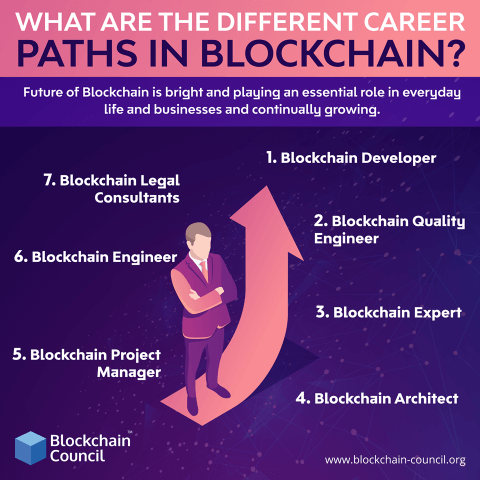 What Are The Different Career Paths In Blockchain?
With demand for blockchain rising day by day, the career opportunities are also looking very bright. Here we'll spotlight some of the best blockchain careers.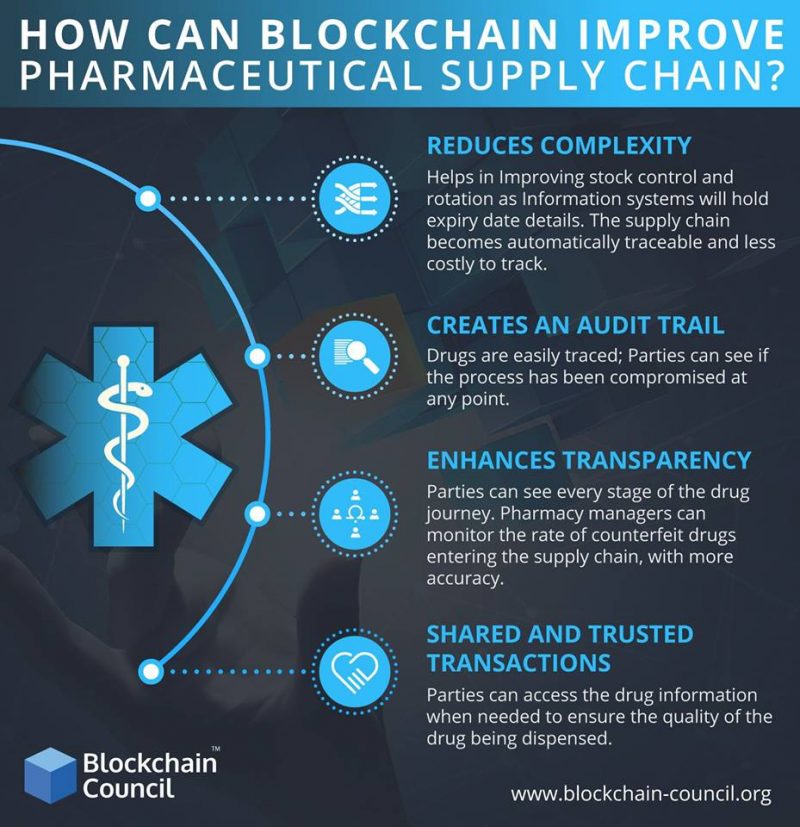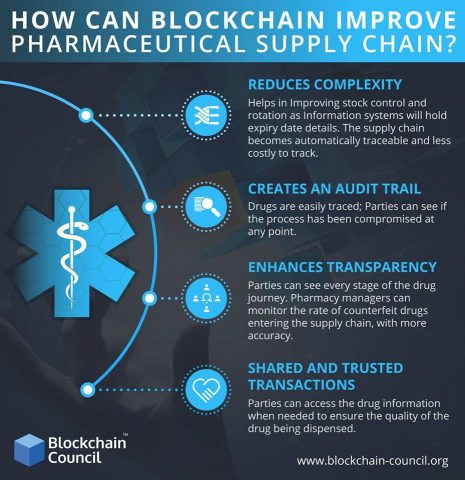 How Can Blockchain Improve Pharmaceutical Supply Chain?
Blockchain could revolutionize the pharma supply chain, solving big issues in logistics, counterfeiting, and patient usage.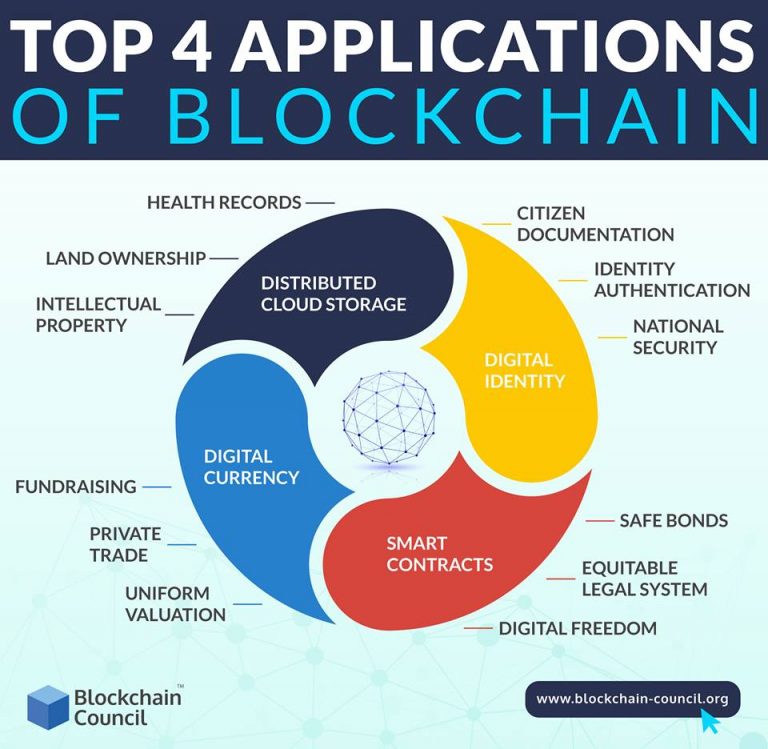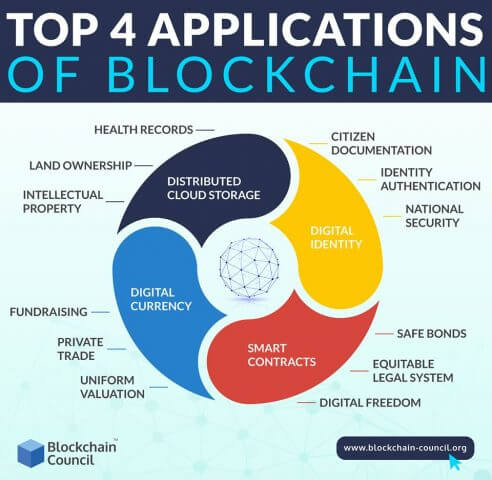 Top 4 Applications Of Blockchain
Whenever people talk about blockchain, everyone thinks about its application in the future. Here are top 4 applications that might gain your interest.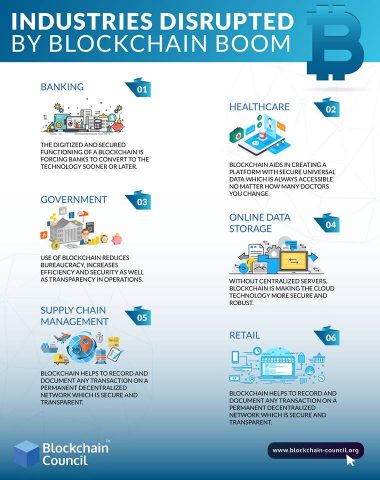 Industries Disrupted By Blockchain Boom
From automating payments to digitizing land records and other official documents, blockchains are undoubtedly the future. Here's a look at how industries are disrupted by the blockchain boom.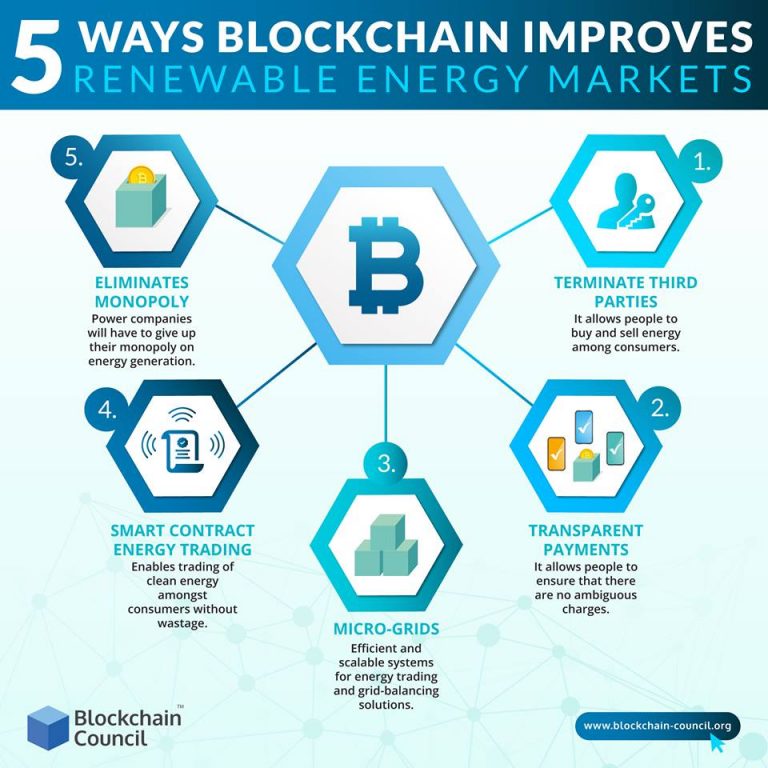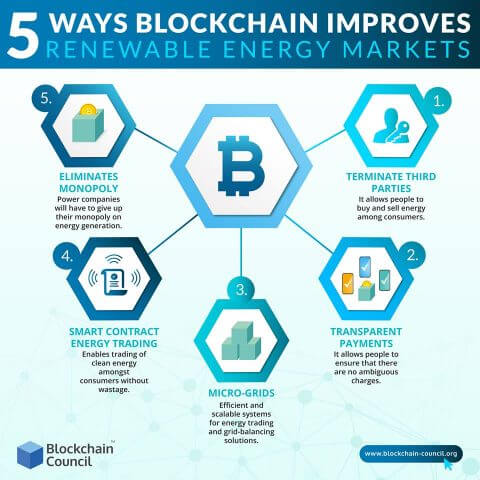 5 Ways Blockchain Improves Renewable Energy Markets
When it comes to the Blockchain, it comes with a multitude of features which can be applied to the energy sector.