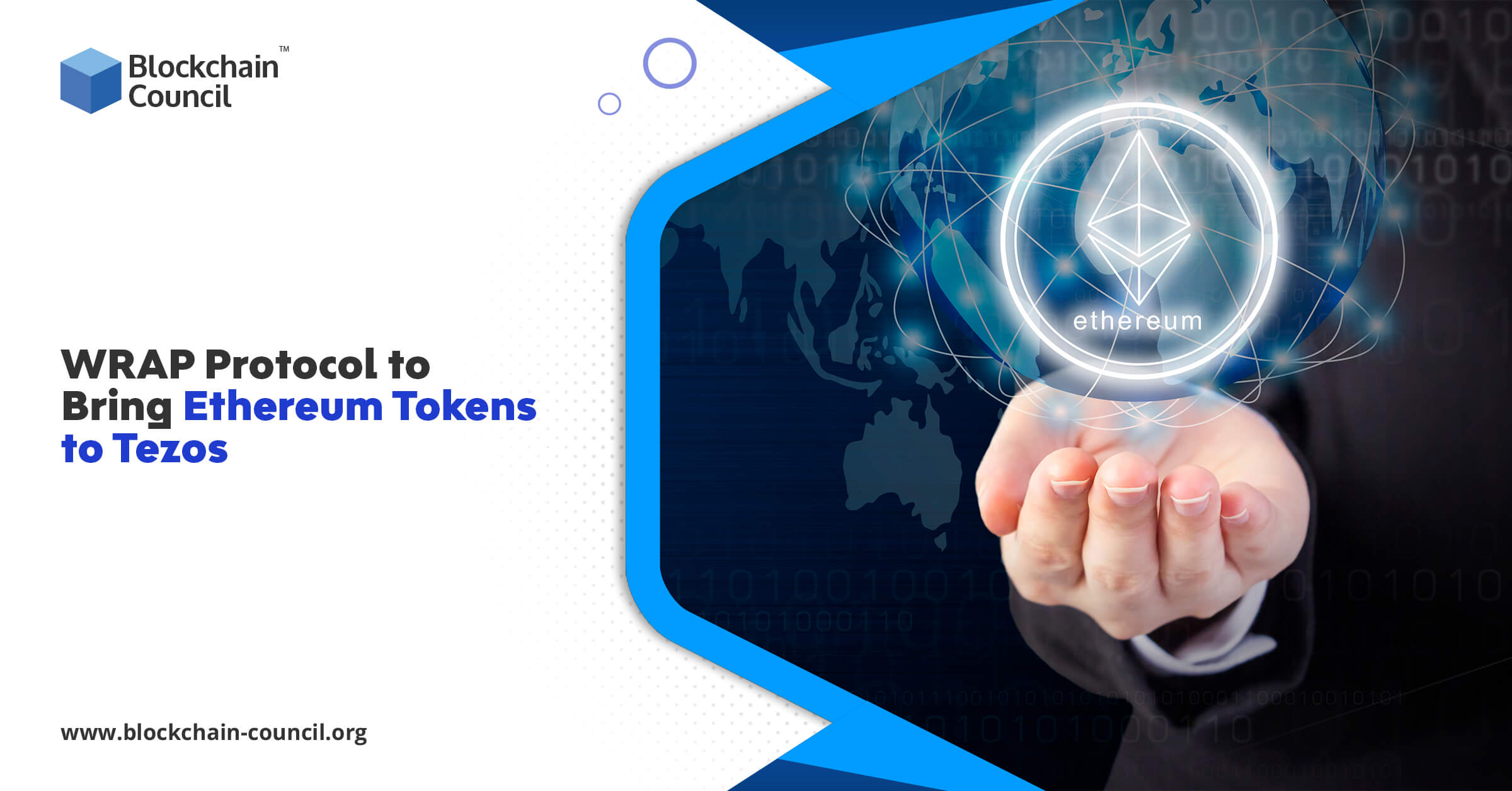 According to the latest announcement, Ethereum and Tezos Blockchains are now connected through a cross-chain bridge created by Blockchain Developers. This means Ethereum-based ERC-20 and ERC-721 tokens can be made Tezos-compatible, and this will allow Ether holders to interact with the Tezos ecosystem.

As per the reports, now ERC-20 and ERC-721 tokens can be made Tezos-compatible, thanks to the launch of Wrap Protocol, which is created by Bender Labs. 
Wrap Protocol was released on 26 April 2021 by Bender Labs, a technology company that builds open, decentralized finance architecture, marking a milestone in developing an interoperable, open financial system.
The Wrap Protocol, which was released yesterday, wraps Ethereum-based tokens in the Tezos FA2 token standard, allowing them to be used as one-to-one representations without any technological challenges or price variations.
Wrap Protocol to Benefit Users 
Unlike Ethereum, which will have to wait about a year before switching to a proof-of-stake(PoS) consensus algorithm, Tezos staking is already readily accessible, providing ETH investors with a viable early opportunity to gain passive income.
The ERC-20 and ERC-271 bridges to Tezos-based FA2 tokens enable Ethereum users to benefit from proof-of-stake today on the Tezos network, which is eco-friendly, cost-efficient, and self-upgradable.
The introduction of the WRAP protocol will enable users to move freely across public blockchain networks.
Recent Tezos blockchain statistics indicate that transactions worth over $1 million are being sent for between $0.01 and $0.15, indicating that the Wrap Protocol might have an instant use-case. However, it encounters competition from layer-two protocols already accomplishing this use-case for users of Ethereum.
Tezos CEO Hugo Renaudin mentioned that the code-based blockchain infrastructure was more beneficial to legacy financial systems because of its transparency and immutability. Further, he considers Bender Labs' work as creating an autonomous bank.
Bender Labs CEO Hugo Renaudin mentions that they are building a self-driving bank for an open financial ecosystem because they believe that financial markets should be transparent, unstoppable, and rely on lines of codes rather than third parties.
To get instant updates about Blockchain Technology and to learn more about online Blockchain Certifications, check out Blockchain Council.