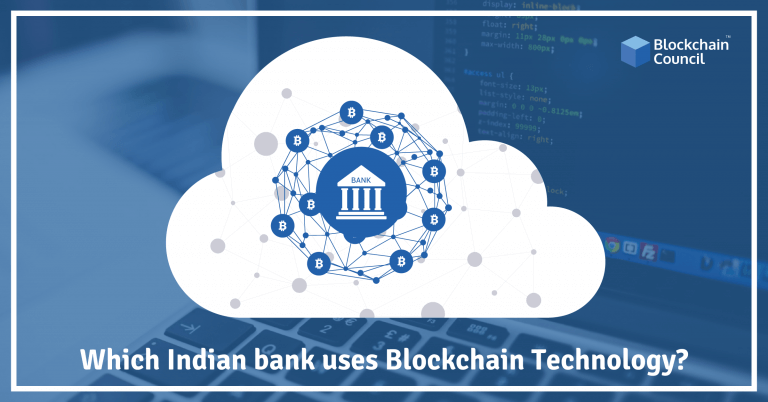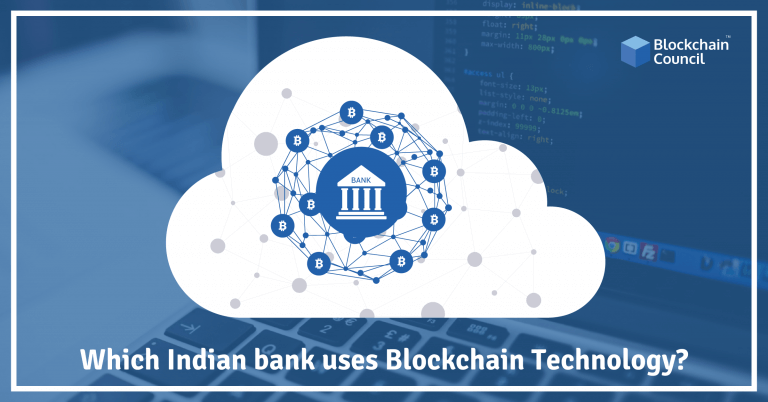 Blockchain one of the fastest developing technologies which has garnered the attention of the world has also grabbed India's financial system. Blockchain initially came into existence for financial transactions, but later, it has been found to be applicable in various business niches, but my primary focus would be revolving around the use of blockchain by the Indian banking system and NBFCs.
We all know that tracking the financial transactions is the most significant concern for all. To put an end to all the frauds and loss of data or information, or competing the KYC, blockchain has emerged as a popular solution for all.

The Indian banking system is also not behind, many of the popular Indian banks have shown their inclination towards the use of blockchain and have come up with a pilot project that will help them streamline their processes. The objective is to create a more transparent system that will be safe and secure and easy to track.
What is blockchain?
Well, before heading further and understanding what the banks are doing let's have a quick look at what is this technology all about and why there are so much hype and hoopla about it.
The blockchain is a digital distributed ledger which has all the information related to the transaction. All these information is time-stamped and hence is easily trackable. Moreover, all the data is encrypted, and thus, it becomes difficult for anyone to change it or alter it. Since this information is distributed to all the nodes in the system, it becomes unalterable and immutable.
Thus, we see that blockchain presents a plethora of benefits for the business to jump in its pool and gain benefits out of it.
Key features of blockchain which make it an inevitable technology of the future-
Blockchain comes with a multitude of benefits which can prove to be great for the banks and NBFCs, here I have shortlisted the key features which makes blockchain a must-have the technology for all :
 Decentralization
 Immutability
 Easy to track
Transparent
Secure
 Unchangeable
Why do Banks need to make a switch to Blockchain?
Settlement of Payments – Well this is the critical area of concern for
most of the banks, as per the estimates of Accenture, the investment banks could save up to $10 billion by using blockchain technology for improving their efficiency of setting the payments.
Payments– Banks across the globe are exploring the benefits of shifting parts of their payments system to the blockchain. Some of the banks are even planning to come up with their currencies.
Identity Verification– KYC or Identity verification is yet another area of concern for most of the banks. Blockchain can prove to be of great use in this domain. The reason behind this is the cryptographic encoding of transactions done on blockchain platform. Since this information is unchangeable and unalterable, it will be difficult for anyone to change the information. Moreover, it will also simplify the process of tracking and trace a piece of information. Under the current situation, it might take weeks for tracking any information, but with blockchain in the picture, the banks can save a lot of time for the same.
What is the Indian Banks doing in the domain of Blockchain Technology?
Let's see what some of the prominent Indian banks are doing in this field:
1. RBI or Reserve Bank of India– The governing authority of Indian banks, RBI has shown an inclination towards blockchain. The IIDRBT or India's Institute for Development and Research in Banking Technology (part of RBI), is working on the use of blockchain for the banking system.
2. YES Bank– It has also geared up to use the blockchain. The bank will bring Bajaj Electrical and other 32 vendors on board an invoice financing blockchain. The current process of invoicing consumes four days for verification, presenting, recording and reconciling the invoices before disbursing working capital loans. With the use of this technology, the bank will save time and running cost.
3. Axis Bank– Axis bank has come up with an inward remittance solution based on the blockchain. With RAKBank, it will cater to the retail customers of the Middle East, and with Standard Chartered Bank (Singapore), it will cater to the corporate trade remittance. Axis bank is using Ripple for cross-border transaction network to run its remittance blockchain products.
4. ICICI Bank– To facilitate the use of blockchain, ICICI bank is working to create a closed-loop wallet which will be used for within campus transactions. Apart from this, ICICI bank also has two blockchain-based solutions with Emirated NBD for remittance and trade finance.
5. SBI or State Bank of India– It is also planning to use blockchain for smart contracts or KYC.
The crux of the matter that Banking system in India is making use of blockchain technology for helping the customers and also for establishing a network which far more safe and secure as compared to the current systems which the banks and other NBFCs are using.
https://www.blockchain-council.org/wp-content/uploads/2018/05/Which-Indian-bank-uses-Blockchain-Technology.png
402
768
Toshendra Kumar Sharma
https://blockchain-council.org/wp-content/uploads/2022/02/Logo-500x96-1.png
Toshendra Kumar Sharma
2018-05-07 21:30:21
2018-05-07 23:45:11
Which Indian bank uses Blockchain Technology?