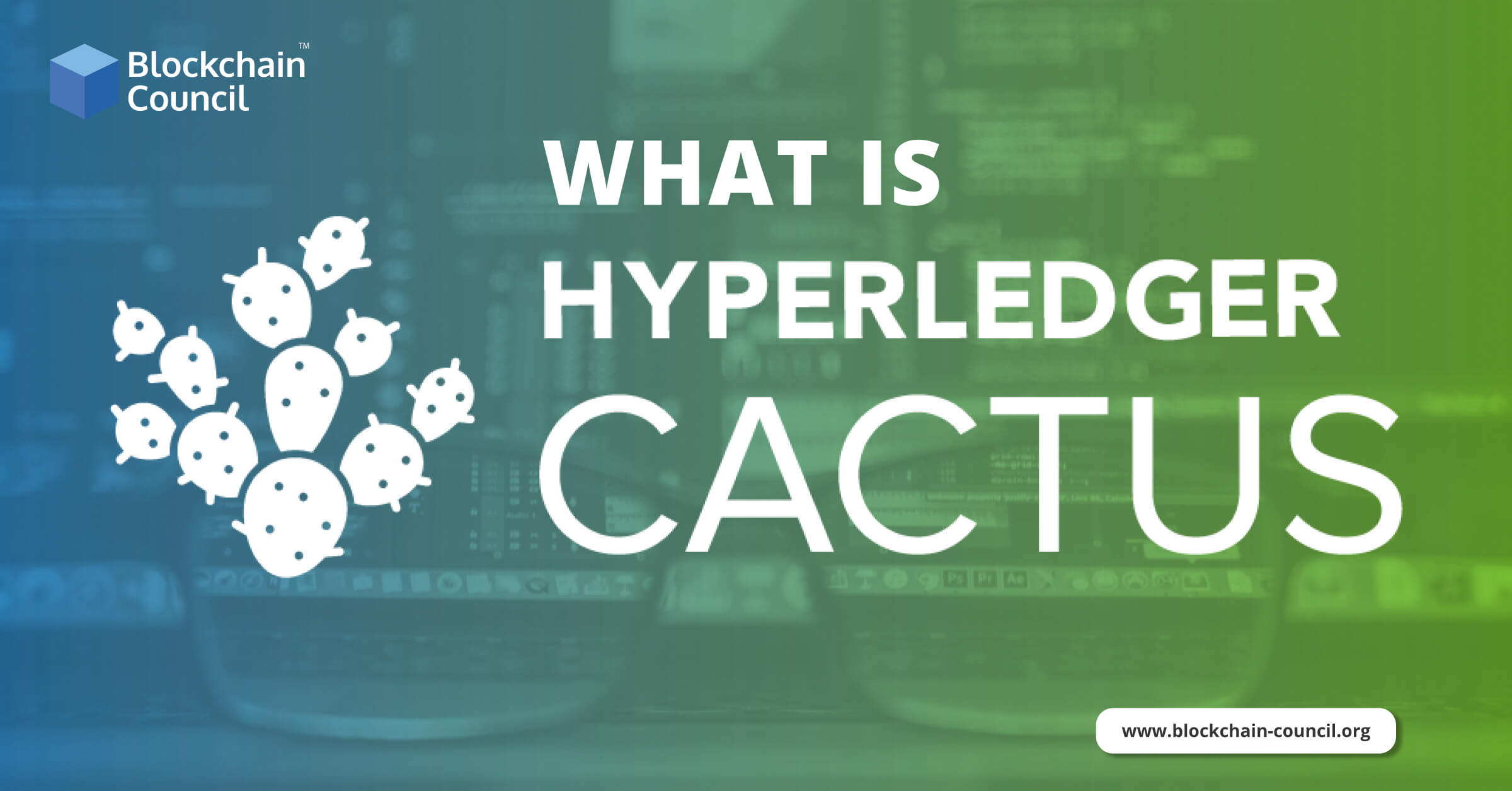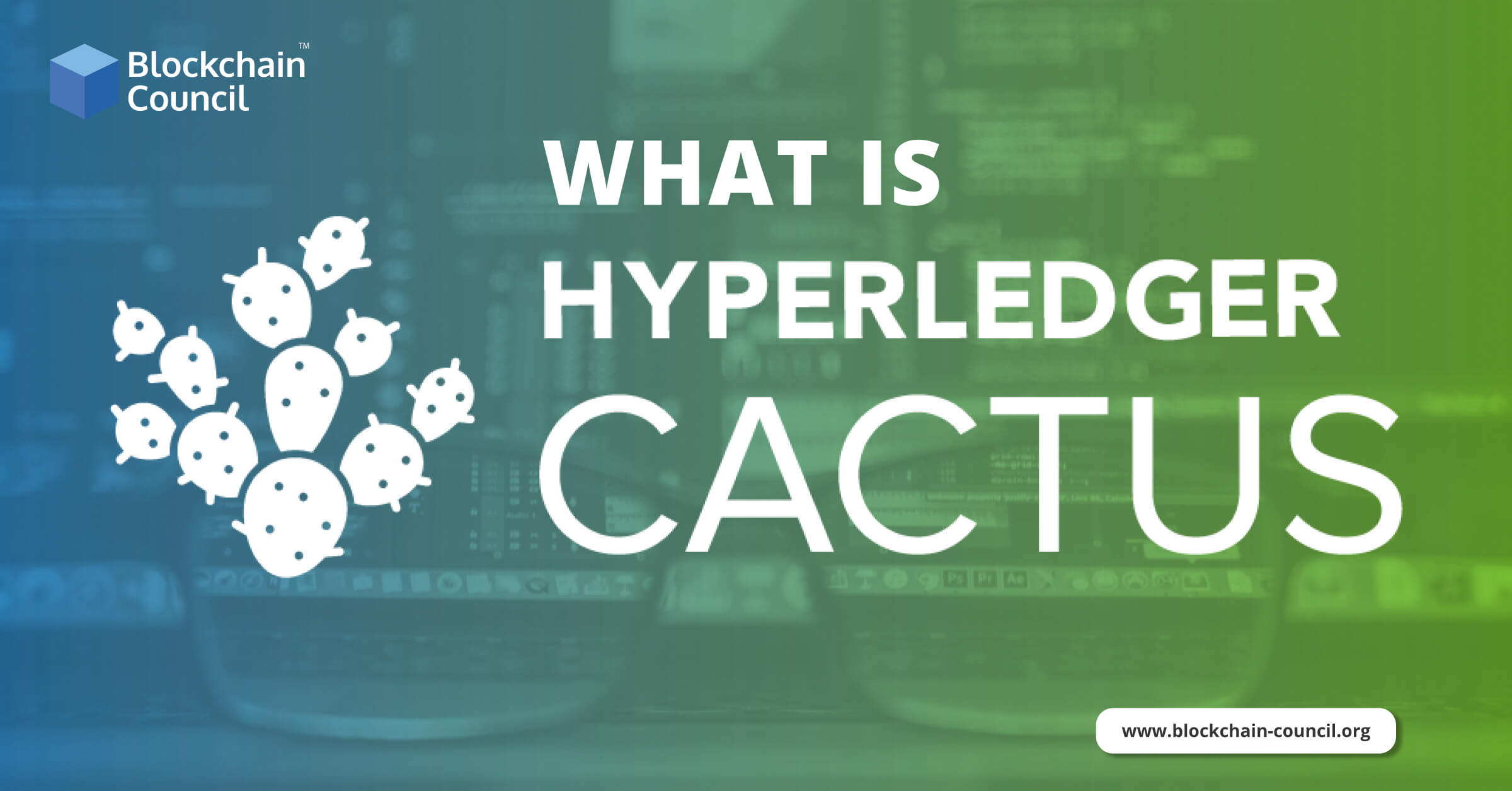 For more than a decade now, blockchain from permissionless to permissioned has been prevalent. The technology couldn't be utilized to its full potential because of a lack of interoperability.
Hyperledger Cactus is the open-source blockchain integration project that every blockchain expert is discussing today. It is a term that has been gaining popularity since May when Hyperledger announced the approval of a new project. Hyperledger Cactus was approved by the technical steering committee (TSC) after staying in work for six months. Initially known as Blockchain Integration Framework (BIF), Cactus is an open-source project best described by its previous name. It was started by Accenture last year in the hyperledger lab, and since then, Fujitsu, along with others, have contributed to the code. As a part of the ecosystem, the project would be managed according to Hyperledger standards. Let's find out why it is an essential advancement in the Hyperledger Universe!

Learning of the Blog
Introduction
Why is Hyperledger Cactus Important?
Use Cases

Shared Car Services
Managing double-spending
Healthcare

Conclusion
Before we dive in, it is recommended to check out hyperledger training for a better understanding.
Introduction
On joining Hyperledger Greenhouse, BIF's name was changed to Hyperledger Cactus as it became the sixteenth code-based technology to be a part of Linux's open-source blockchain framework network. The official blog says that it is an integration between various blockchain networks and is secure, adaptable, and decentralized at the same time. The work is going on to integrate Blockchain Integration Framework with ConnectionChain technology (it was developed in 2017 by Fujitsu Labs for enabling value exchange between different blockchain ledgers) to bring revolution in blockchain transformation. It is an open-source SDK (Software Development Kit) licensed by Apache V2 and would act as a connector to interconnect ledgers like Corda, Quorum, Hyperledger Besu, etc. It is designed and architected to be a pluggable framework.
The goal of the Cactus is integration and providing flexibility to support various existent and non-existent DLTs. Each DLT, which is currently in operation, has certain partially or entirely missing characteristics. Hyperledger cactus is going to resolve this issue and make the interaction of these unique DLTs possible, facilitating data transfer without the loss of any blockchain's technology attributes.
Why is Hyperledger Cactus Important?
Blockchain is a solution that grows every second. The number of blockchains functioning in an isolated sphere is huge. This gives rise to a potential threat of becoming obsolete. This has been one of the reasons for businesses to stay away from technology. The fragmented projects for improving technology is slowing down mass blockchain adoption among end-users and companies. Hyperledger cactus offers a solution to this. This project aims at bringing blockchain to everyone and connecting it to the already existing blockchains. This would solve the fragmentation issue as there is a heterogeneous system architecture involved.
There is a need for interoperability between different implementations because of the surge in enterprise blockchains. The interactions can take place in various ways by either utilizing enterprise's blockchain technology or by optimized platforms. The main goal is to solve interoperability and Hyperledger fits in the best as it allows data to be shared among different systems without creating a custom solution for every infrastructure out there. Hyperledger can be connected to a supply chain as it requires the transfer of data while keeping the information intact. The removal of tokenized digital money is a use case. Hyperledger can become a viable connector between businesses of different domains and can offer seamless transfer of information in banking and insurance industries.
Use Cases
In this case, when a new user books a cab in exchange for some tokens, the car-sharing service such as Uber updates its database managed by blockchain. Now this database has to be linked with money-transfer blockchain. Initially, blockchains could not communicate, but soon with the presence of hyperledger Cactus, not only can blockchains inter-connect but also refund money to the user in case of underutilization.
Double spending is a significant flaw in digital tokens or cash. Fraudsters can falsify or duplicate the availability of digital files making it easy to double spend. The asset locking mechanism was being used at high-level asset transfer, but it is necessary to check that there isn't a creation of multiple representations at the same time. Hyperledger fortifies the need to create an asset representation, and the transactions between numerous blockchains will be done directly. This would eliminate transaction errors and enable safety between different chains.
Data sharing is a struggle for the healthcare industry. Blockchain technology enables data sharing but raises the need for interoperability and proper data exchange on using different blockchains. Hyperledger solves this issue by peer to peer data sharing social interaction. This comes as a benefit to patients also as they have the choice to allow the healthcare provider to store his/her medical history or not. Even if saved, the access control and privacy features are set by the user. This gives the user control of the data being shared among different health providers. The working of blockchain technology determines the success of the case. When it comes to storing and sharing data, cryptographic proof ensures that there is no breach by any of the health providers.
Conclusion
Cactus is in an incubation state and requires Certified Hyperledger Experts at Accenture and Fujitsu to come up with production-ready solutions so that the project can gather much traction in upcoming days. This brings us to the end of this article. We got to know what Hyperledger framework offers and why Cactus can become a part of hyperledger certification in the coming days.
https://www.blockchain-council.org/wp-content/uploads/2020/06/What-Is-Hyperledger-Cactus.jpg
1256
2400
Toshendra Kumar Sharma
https://blockchain-council.org/wp-content/uploads/2022/02/Logo-500x96-1.png
Toshendra Kumar Sharma
2020-06-26 00:00:28
2020-06-26 09:25:24
What Is Hyperledger Cactus?