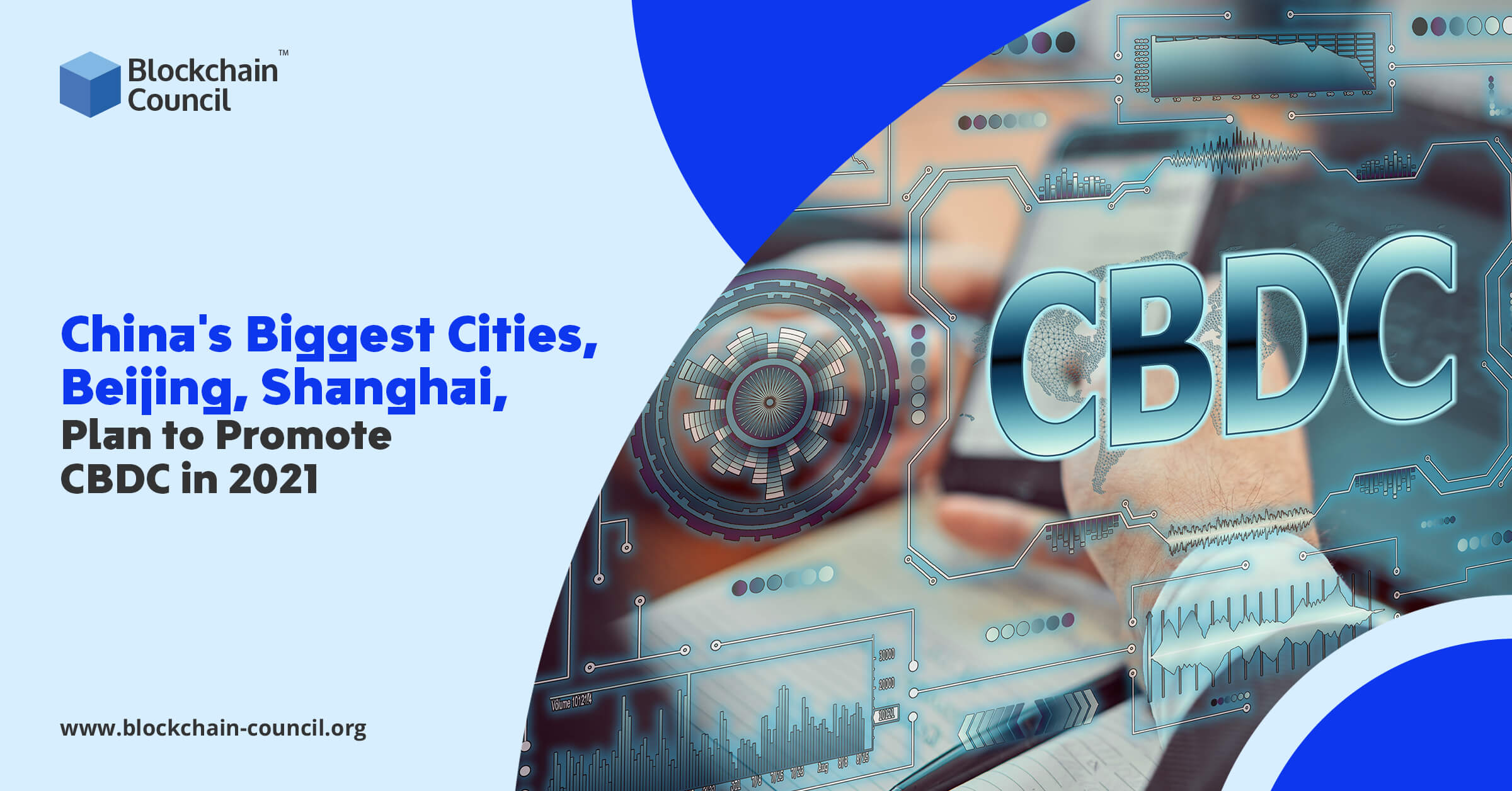 According to the latest announcement, Beijing and Shanghai, which are the biggest cities in China, are planning to hold pilots to promote CBDC (Central Bank Digital Currency) this year.

According to a Global Times report, this effort would lead to a positive start and could pave the way for the digital currency's official launch.
CBDCs are controlled by the country's central bank directly, thus helpful in storing value and making digital payments seamlessly. CBDCs can be considered as a digital form of sovereign money that is backed by national credit and government power.
Wider Efforts to Promote the Digital Currency
As a part of this announcement, Beijing Mayor Chen Jining announced that the capital would stimulate the building of demonstration zones for fintech and professional services this year.
Shanghai Mayor Gong Zheng also expressed his views regarding the development of CBDC and stated that the Shanghai city will continue to maintain financial opening-up and encourage the digital currency. 
Also, the governor of South China's Guangdong Province, Ma Xingrui, confirmed that authorities will assist Shenzhen's development into a pilot zone for the country's digital currency. 
A report also highlights the views of one of the Shenzhen-based veteran industry insiders. According to him, the pilot testing is just an initial innovative step. Once launched, the digital yuan will transform the financial sector and unleash an encouraging digital finance service sector worth billions of yuan. 
Chinese Cities Continues to Plan Large-Scale Tests of Digital Currency
CBDC can minimize dependence on banks and other financial institutions and facilitate financial inclusion for the underprivileged population. Since 2020, DCEP's (Digital Currency Electronic Payment) trial operation has increased from small-scale closed-loop testing to large-scale open testing. 
The tests were carried out in various cities of China, including Shenzhen, Shanghai, Suzhou, Chengdu, along with others.
Recently an announcement was made stating that Shenzhen city will stage another public trial of the central bank's in-the-works digital currency. According to the reports, this is the third time the city will hold one of the "red envelope" giveaways, distributing 20 million digital yuan through a random draw.
Suzhou city also held a similar trial in the month of December 2020, giving out 20 million digital yuan.
To get instant updates about Blockchain Technology and to learn more about online Blockchain Certifications, check out Blockchain Council.