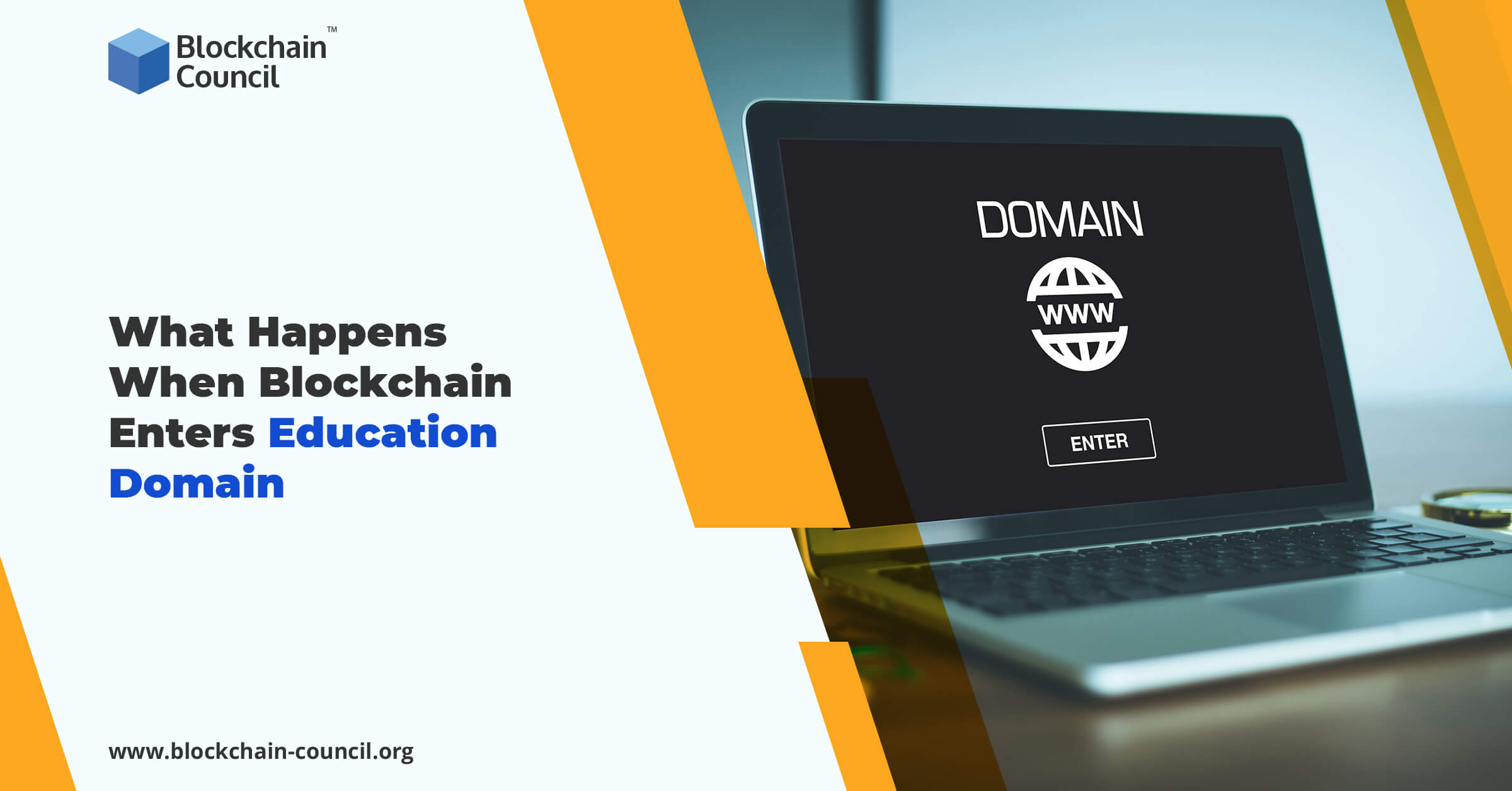 If you are wondering what role can play Blockchain play in the education ecosystem, you have landed on the right page. This article explains how Blockchain can transform the education system for good.
So let's get started!

Introduction of Blockchain for Beginners

How Blockchain can Transform Education Sector 

Concluding Lines: Are There Any Barriers?
Introduction of Blockchain for Beginners
If you are new to the concept of Blockchain, it is important for you to understand what exactly this technology is. Blockchain is a P2P, distributed ledger that stores data in blocks that are then chained to form a chain of blocks. Technology stores transactional records in such a way that it cannot be altered or forged, or modified by anyone, and this is what makes Blockchain different from a traditional database.
It's easy to see how technology is beneficial in many fields, including education, supply chain, telecom, healthcare, logistics, finance, and many others. In this article, let's look at how this technology could impact the education sector. 
Want to get started with Blockchain Technology? Looking for the best Blockchain Certifications? You are just a click away!
How Blockchain can Transform Education Sector 
As we have already gained insight into this technology, let's explore some of its use-cases in the educational system.
Security of Records 
The education system has to deal with lots and lots of records such as attendance, courses, fee payments, their degrees and certificates, and much more. Such records can be altered or forged. By utilizing Blockchain technology, all these records can be stored on an immutable ledger, which ensures that records cannot be tampered with, deleted, which helps with data security. The best part is that students' records stored on public ledger belong only to them, rather than to the school. And if by chance, the stored record has an error, a new record is added, but both the records remain visible.
Fast Access to Educational Credentials 
Record-keeping is one of the prime use-cases of Blockchain technology that transforms the way degrees, certificates, and other educational documents are stored and accessed.
Technology makes the credentials digital and, most importantly, under learners' control without involving any third-party intermediaries to verify them. With Blockchain's ability, students can share their credentials with potential employers directly, and employers can access students' accomplishments and other necessary details, giving employers peace of mind as provided information is verified. Moreover, technology will help students to get fast and convenient access to their records at any time they want. 
Offers New Market for Digital Assets 
Blockchain, which is the underlying technology behind cryptocurrencies such as Bitcoin, Ethereum, and others, can offer a new market for digital assets and could be used as a method of student payments.
The major advantage of using such crypto payments as a form of fees is that it eliminates the credit card transaction fees that are charged to students.
Moreover, using cryptocurrencies, the processing of student payments becomes easy and instant as there are no length processes or intermediaries involved.
Enhances Learning Experience
Apart from securing records, technology can also be used within the educational process to make teaching and learning more efficient and engaging. 
Blockchain tools such as Blockchain's OpenSource framework can change the way of learning and provide enrichment to the existing learning experience. BitDegree, based on distributed ledger technology, is a gamified online education platform that makes learning exciting and interesting. The platform provides users with learning incentives such as tokenized scholarships for finishing technical courses that motivate students. 
Create Better Matches Between Job Seekers and Employers
Since data stored on the public ledger cannot be altered or modified, thus students are unable to change their grades or play with their certificates. This enables employers to trust aspirants that the information provided is verified. A blockchain that acts as a single source of truth helps in creating better matches between job seekers and employers. In addition, technology helps in enhancing the relationships among learners, universities, and employers through the integration of trust and transparency at all levels.
Moreover, blockchain platforms can be used to connect academicians, scholars, developers, content producers, and others. 
Want to become a Certified Blockchain Expert? Wait no more. We are here to assist you!
Concluding Lines: Are There Any Barriers?
We have been motivated by the recent and accelerated evolution of blockchain technologies to reconsider many of the fundamental facets of our conventional education systems. This is because technology can improve the educational system in several forms. Its ability to secure information storage, sharing, and networking can advance the educational system, and many processes can become more efficient, faster, and safer.
But for its mass adoption, technology has to deal with the legal challenge and scalability issues.
The market adoption challenge is one of another crucial issue associated with Blockchain. Multiple educational institutions remain hesitant to adopt this technology due to a lack of necessary knowledge and skills on how to manage academic data on such platforms. But once all these barriers are removed, this technology will surely have its remarkable effects in the education domain.
To get instant updates about Blockchain Technology and to learn more about online Blockchain Certifications, check out Blockchain Council.