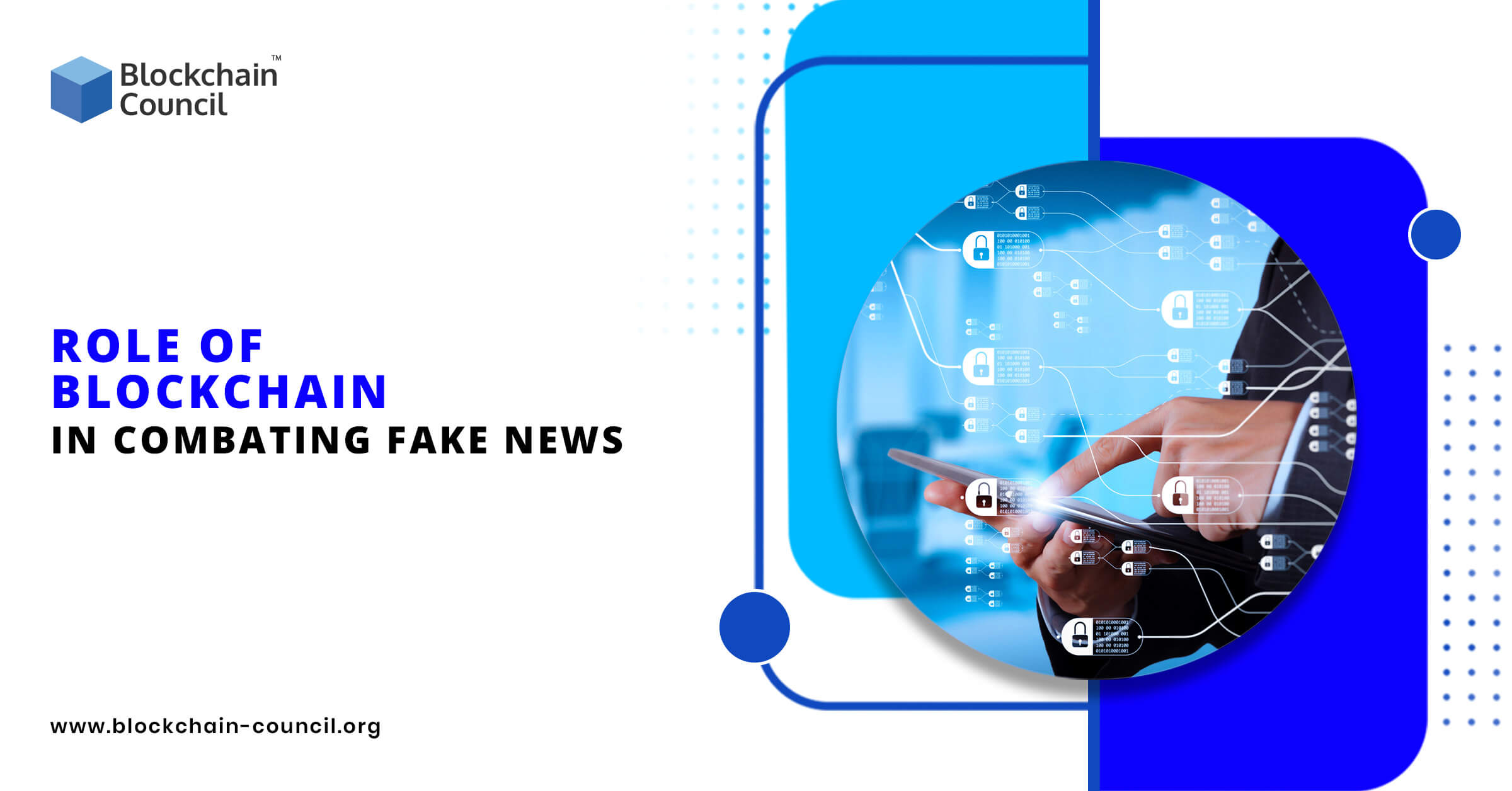 This article talks about how Blockchain can help in blocking fake news and transforming the news industry. So let's get started!

Table of Contents
The rise in Fake News 

Blockchain in Preventing Fake News 

The Verdict 
The rise in Fake News 
When someone shows you the news or video of any event, how do you believe in its authenticity? Although in recent years, great attention has been devoted to suppressing the rise in fake news, still, efforts are not up to mark. Manipulated contents over the internet are among the most significant potential concerns regarding fake news. According to the 2018 Edelman Trust Barometer, more than 50% of the audience stated they were not sure about the reliability of the information they see. In contrast, few individuals do not know how to differentiate journalistic facts from falsehoods. The public is losing their trust in the media due to the lack of reliable sources for facts.
Due to advancements in the tech world, one such technology that is recognizing real news and preventing false news is Blockchain.
Looking for the best Blockchain Certifications? Check out Blockchain Council and become a Certified Blockchain Expert today!
Blockchain in Preventing Fake News 
Fake news(which has no fact behind it but presented factually accurately) is not easy to recognize as there are several types of content around, such as imposter content, fabricated content, false connection, and many others. So let's explore how Blockchain can help in whitelisting news and other web content.
Due to its decentralization, immutability, transparency, and privacy characteristics, technology can prove the authenticity of their media content. In July 2019, the New York Times announced that it is working on a blockchain-based solution called the 'News Provenance Project' to combat misinformation in the news media.
In April 2020, Agenzia Nazionale Stampa Associata (ANSA), a leading wire service in Italy, announced that it will be introducing a Blockchain-based initiative, named "ANSA check, to help readers check the source of news. It was mentioned that the tool will allow users to verify the accuracy of an article by clicking on a tracking label.
Po.et is another decentralized protocol that helps content creators establish immutable, provable layers of content to help build a better web. Moreover, with the combination of verifiable reputation and on-chain discovery, the protocol tries to expand monetizing content options more safely.
Deep Trust Alliance, founded by Kathryn Harrison, also aims to standardize the way news and others are pushed out to the web by recording its complete journey from source to consumer.
Content management is another crucial implication of Blockchain. If everyone adopts a content management method that cryptographically approved your stories, then recorded it, and then authenticated it using Blockchain, the chances of being fake would be eliminated.
Moreover, Blockchain is being explored as a method for various purposes in this domain.
The authenticity of the news can be based on specific criteria defined in the smart contracts that will help the audience build trust. Blockchain immutable characteristics ensure that news content and videos stored on the network can neither be altered nor deleted. Decentralized apps can trace the authenticity and prevent the readers from falling for the fake news.
Journalists who upload the content on the platform are responsible for generating and spreading fake news worldwide. But with Blockchain, Journalists have to sign up to the platform with necessary details like work license, etc., and third-party APIs will do the needful background verification. Regulations built in the smart contracts will help generate the journalists' ratings based on their documents, and if in case the journalist edits any information over the Blockchain network, it will be visible to everyone, which will help them identify whether the content is real or edited.
The Verdict
Blockchain's introduction has raised the specter of highly advanced fake news by offering a distributed, immutable ledger to combat the spread of falsehoods and inaccuracies. The decentralized social media platforms could feed you distorted sensational news, but it will be your purposeful choice whether you want to read fake news or not.
No matter which way we look, the decentralized nature of Blockchain can play a major role in combating fake news. Thus, we better use Blockchain technology; else, we will be overcome with falsehoods and mistruths.
To get instant updates about Blockchain Technology and to learn more about online Blockchain Certifications, check out Blockchain Council.