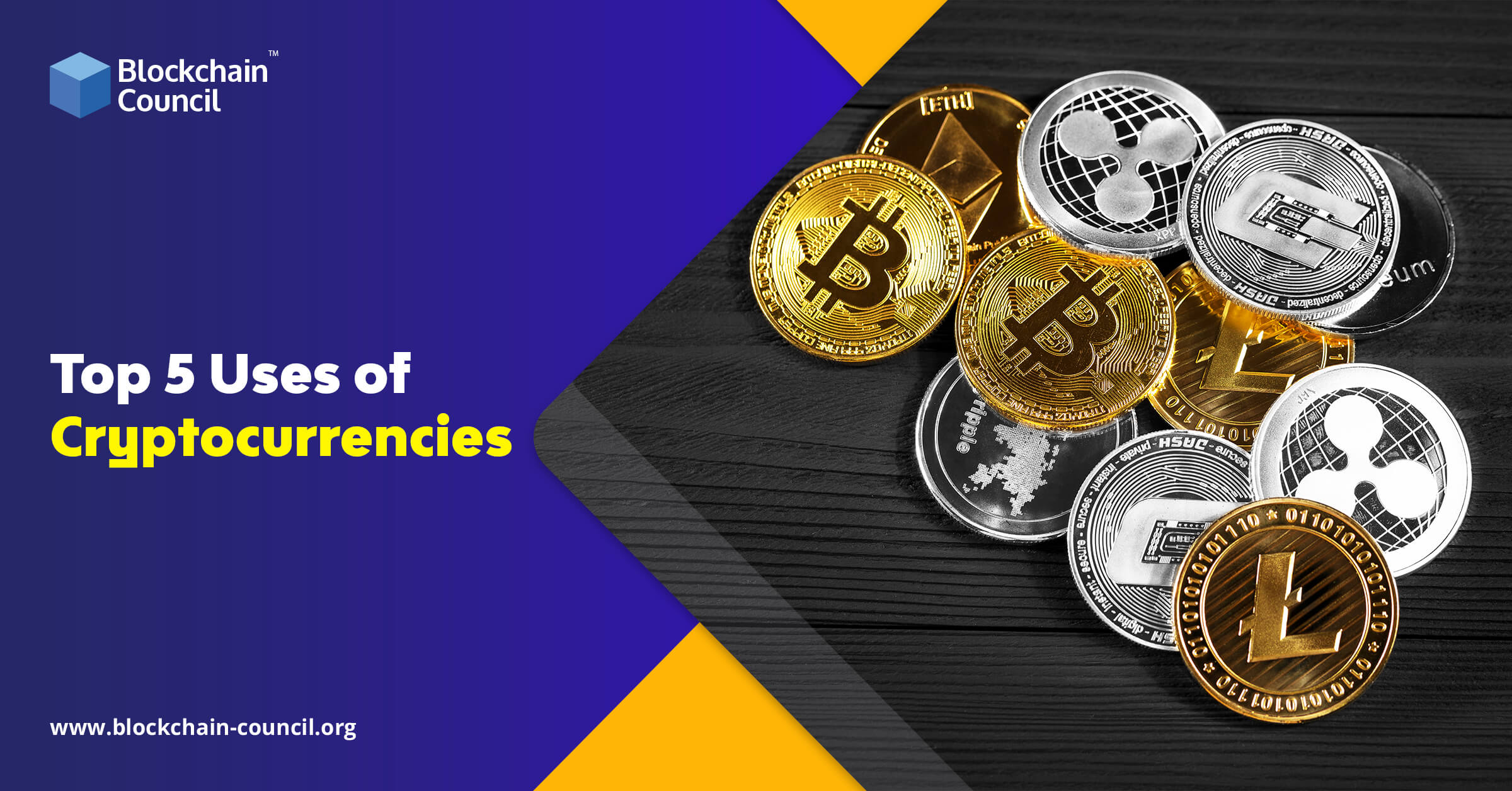 If you are wondering what are the uses of cryptocurrencies across various domains, you have landed on the right page. Let's explore some of the exceptional use cases of cryptocurrencies.  

Table of Contents
Overview 

Incredible Uses of Cryptocurrencies

Money Transfer 

Luxury Hotels that Accept Cryptocurrencies 

Alternative Store of Wealth

De-Corrupting Charities

Gaming 

Wrapping Up
Overview
Cryptocurrency has risen exponentially over the past few years due to its attraction to individuals seeking to use this digital asset as an alternate capital. It all started back in 2009 by an unknown person using the alias Satoshi Nakamoto, and since then, cryptocurrencies have been surrounded by a buzz because of their high potential.
Despite such fame, crypto assets are thought of as high-risk investments for millennials. But those who have realized its potential know that they have the potential to revolutionize the world.
So let's delve deep and explore some of the incredible use of cryptocurrencies across various domains that you probably haven't thought of.
Incredible Uses of Cryptocurrencies
It's no surprise that cryptocurrencies are exciting. Let's enlist top uses that will surprise you.
Sending and accepting payments at low cost and high speed is one of the most well-known applications of cryptocurrency that almost everyone is aware of. The increased interest is shown by retail banking clients, fintech, venture capital funds, and institutional investors in this financial vehicle and distributed ledger technology. 
This is because the cryptocurrency payment system is Peer-to-Peer(P2P), meaning users can instantly send and receive payments all across the globe without requiring approval from any external source. Moreover, there is no banking fee, no overdraft charges, no returned deposit fees, etc.
Can you afford to ignore this opportunity?
Luxury Hotels that Accept Cryptocurrencies 
Yes, you read that right. Various lavish hotels around the globe have started accepting digital payments like cryptocurrencies. The five-star Dolder Grand Hotel located in Zurich now accepts Bitcoin as payment for various purposes such as overnight visits, food, and beverages, etc. Also, the Sandman group has opted for modern upgrades in their hotels, such as accepting cryptocurrencies as a form of payment to offer a high-end experience.
Last month, Airbnb declared an interest in tokenization, cryptocurrencies, and Blockchain technology. Moreover, a Blockchain-based travel booking platform named Travala announced that it allows its users to book holiday homes using more than 30 kinds of cryptocurrencies.
Alternative Store of Wealth
This is another exciting application of cryptocurrency. Although you certainly don't imagine that your bank account and assets will be frozen, the fact is that this happens more frequently than people know. People will find themselves with little or no access to cash when that happens, even though they have done nothing wrong. Unlike cash, digital payments like cryptocurrencies behave like a secured alternative store of wealth, which is censorship-resistant. This means only the authorized people with the private keys can access wallets, unlike traditional banks that are vulnerable to hacks, thefts, and malpractices. Hence, no personal digital wallet can ever be frozen by authorities.
Who says that cryptocurrencies are meant for gaining profits? Cryptocurrencies are powerful for non-profits as well, for instance, donating to charities. Donations based on crypto assets are faster, transparent, and, most importantly, cost-effective than conventional currencies. This is because of its underlying technology, Blockchain, which enables the flow of information to be transparent. Donations carried out with cryptocurrencies can reduce costs, both in terms of fees and time, and can avoid corruption in charitable organizations and fund leaks. Apart from this, another major benefit is that cryptocurrency donations get more money in the hands of the non-profit. Moreover, it facilitates anonymous donations, as well.
Due to its high potential, the World Food Programme (WFP) is using Blockchain technology to distribute cash support to needy people.
There is good news for all game-lovers as well. Nowadays, the rise of the gaming industry in combination with Blockchain and cryptocurrency games has created a new trend that was never experienced before. Cryptocurrency-based games tend to become more popular, and there are various reasons in support of their popularity.
They are responsible for solving some of the transactions and fraud problems that game developers and players encounter. Crypto-based games can bring benefits in terms of streamlined and decentralized payments, providing real ownership to players, and incentivizing more purchases by making things easily transferable from one game to the other.
Apart from online games, casinos are no more an exception. Various casinos have started using cryptocurrency as a part of their operations, allowing players to earn tokens as an extra reward for playing. 
Wrapping Up
Hope this article has introduced numerous uses for cryptocurrencies that will help you with reasons to own them beyond just their potential increase in value.
If you want to gain an in-depth understanding of how cryptocurrency works and become a Certified Cryptocurrency Expert, we are here to assist you. 
To get instant updates about Blockchain Technology and to learn more about online Blockchain Certifications, check out Blockchain Council.