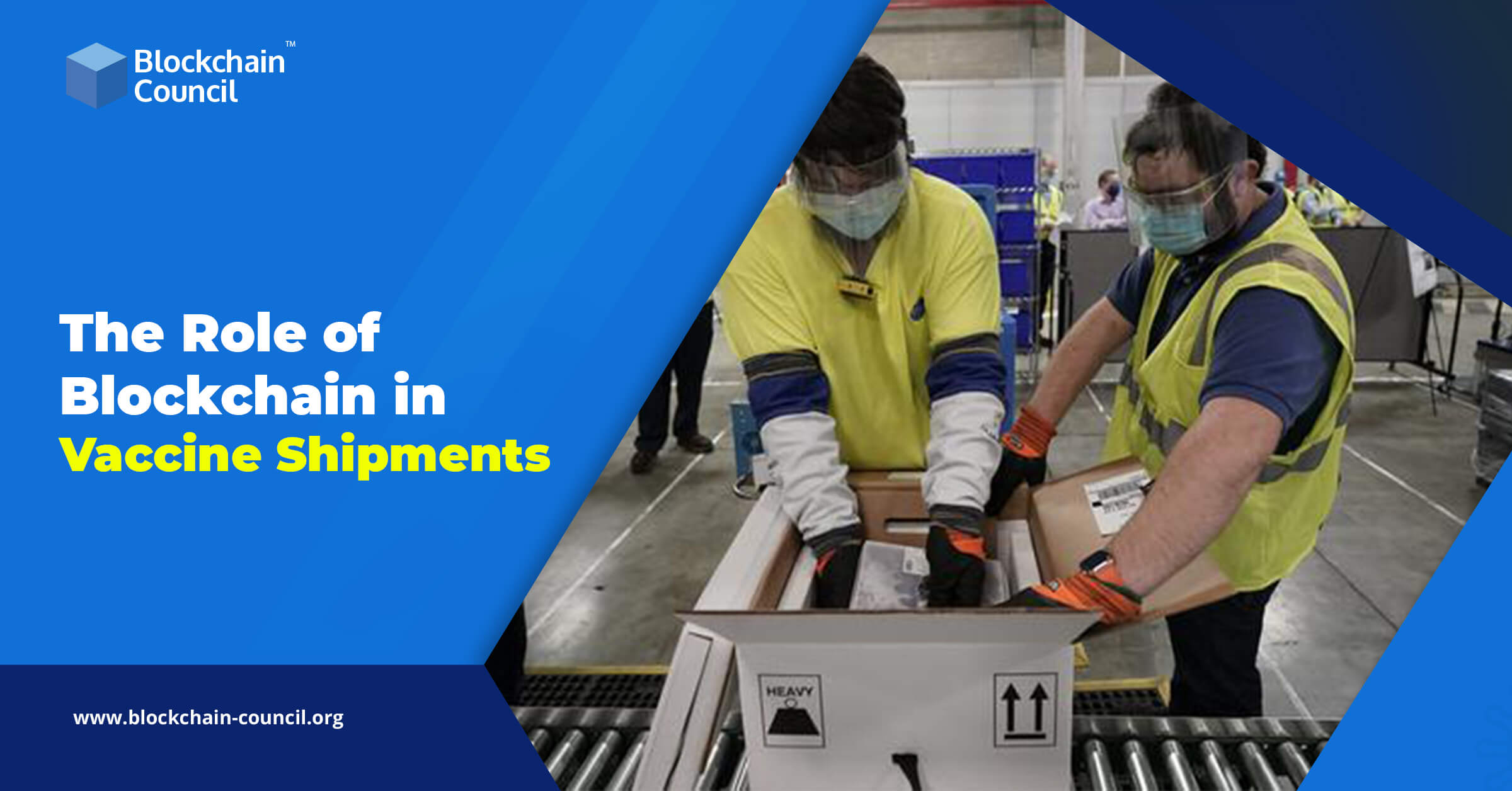 If you are interested in learning about how Blockchain can help in monitoring the COVID-19 vaccine supply chain, we have got you covered. 

Table of Contents 
Overview 

Using Blockchain to Monitor COVID-19 Vaccine Supply Chain

Concluding Lines 
Overview 
Ever since the pandemic hit the global world, everyone all around the world has been eyeing a vaccine that will combat the virus and will bring their life back to routine. The demand for the vaccine has demanded Blockchain technology to enter into this domain and provide undeniable benefits. 
Headlines itself reveals that in recent months, many hospitals have reported that they are leveraging Blockchain to track COVID-19 vaccines. 
Since Blockchain is a decentralized distributed ledger technology, it ensures that it is not owned by anyone and immutable in nature, making it a perfect infrastructure for the supply chain management. 
Want to know more about Blockchain and its use-cases in the supply chain domain? Wait no more! Become a Certified Blockchain and Supply Chain Professional now!
Using Blockchain to Monitor COVID-19 Vaccine Supply Chain
The incorporation of the Blockchain in the supply chain of the COVID-19 vaccine ensures that transparency of standards followed at each step is clear by generating an identical copy of the ledger at each node of the network. Since Blockchain is a decentralized technology, the network's database is public and managed by all participants, giving each stage a transparent view and a better insight. 
Helps Manufacturers and Distributors 
It enables manufacturers to track whether shipments are delivered on time to their destinations or not and help distributors to know and notify if things go wrong anywhere during the supply chain journey. 
MobiHealthNews talked with Mark Treshock, a global blockchain solutions leader for healthcare and life sciences at IBM, where Treshock mentioned that Blockchain has the potential to track the vaccines and make sure they haven't been compromised.  
Hospitals to Manage Their Records Efficiently
Apart from manufacturers and distributors, Blockchain can help hospitals as well. By leveraging Blockchain, hospitals could manage their stocks more efficiently, mitigating supply and demand restrictions. Also, hospitals can get guarantees concerning vaccine authenticity and proper storage conditions. 
Blockchain ensures that all vaccines arrive at their destination safely and all relevant information about the vaccines' integrity is intact and reliable. 
As the demand for vaccines is increasing exponentially, it is believed that logistics companies may need to prove that the legitimacy of doses and guarantee that the vaccine was transported under prescribed conditions. 
Want to know more about how Blockchain helps the healthcare domain? Get enrolled in Blockchain Council and become a Certified Blockchain and Healthcare Professional now! 
Patients to Keep Track of Vaccine Records 
An insecure and opaque supply chain can lead to security vulnerabilities and the creation of the possibility of counterfeit drugs from stolen records, giving patients a serious health danger. Blockchain not only improves the supply chain but only helps patients to keep track of their vaccine records and provide proof of vaccination for travel purposes. 
Blockchain-based immunity passports(risk certificates) that link the individual's identity with their Covid-19 test status help individuals guarantee that they are immune now and cannot get infected again. 
Treshock also mentioned that with Blockchain, the vaccine dose can be tracked, and records of their dose can be traced. Having a record of which batch of the vaccine the patient took can help recall situations. 
Concluding Lines 
People all around the globe have started realizing the potential benefits of Blockchain technology. In the month of January 2021, it was announced that two British hospitals in Central Englands' Stratford-upon-Avon and Warwick are employing Blockchain to keep checks on the storage and supply of temperature-sensitive COVID-19 vaccines. 
The bottom line is that it will be a wise option for logistics companies to adopt Blockchain to manage their supply chains efficiently. While it is still unclear how long it will take until the vaccines are available to each one of us, it is almost certain that their supply chain must be closely monitored, which can be efficiently done by Blockchain technology.
Blockchain technology has the power to bring about a major breakthrough in the healthcare industry. If you are interested in learning more about how this technology can revamp the healthcare domain, enroll in a Blockchain Specialization course and become a Certified Blockchain and Healthcare Professional today!
To get instant updates about Blockchain Technology and to learn more about online Blockchain Certifications, check out Blockchain Council.