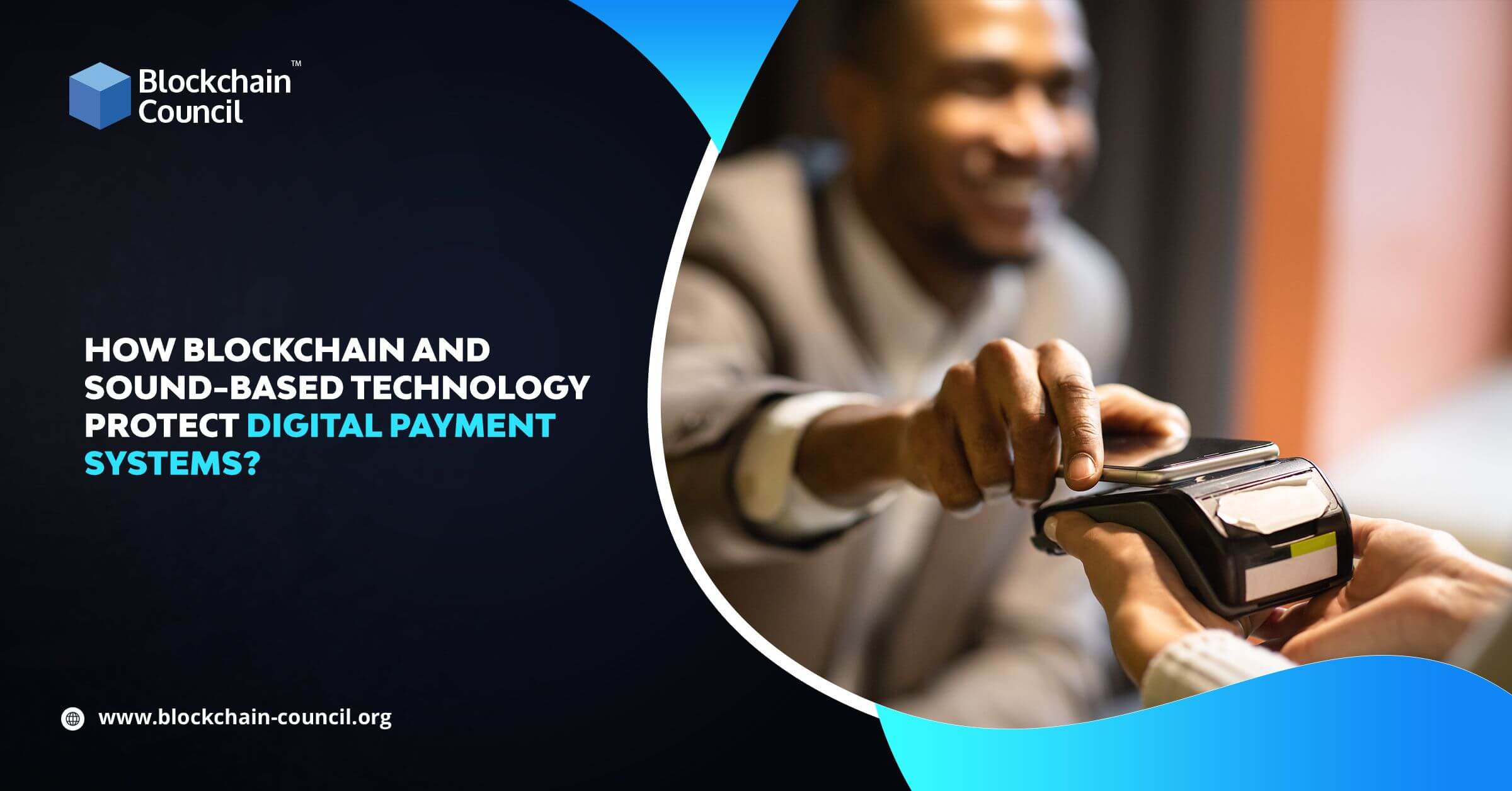 Wondering what role does Blockchain and other related technologies play in protecting digital payment systems. You have landed on the right page. This article talks about the rise of digital payments, associated risks, and how Blockchain and sound-based technology protect digital payments.

Table of Contents 
Digital Payments on the Rise

What are the Associated Risks?

Blockchain and Sound-based Technology: A Smart Combination of Technologies

Concluding Lines 
Digital Payments on the Rise
Digital payments and UPI have played a crucial role in the development of e-commerce in developed as well as developing countries like India. Even before the pandemic that took millions of lives worldwide, individuals and companies were using digital apps to monitor their budgets and perform transactions. But amid the COVID-19 outbreak, UPI transactions nearly doubled between the month of April and September 2020, hitting a volume of more than 180 crores, according to the National Payments Corporation of India (NPCI). Experts and technocrats believe that digital payments such as cryptocurrencies have the potential to accelerate financial inclusion and open gateways to new forms of investing. Over the projected period of 2021 to 2026, the Digital Payments Market is predicted to expand at a CAGR of 13.7 percent. 
Want to know more about cryptocurrencies? Get started today as a Certified Cryptocurrency Expert now!
What are the Associated Risks?
The digital transaction market is gaining traction and expanding at an unprecedented pace, which is positive news for the economy as more people are accepting this approach alongside the traditional one.
But undoubtedly, there are challenges associated with digital payments that need to be addressed. Let's delve deeper and explore. 
The growth in digital payments has coincided with a dramatic increase in digital payment fraud. During the pandemic, there was a spike in the number of fake phone calls and SMS, as well as illegal SIM copying, vishing threats, and cashback/refund scams.
Although digital payments are inspired by technology innovations, they are still prone to threats and cyber-attacks. People with malicious motivations find ways to trick people by sending links or producing a dummy app that consumers are unable to comprehend and hence fall prey to certain assaults. During a pandemic, the 'Request Money' scam became one of the most popular fraud tales. 
As a result, it is becoming increasingly important for businesses and private actors to collaborate in order to provide the appropriate strategies to defend consumers in an increasingly sophisticated threat environment.
Internet penetration, illiteracy, lack of trust are some of the other issues related to digital payments. 
Blockchain and Sound-based Technology: A Smart Combination of Technologies
Although various technologies and security protocols are emerging to fend off malicious actors, this has, however, not prevented fraud from taking place. Moreover, the two-step authentication mechanism can become a cause of trouble where digital or internet penetration level is far from optimal. 
Blockchain professionals and technocrats believe that a combination of peer-to-peer, decentralized distributed ledger technology, Blockchain, and soundwave technologies can be the key to solving the problem. 
If you are a beginner to Blockchain, please note that it is a P2P decentralized distributed ledger technology that maintains the history of records in an immutable manner.  
Since the technology keeps a record of every transaction in millions of separate blocks, therefore even if one block suffers an attack, the information contained in the rest of the blocks will stay secure and intact. Thus, when it comes to hacking a Blockchain system, the threat actors would require to leverage tremendous computing power to compromise millions of nodes(blocks) at the same time. In fact, hacking a Blockchain is almost close to impossible. 
As a result, this technology emerges as an optimal method for securely storing all transaction-related data.
Does that mean that it is 100% secured? No, it is not. As nothing is 100% secure, therefore, Blockchain can suffer from crypto key tampering, lack of Blockchain integrity and security plans, inappropriate consensus mechanism, lack of malicious code protection, misused timestamps, and other issues.
Now, coming to sound-based technology, the biggest benefit of using this technology is that it is hardware-independent. Users often don't require mobile devices or internet connections to make digital payments using this technology because it allows for smooth contactless payments by sound.
The fusion of Blockchain and soundwave technology is ideal for allowing safer, transparent, and contactless payments.
Are you a beginner but want to get started as a Blockchain Developer? Check out Blockchain Council now! 
Concluding Lines 
The advent of digital-based payments such as cryptocurrencies and others has presented enterprises and even individuals with a tremendous opportunity to expand and lead. A lot of big players have entered the crypto space and are eyeing to grow exponentially as it brings transparency, faster cross-border settlements, and lowers operational costs.
Curious to learn more about cryptocurrencies and Blockchain technology. Get enrolled and become a Certified Blockchain Expert today!
To get instant updates about Blockchain Technology and to learn more about online Blockchain Certifications, check out Blockchain Council.