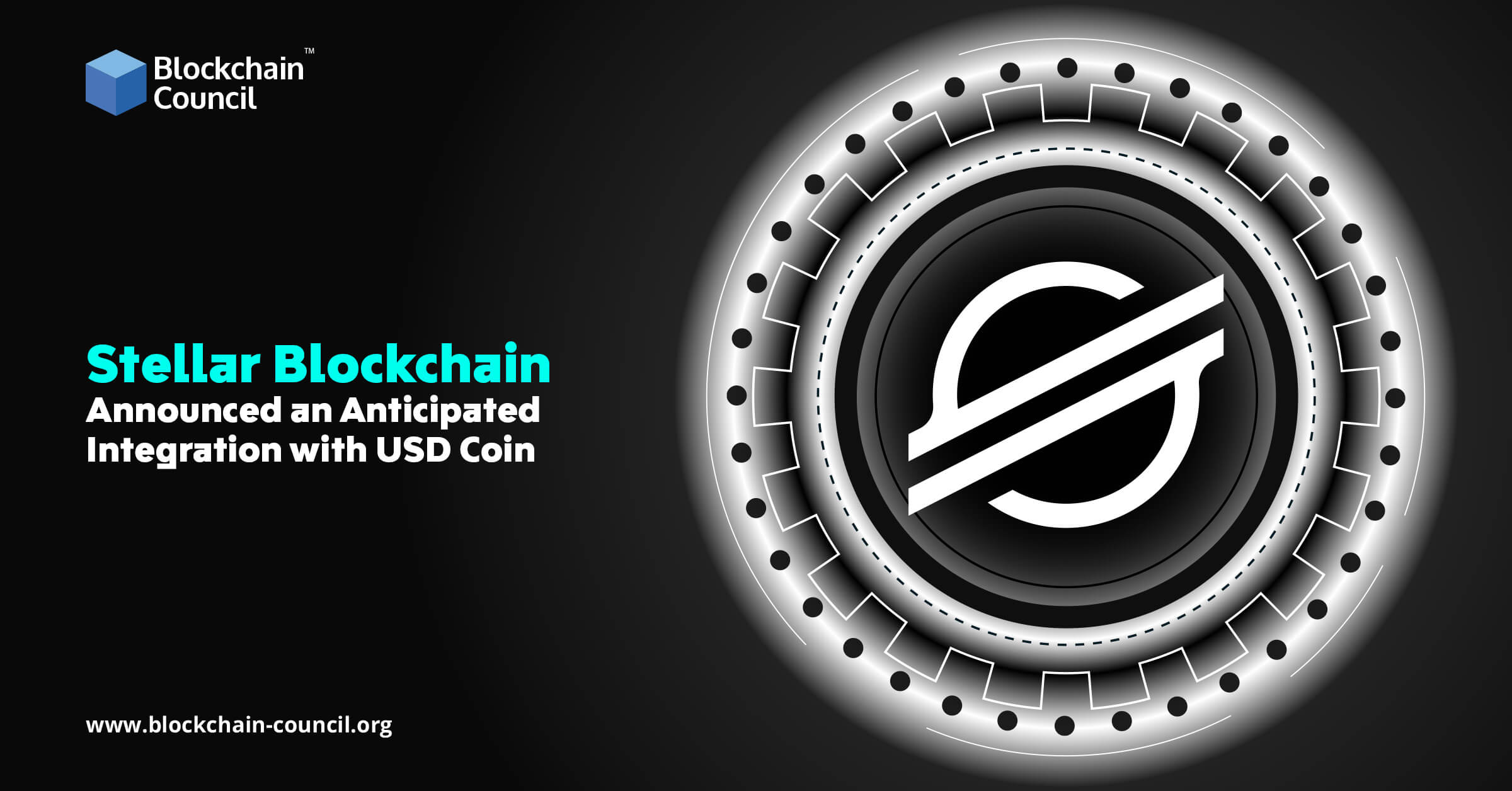 According to the latest announcement, Stellar Blockchain, an open-source, decentralized protocol for digital currency, has anticipated integration with USD Coin (USDC), which means users can transact with the second-largest stablecoin USDC on the Stellar Blockchain.

Initially, an announcement was made by the Centre consortium in the month of October 2020 declaring that USDC will soon be possible on Stellar in Q1 2021.
As the integration with USD Coin is live now, the Stellar Development Foundation assumes that USDC will power a surge of adoption of cross-border payments for the Blockchain.
According to the reports, USDC stablecoin has doubled its total supply to $6 billion, up from $2.7 billion in October 2020.
Stellar is an open-source network utilized to store and transfer money, making it possible to send and trade all forms of digital money.
USDC Integration to Facilitate New Services 
As integration goes live, USDC integration comes with support from Circle's APIs, allowing enterprises to allow payments and execute additional financial operations. The circle is the organization behind the second most famous stablecoin USD Coin.
By obtaining a Circle Account, companies are able to exchange the stablecoin between different blockchains without any additional costs. 
Denelle Dixon, the CEO of the Stellar Development Foundation, believes that the integration of USDC to Stellar Blockchain will allow his team to expand their global reach and bring new avenues for growth and innovation for the developers and enterprises who are developing on the network.
Apart from all this, Stellar can offer an alternative solution for all those who want to transact in USDC. Moreover, last week it was announced that the circle has been placing USDC as a completely regulated digital dollar, with an aim to replace some fiat financial rails in the US.
In the past, Stellar Blockchain has suffered support from important stablecoin providers. This lack of support has made Stellar tougher to fulfill its goal to become a cross-border value settlement layer. With Steller's continuous efforts, Stellar ecosystem companies are now implementing USDC in their products, and it is now available on Stellar's decentralized exchange. However, it is not clear whether other exchanges will support this new asset or not.  
To get instant updates about Blockchain Technology and to learn more about online Blockchain Certifications, check out Blockchain Council.