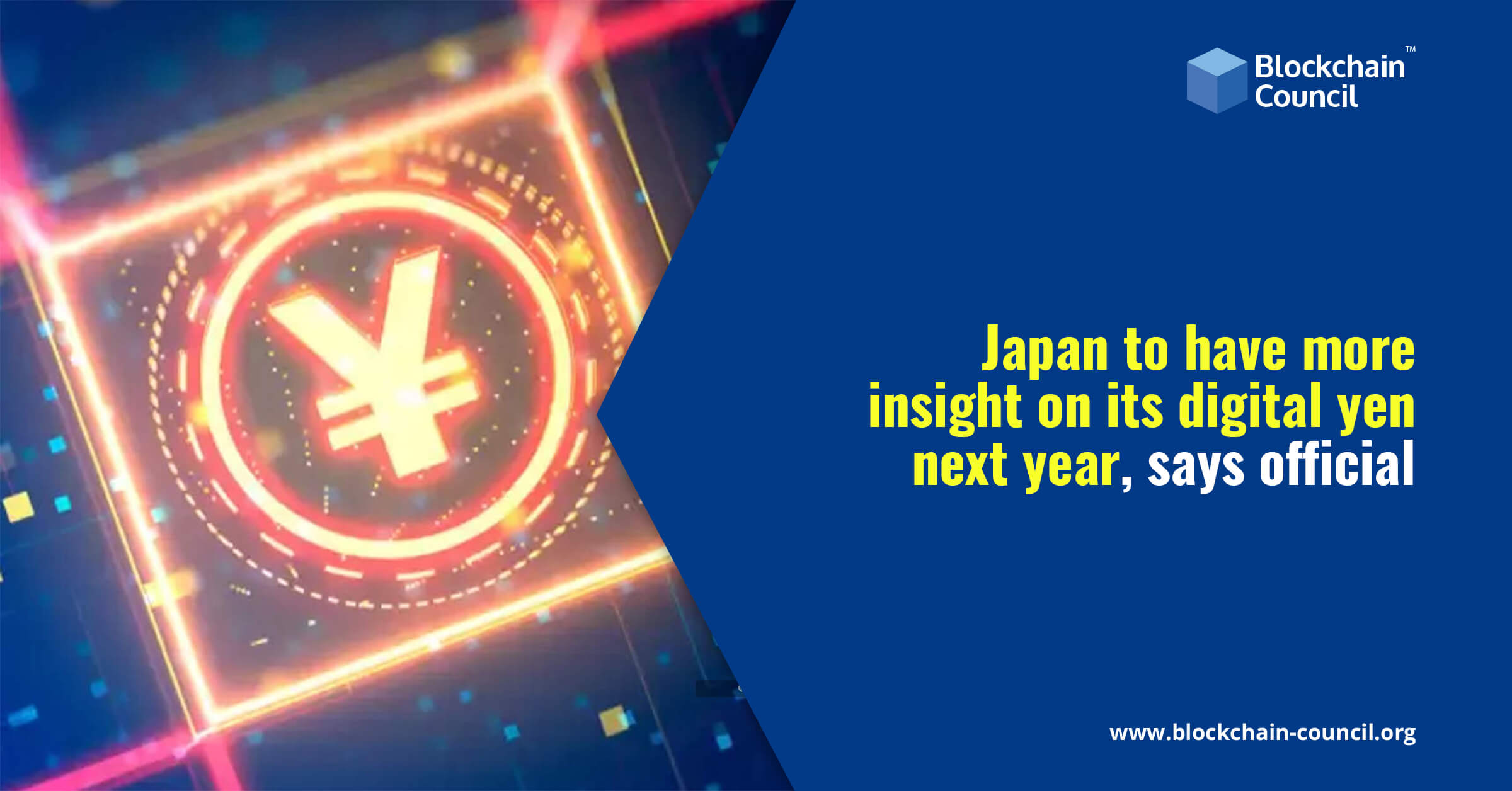 According to the Reuters report, a  lawmaker who is currently overseeing the CBDC plan of the ruling party, has stated that Japan will have a more developed and well defined understanding of how its digital yen would look like late next year.

Previously in the month of April, the Bank of Japan had initiated the first phase of its CBDC experiment, which also stands for Central Bank Digital Currency. They had joined hands with counterparts in order to fend off competition from decentralized and private cryptocurrencies.
The Bank of Japan is now prepared to advance to the second phase of this operation where they want to focus on key functions of a digital yen, such as entities who will be serving as intermediaries between the bank and the deposit holders. In a statement to Reuters, made by the head of the ruling Liberal Democratic Party's committee on digital currencies, Hideki Murai said: "By the end of the coming year, we will have a clearer understanding of what and how Japan's CBDC would look like". He also mentioned that even though there will be no immediate action on issuing a CBDC, discussions on the details of its design can lead to debates regarding its implications on financial institutions. 
Japan has joined hands with the central banks of major countries around the world to explore the possibilities of a national digital currency. "If the Bank of Japan were to issue CBDC, it would impact the financial institutions of Japan on a large scale, including the country's entire settlement system," Murai added further. "CBDC has the potential to completely alter the changes that are taking place in Japan's financial industry." A few other countries who are working with CBDCs include the USA, UK, China, Hong Kong and Canada. Among these countries, China has successfully conducted several pilots involving its digital Yuan and is definitely a forerunner in the CBDC race.