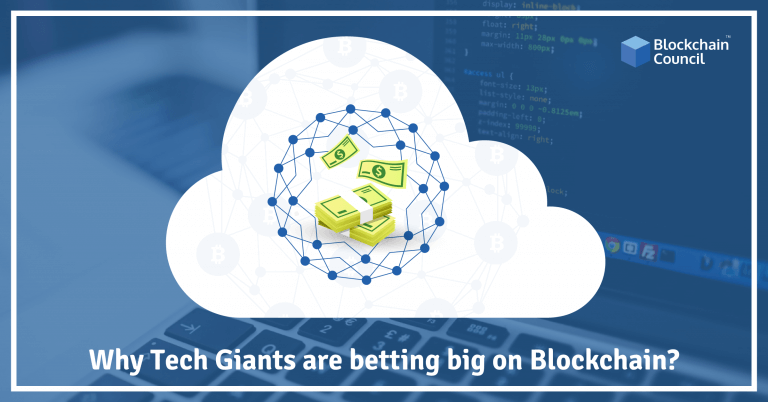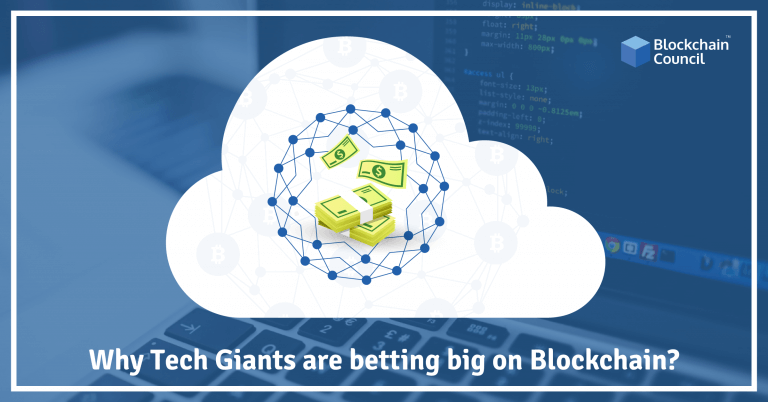 Blockchain Technology has without a doubt created new opportunities for doing business around the world. From reducing friction by cutting regulatory red tape to decreasing costs by eliminating middlemen, blockchains have allowed us to create more fraud-resistant systems for conducting business. Therefore, it should come as no surprise that some of the biggest technology companies in the world are looking at blockchains to solve some of the biggest challenges that they are facing.
International Business Machines (IBM)
IBM has been one of the leading tech giants to invest heavily in the blockchain since its inception and holds 27 blockchain related patents. The patents range from blockchain based payment systems to the use of blockchain technology for logistics. IBM has invested in a $60 million funding round for Digital Asset Holdings (DAH), which is described above as a partner for Google Cloud Services. IBM believes that the transparent and cost-efficient ledger system is capable of creating an immutable record of transactions and storing sensitive data like health records. IBM is known more for its contribution to the development of HyperLedger Fabric, which is similar to an enterprise version of Ethereum. IBM is betting big on attracting the best developers for blockchain technology to its platform before the blockchain mania catches on. IBM recently announced the launch of new blockchain services that run on its big-iron mainframe systems that will allow developers to test and launch applications. By doing so IBM has enabled many clients to incorporate blockchain technology for things like logistics and record keeping. For example, Walmart has built a food safety program around IBM's blockchain platform. The new platform allows for the food to be monitored at every step along the way making it very hard to adulterate the food items. This kind of real-time monitoring allows for planning ahead in the case of delays and to trace and eliminate any source of adulteration in the food items.

Google's Cloud Services
The search engine giant, which has remained one of the biggest investors in blockchain technologies from 2012 to 2017, has formally announced its aspirations to lead the cloud services when it comes to blockchain technology. Google plans to introduce open source integrations for decentralized apps built with the blockchain platforms Hyperledger Fabric and Ethereum in the Google Cloud Product marketplace. To that end, it has partnered with New York-based Digital Asset startup which makes tools to build decentralized blockchain applications. Digital Asset's CEO Blythe Masters said in a recent blog post that their goal is to provide developers with a full stack solution so that they can easily integrate the benefits of blockchain technology in their web apps. The move also gives Google an edge over other cloud services like Amazon Web Services and Microsoft Azure, both of which have a higher market share than Google at the moment. Additionally, Google has also been acquiring and investing in startups with digital ledger expertise to work on its own blockchain related technology. Google holds 9 blockchain patents and recently created an open source tool to explore the Ethereum blockchain in BigQuery, its Big Data Analytics Platform. BigQuery's Online Analytical Processing features help aggregate some of the more complex features of the blockchain dataset and visualize it.
Bank of America
Bank of America has taken a keen interest in cryptocurrency in recent years, as is evident from the number of blockchain related patents that the corporation holds. In fact, Bank of America holds 43 blockchain patents which are the most number of patents for any corporation. It is quite surprising that the most number of blockchain patents are filed by a financial bank as opposed to a tech giant like Google or Facebook. The patents that BoA has filed have nothing to do with running, creating, or managing cryptocurrencies. Instead, Bank of America has zeroed in on applying the blockchain to traditional banking operations such as fraud detection, transaction processing, and person-to-person cash transfers. With these developments, Bank of America could build a blockchain based payments systems and also use blockchain to create transparent ledgers to create more efficient financial transactions for consumers and business
https://www.blockchain-council.org/wp-content/uploads/2018/09/Why-Tech-Giants-are-betting-big-on-Blockchain.png
402
768
Toshendra Kumar Sharma
https://blockchain-council.org/wp-content/uploads/2022/02/Logo-500x96-1.png
Toshendra Kumar Sharma
2018-11-15 21:37:55
2018-11-15 21:54:28
Why Tech Giants Are Betting Big on Blockchain?