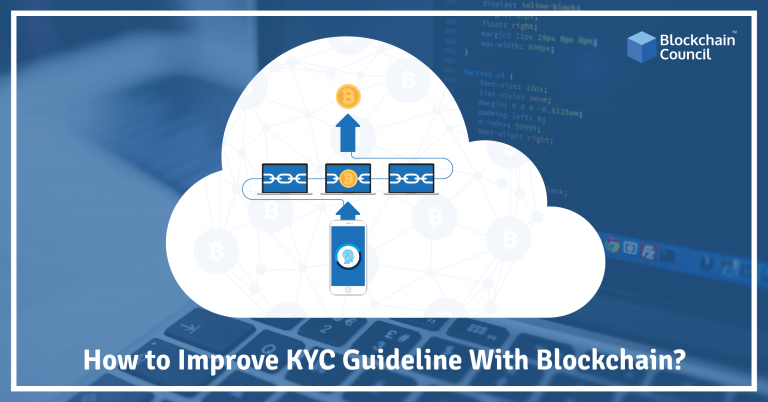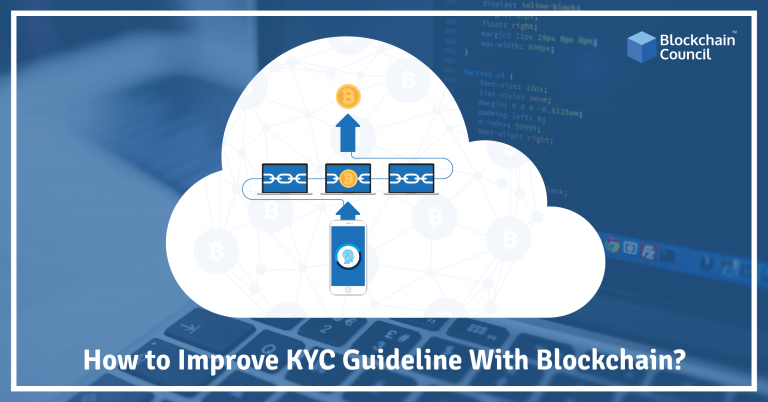 KYC or Know Your Customer is a popular term that you would often hear in your day-to-day life. Financial institutions are emphasizing on completing KYC to have authentic data of their customers. This is not only to keep the data of the customers but also ensures the bank about the authenticity of the customers. KYC is also a great way to analyze the financial credibility of the customer. It is because of this reason that banks are emphasizing on using Blockchain technology. With the intervention of Blockchain technology in KYC, the banks will have an improved system of work and a transparent platform where all the information of the customer will be safe.

Bank's perspective On Identity Management
Identity management is the biggest task for banking and financial institutions. KYC is a document which has all the information about the customer. Every financial institution before opening an account or sanctioning a loan or offering any other financial service has the provision of KYC which involves submission of ID proof, address proof, income proof, and other details. In simple words, KYC is a complete documentation of all the details of the customer.
Despite being an important document, the KYC has certain problem areas, which are as follows:
The entire process of maintaining the KYC is tedious
There is a high chance of duplication of data
Risk of error which can negatively impact the customer's experience
With the development of Blockchain technology, we have seen some great transformation in the banking industry. Blockchain technology that was earlier known to provide a platform for cryptocurrency exchange has now become the cornerstone for various other business operations, but here we will be focussing on the integration of Blockchain with KYC.
Is Blockchain Really The Solution?
Blockchain or distributed ledger technology is known for its multi-faceted applications. Once forming the underlying platform for cryptocurrency exchange, this technology is now omnipresent. Irrespective of the business niches, you will find companies making use of this technology.
Key Features Of Blockchain
To understand why companies are eyeing at Blockchain, it is essential to understand, what this technology has to offer. The following features of Blockchain make it an inevitable technology of the present and the future:
Decentralization– One of the main features of Blockchain that even the financial institutions find useful is decentralization. It means that the data is distributed and is not stored on a single server. This makes information more accessible. Decentralization can be of great use for banking and financial institutions.
 Data Security- Another feature of Blockchain which can be useful for KYC is data security. Since every information in the DLT is encrypted cryptographically, it becomes easier for customers to trust the financial institutions with the security of their personal data and information.
Traceability– Access to information is required by all the banking institutions. But with the conventional system, this work is tough and also consumes a lot of time, however, with the intervention of Blockchain technology, we can ensure that the data is safe and is easily traceable when required. Blockchain allows storage of data chronologically, thus ensuring that every information is easily traceable when needed. Moreover, no one can tamper or alter this data, thus ensuring data authenticity.
All these three features can prove useful for the banking and financial systems. They make sure that the data is safe and easily available. Moreover, decentralization ensures that the data is never lost. Thus, making Blockchain the most lucrative technology.
The work in this direction has already kick-started, KPMG in Singapore and Bluzelle Networks along with OCBC,  HSBC, and Mitsubishi UFJ Financial Group, are developing proof-of-concept KYC platform based on Blockchain. The project has already cleared the Monetary Authority of Singapore's test scenarios. Apart from data security, Blockchain intervention can also help in saving 25-50% of cost by reducing duplication.
With Blockchain becoming part of mainstream operations of the banking system, we can expect the system to become more efficient and result-oriented.
Concluding Thoughts
Blockchain KYC intervention is definitely the right move. However, the company needs to work on KYC data quality, customer permission, market competition and due diligence to make this technology work as per the demand of the industry. Blockchain has the potential to transform the banking industry in the fields like KYC, data security, data accessibility transparency and much more.
https://www.blockchain-council.org/wp-content/uploads/2019/04/How-to-Improve-KYC-Guideline-With-Blockchain.png
402
768
Toshendra Kumar Sharma
https://blockchain-council.org/wp-content/uploads/2022/02/Logo-500x96-1.png
Toshendra Kumar Sharma
2019-04-04 00:00:23
2019-04-04 11:51:10
How To Improve KYC Guideline With Blockchain?