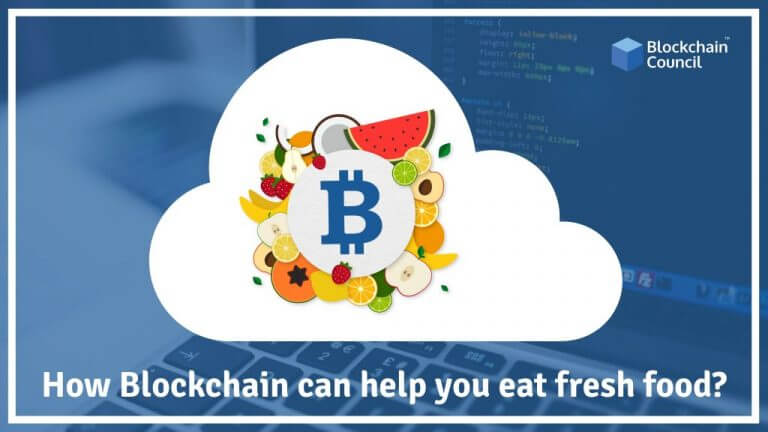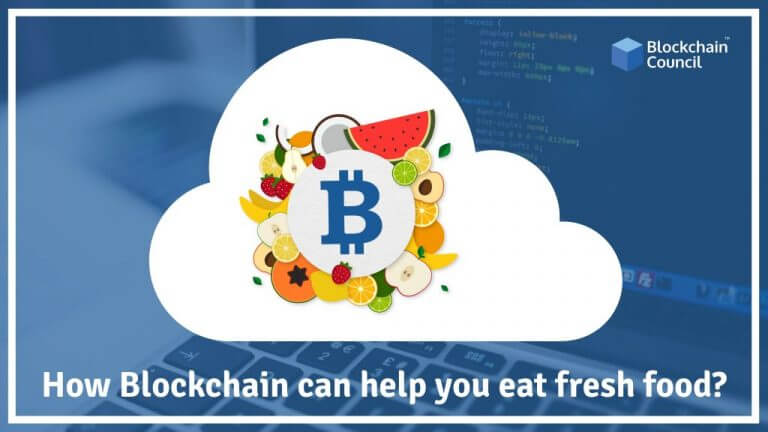 We earn money to eat healthy food and live a healthier life. It would not be wrong to claim that many of us are now shifting our focus towards organic food and are investing huge money in it. But, the question that arises here is how sure you are that you are getting quality food. Whether the food is organic? Whether the coffee you are sipping right now, is free of deterioration? Well, these are some of the common question faced by us. Although, the food tests prove that a particular food is unadulterated and it doesn't contain any harmful substance but, there is no guarantee for the same. Technology has emerged as a popular way to get to the roots of things. So, why not food. Well, here we will be focusing on how Blockchain can help us in eating fresh food.
Blockchain and Food:
One of the most significant revolutions of 2017 was Blockchain and it continues to garner the attention of many. None of the industry is left untouched with its mirage effect. Let's understand how is it related to food business and what are its use cases.

To sum in simple words, Blockchain is a distributed ledger which is decentralized, and the data in the same is visible to the people in the network. Despite its initial association with Bitcoin and transactions of cryptocurrencies, its multiple features have made it applicable in various other fields.
Latest Buzz on Blockchain and Food industry-
The latest buzz about the application of Blockchain in food industry came last year in August 2017. Last year many big food conglomerates came together with IBM to explore the application of Blockchain in food supply chain. Some of the prominent names include Walmart, Kroger, Nestle, Golden State Food, Unilever, etc. The companies are looking forward to preventing 48 million annual foodborne illness in the US.
The problem area-
The global Food chain brings together many people on one platform: the farmers, warehousing, food distributors and grocery stores. With so many parties working together and food passing via each of them involves keeping records. It is either in the excel format or via email and in some places people are still relying on papers. It can result in loss of data or data misrepresentation. Moreover, when you buy such food, then the brand mentioned on the sticker might have no clue from where the product is coming. With food, even the slightest of mistake can result in huge damage. Did you know, as per CDC, the tainted food has produced in 48 million foodborne diseases in the US?  Thus, there needs to be a system in place which can ensure that the food is safe.
In case of unclear book-keeping, the contamination cases might take weeks to get an idea about the source of infection. Here is an example: In 2006, three people died, and around 200 people fell ill because of spinach they consumed. It contained E-.Coli. Since the FDA was not sure about the source of contamination, it alerted Americans not to consume fresh spinach. It resulted in the loss of $74 million to the spinach industry.
How can Blockchain be helpful to the food industry?
The Blockchain is a public and decentralized ledger. It proceeds single and compiled source of data which creates a clear audit trail and thus ensures consistency across the parties.
Blockchain can be helpful to the food companies. They can attach IoT tags to the shipments. Each shipment will have a UID or Unique Identification Code. These IDs will be attached to product's origins, processing data, storage temperatures, expiry dates and other information.
When food passes through the supply chain, the employees can check the food using the ID number. The Blockchain will help in tracking the food over time across checkpoints.
Another benefit of Blockchain is that the employees can check the information in real-time. All they need to do is enter the ID number and see the real-time data of any product, and at the same time, they can check the history as well.
Walmart is a great example. It is using Blockchain to ensure food safety. Despite being a new technology, Blockchain holds a promising future. Its application in the food industry is still at a nascent stage, but we have seen positive inclination towards the same.
https://www.blockchain-council.org/wp-content/uploads/2018/01/How-Blockchain-can-help-you-eat-fresh-food-1024x576.jpg
432
768
Toshendra Kumar Sharma
https://blockchain-council.org/wp-content/uploads/2022/02/Logo-500x96-1.png
Toshendra Kumar Sharma
2018-01-10 17:43:03
2018-02-12 13:11:07
How can Blockchain help you in eating fresh food?