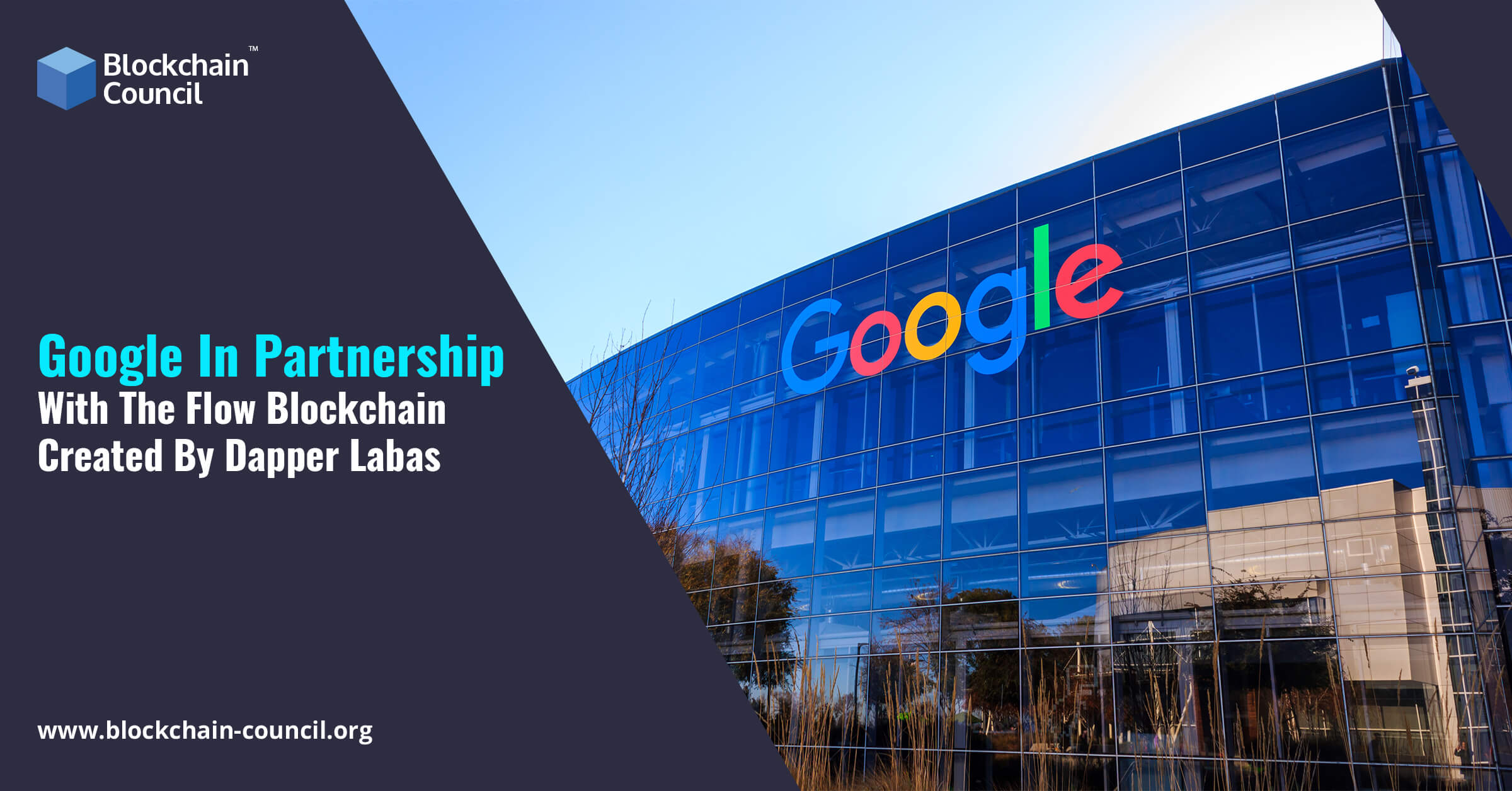 Google, the global tech giant, is not necessarily famous for being a formidable player when it comes to the new generation of Web 3.0 applications. Still, very recently, the company has undertaken some developments which can possibly alter this idea about the largest tech company in the world. The tech giant has made a recent announcement where they spoke of their newly formed partnership with the Dapper Labs, which is famous for being the creator of the Flow and the Top Shot Blockchain.

This partnership will enable Google to assist Dapper Labs by helping them to scale up the Flow Blockchain in the coming years. 
Google and Flow: Let us look at the numbers 
This recent partnership between Google and Dapper Labs will eventually lead to the globally popular Google Cloud being secured safely on the Flow Blockchain network. This, in turn, will result in supercharging abilities in order to establish a connection with app developers and consumers all over the world. This partnership has been established as a multi-year deal that has been discussed in detail initially through a press release by Forbes. The objective behind this partnership is to establish Google Cloud as a necessary network operator that will enable Dapper Labs to scale up the entire Flow Blockchain through using the outstanding Google Cloud Platform.
Dapper Labs on the other hand, has established itself as one of the major players across the global market of Non Fungible Tokens or NFTs, and their creation, the Flow Blockchain, is already empowering the products such as Crypto Kitties and Top Shot, which have been designed by Dapper Labs itself. This innovative partnership has been forged at a time when the global market for NFTs is witnessing a boom, especially after a month of absolute blast in August and a relatively moderate phase in September, across the broader global NFT market.
Roham Gharegozlou, who is the Chief Executive Officer of the popular Dapper Labs, stated that the partnership with Google had covered some of the serious milestones that the FLow Network has achieved ever since it was launched back a year ago. According to him, the FLow Blockchain, as of now, has its hands full with more than 3000 devs in building, and it is at this time that Google has stepped up to scale up its operations in a rapid form.
Finishing thoughts: Are you interested in developing your own Blockchain based applications and changing the world?
Learning Blockchain, Smart Contracts and NFTs are easy now, all thanks to reputed online courses and training sessions from Blockchain Council, which is one such organization that offers amazing and effective online training and certification programs to aspiring trainees to render them desired competencies so that they have a successful career in the Blockchain space. Keeping the rising demands of blockchain professionals in mind, Blockchain Council certifications are diversified to meet each aspirant's discrete needs. They have a host of training and courses on Blockchain systems, NFTs and Smart Contracts that provide world-class knowledge and support.
To get instant updates about Blockchain Technology and to learn more about online Blockchain Certifications, check out Blockchain Council.