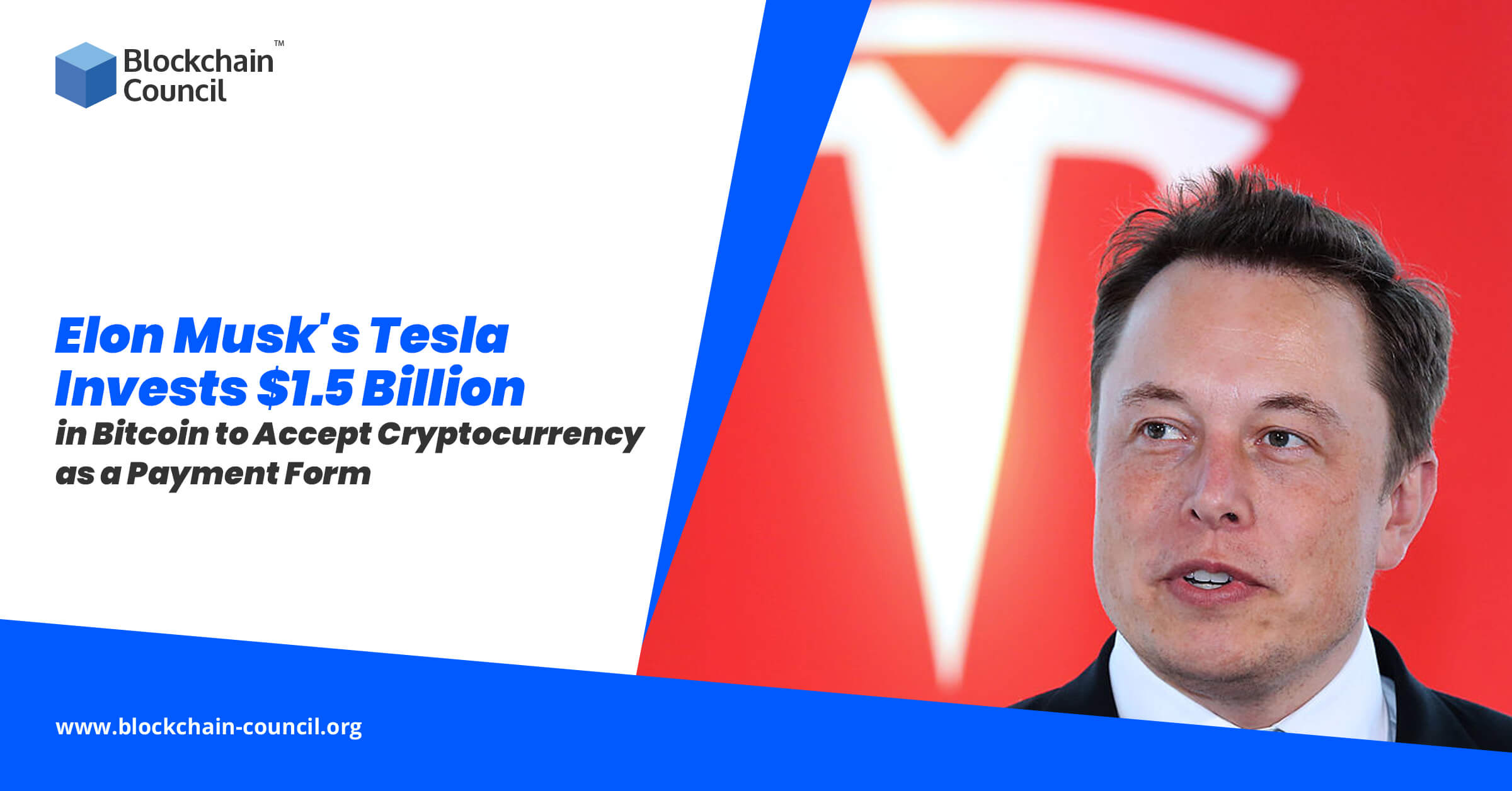 According to the latest announcement, San Francisco, Tech billionaire Elon Musk's electric vehicle company Tesla has invested $1.5 billion in Bitcoin and is expected to begin accepting the digital token for its cars and other products.
The announcement arrives amid renewed interest shown by Elon Musk in Bitcoin and requests from Tesla buyers to accept Bitcoin to buy the cars. Following the announcement that Tesla has invested such a huge amount, Bitcoin has soared by 21%, hitting $47,000.
Elon Musk's Investment Appears to be Durable Rally 
As a part of the announcement, in a regulatory filing, Tesla said the decision was part of its broad investment policy as a company and was aimed at expanding and maximizing its returns on cash.
Antoni Trenchev, a managing partner and co-founder of Nexo in London, expressed his views regarding this huge investment. He believes that Tesla has now paved the way. Trenchev is expecting that by the end of 2022, at least 10% of S&P 500 companies will be invested in Bitcoin. 
Eric Turner, a vice president of market intelligence at cryptocurrency research and data firm Messari, also expects that there will be an acceleration of several companies looking to allocate to Bitcoin.
Analysts also believe that the move by one of the world's best-known companies will prove to be a game-changer for Bitcoin.
Bitcoin has Drawn Support From Major Financial Institutions
Apart from tech billionaire Elon Musk's electric vehicle company Tesla, Musk has also been sending tweets in support of Dogecoin over the past week, leading to a surge in the cryptocurrency's value.
Several other companies and financial institutions have made similar investments in Bitcoin cryptocurrency. 
MicroStrategy Inc. has spent around $1.1 billion on the token. Square Inc. also announced that it converted around $50 million of its total assets as of the second quarter of 2020 into the token. Blackrock, the world's biggest money manager, has also recently changed a handful of investment charges to allow some of its funds to invest in the currency.
To get instant updates about Blockchain Technology and to learn more about online Blockchain Certifications, check out Blockchain Council.