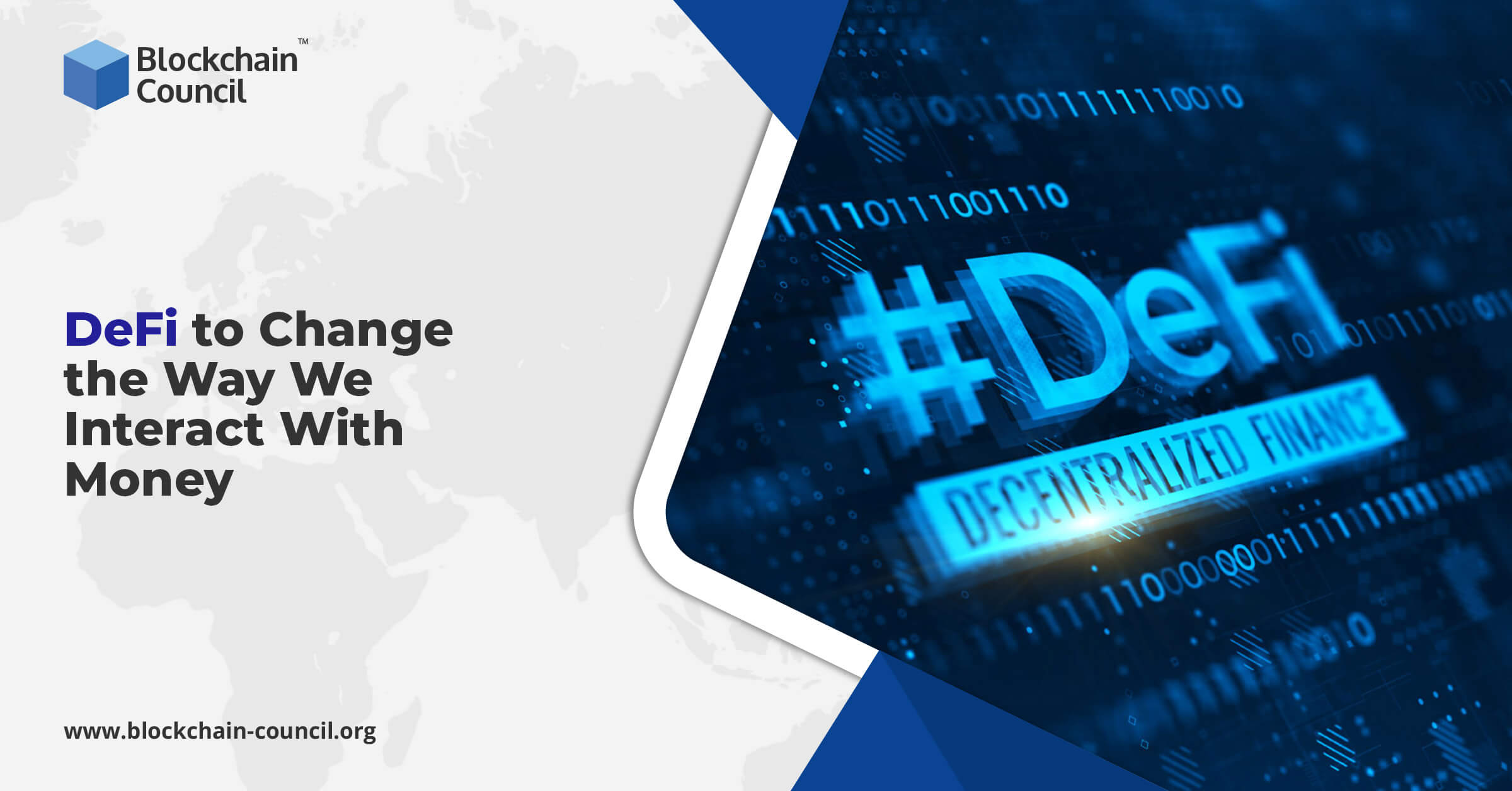 Wondering why DeFi is gaining a lot of attention? What are the loopholes in the existing financial systems? What DeFi has to offer to the world? Well, we have got you covered.

Table of Contents 
Loopholes in Traditional Finance Systems

Major Reasons that Caused the Emergence of Decentralized Finance

DeFi to Bring Infinite Opportunities

Concluding Lines 
Loopholes in Traditional Finance System 
Traditional finance institutions such as banks have always been a backbone for millions of users. But the financial crisis and the emergence of the coronavirus pandemic in 2019, although entirely different, have produced market volatility and allowed new technologies to improve.
Due to the financial downturn, people have started doubting traditional financial systems such as bank institutions. At present, more than half the world's population are seeking alternative solutions such as decentralized finance to the financial structures. There are several reasons why people are switching to such alternative solutions. The economic disorder caused by the Coronavirus outbreak is one of the significant reasons that highlight the significance of serving people who are unable to avail banking services. The other loophole existing in the current finance system is that people do not have enough money to meet minimum balance requirements, while some unbanked do not trust banks due to privacy issues. The other reasons include, bank account fees are so high and unpredictable, and they do not offer the required products and services.
Interested in learning DeFi's underlying technology, Blockchain? We are here to assist you to become a Certified Blockchain Developer/Expert!
Major Reasons that Caused the Emergence of Decentralized Finance
Decentralized finance has been under the limelight since last year. Moreover, since the origin of Ethereum Blockchain, there have been various projects that focus on replacing the centralized financial system with smart contracts. 
DeFi is a concept that describes financial services built on top of Ethereum with an intention to replace the existing centralized financial system. 
Uncertain times like the 2008 recession and the recent 2019 COVID-19 pandemic are one of the prime reasons why people are looking for alternative financial systems. From the past few months, there has been an unexpected rise in the unemployment rate due to pandemic, and with anxiety, entrepreneurs and users are looking to banks and credit unions for their financial help and access to government support on how to deal with the ongoing crises. But financial institutions are failing due to poor leadership and delayed reactions. 
Such circumstances have forced people to switch to a cashless economy, as DeFi has the ability to provide the population access to financial services. 
Interested to learn more about Ethereum and become a Certified Ethereum Expert? You are just a click away!
DeFi to Bring Infinite Opportunities
The growth of DeFi space has been explosive. DeFi Pulse reports that the value locked has increased by 1500% to $8bn. The major advantage that decentralized finance offers is that it removes the need to trust centralized parties. Thus, by eliminating the third-party involvement and automating roles, it provides lower costs and higher degrees of security and privacy. Moreover, these projects are unlocking inefficiencies by increasing financial inclusion, improving liquidity, and reducing costs.
But for all this to happen, it requires decentralized governance. This is because, without decentralized governance, DeFi is unable to solve the challenges faced by traditional finance systems. According to DeFi Pulse, deposits by cryptocurrency enthusiasts have expanded to more than $10 billion from $2 billion since July.
Let's have a closer look at the benefits of DeFi protocols.
The foremost benefit is that it enables cheaper cross border payments. Compared to existing rates, DeFi services have the ability to provide cheaper global remittance payments.

Such protocols provide financial services, including lending and borrowing, to the unbanked population as around 1.7 billion of the population have been denied access to traditional banks.

Unlike centralized systems that are vulnerable to data breaching and malicious attacks, with DeFi, there will not be a centralized single source of failure. And since there is no single authority to operate, these protocols cannot be shut off by any centralized authority.

The best is that anyone can use DeFi services. All you have to do is to understand its basic fundamentals.
Concluding Lines 
DeFi is more than a short-term trend, and it basically enhances our existing financial system.
Hope you have gained enough knowledge about how DeFi differs from traditional financial systems and how it can change the way we interact with money. 
So, when are you switching to decentralized finance? Which is more comfortable: Traditional Finance or Decentralized Finance? What's your take on this? Let us know in the comment section.
To get instant updates about Blockchain Technology and to learn more about online Blockchain Certifications, check out Blockchain Council.