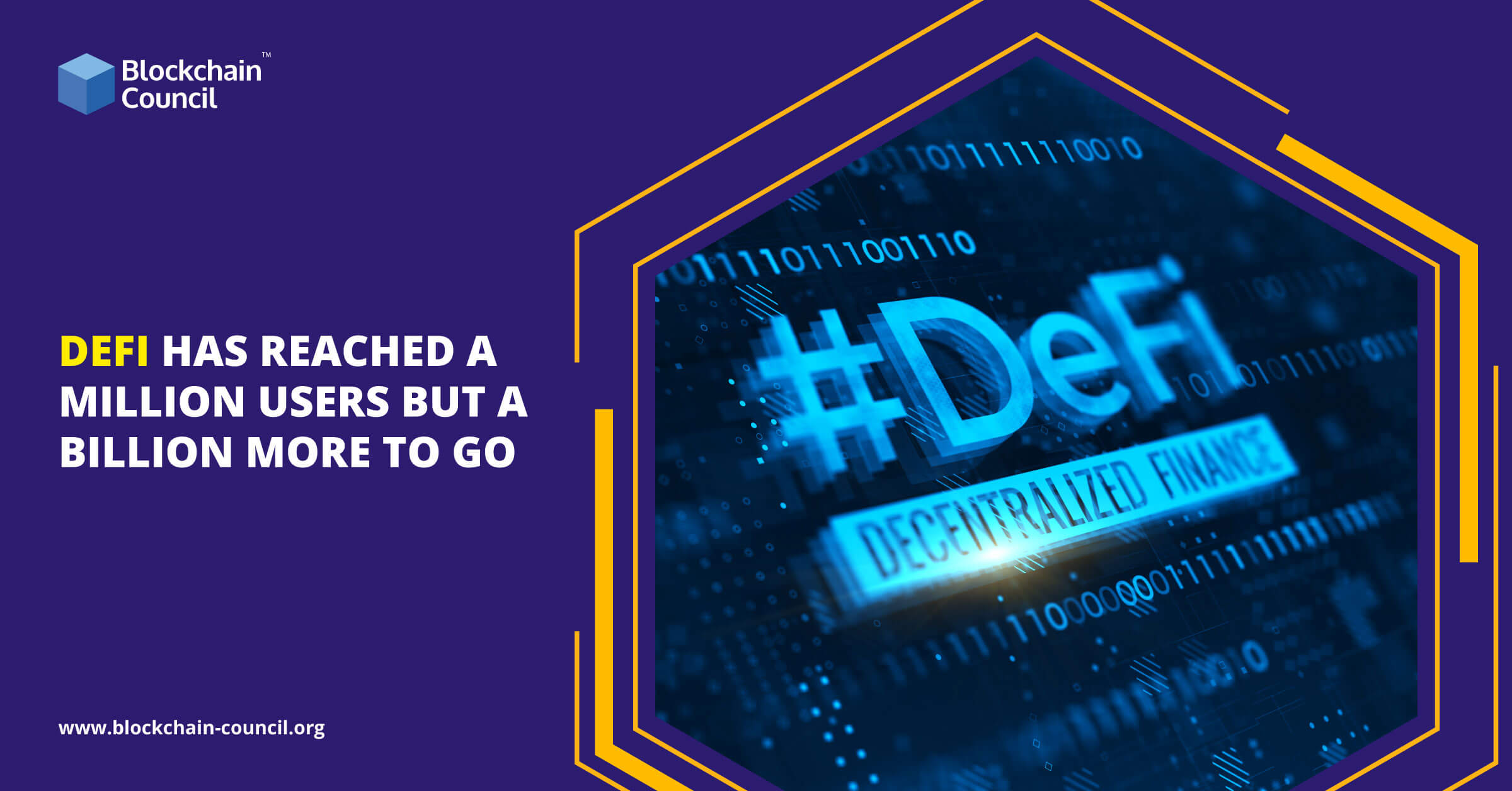 As more and more people are entering into the DeFi ecosystem, a report recently claims that DeFi has reached a million users. However, if we talk about DeFi coming on the same level as traditional finance, it seems that it will have to cover a billion miles for its widespread success.

Dune Analytics reported last weekend that the DeFi ecosystem had reached over 1 million unique Ethereum addresses as participants, which is a more than tenfold increase since Dec. 6, 2019. Although the growth has been positive and undeniable, the emerging financial vertical indeed has a long road to travel for further milestones.
Reality Seems Different: The Number of Unique Users are Just 10-15% 
The report that suggests that DeFi has crossed over a million users has been compiled by aggregating the total number of addresses that have ever utilized Uniswap, Compound, and Aave as DeFi protocols. It was noted that their calculations represent "users" as "unique addresses." 
The number crossing one million may seem to explode, but in reality, it's not. This is because of the fact that several users use multiple addresses to protect their privacy while transacting on Ethereum's network, which implies that the actual participants are comparatively lower.
How will DeFi Reach a Million Users and Beyond in Reality?
For DeFi to actually cross millions of users, it is essential to encourage users to participate in governance and its infrastructure-layer elements.
Brian Flynn, the co-founder of a startup, Rabbithole, believes that the majority of the users know how to trade tokens but are unaware of how these protocols work.
In his words, "We need users going further down the rabbit hole and moving from speculators to participants in an open economy, which will help in real adoption."
He further informed that Rabbithole has many upcoming campaigns planned with DeFi platforms to encourage richer protocol participation from users in exchange for governance tokens. 
Moreover, Patrick Rawson, a co-founder at DAO engineering, believes that if DeFi really wishes to bank the unbanked and targets for its mass adoption, they might have to study new outreach strategies and empower users to seek their desired results.
Flynn agrees that concentrating on profits above all might be a limiting way to preach the gospel of DeFi. According to him, we need to stop focusing on price and start concentrating more on crypto networks and decentralization.
To get instant updates about Blockchain Technology and to learn more about online Blockchain Certifications, check out Blockchain Council.