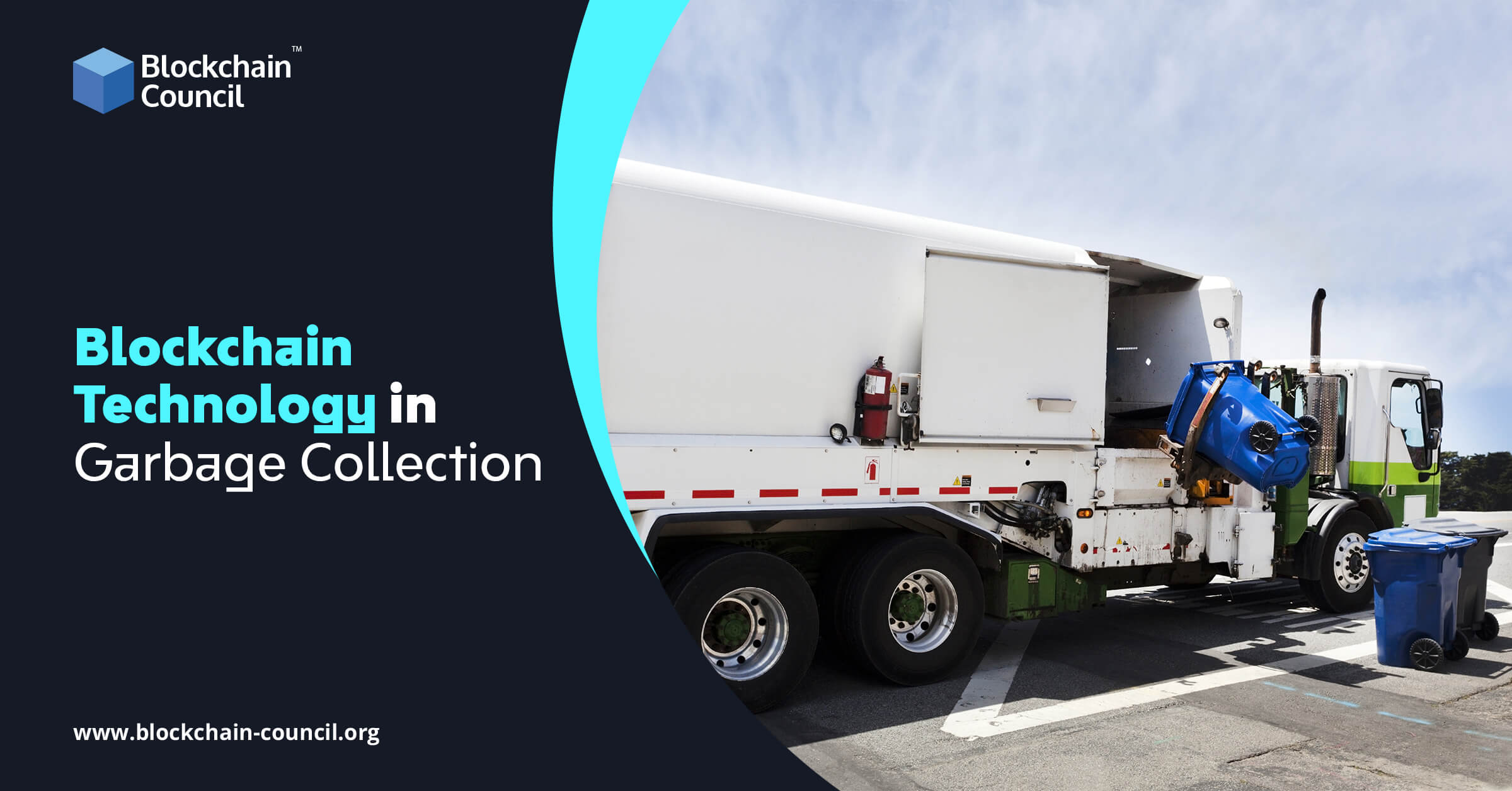 Wondering if Blockchain can help in improving waste management? You have landed on the right page. This article talks about how Blockchain can tackle waste management and enlists some initiatives taken worldwide to deal with garbage collection.

Table of Contents 
A Glimpse of Blockchain Technology 

How Crypto and Blockchain Improve Waste Collection

Blockchain Has Already Entered Garbage Collection: Here is How

Concluding Lines
A Glimpse of Blockchain Technology 
In most simple words, Blockchain is a decentralized peer-to-peer ledger that maintains a complete copy of transactional records in a transparent and immutable manner. Instead of relying on a third-party intermediary or any centralized authority, it ensures complete decentralization. 
There are various exciting features of this technology, but among them, immutability is unquestionably one of its key characteristics.
Although many people still relate Blockchain with cryptocurrency, today, the technology has its footprints in almost all industries, including supply chain, healthcare, logistics, finance, and with the continuous advancements in technology, garbage collection is no more an exception.  
Implementing Blockchain in waste management can enable governments to track and monitor waste right from its generation(source) to its disposal(destination), bringing a greener environment. 
Are you looking for Blockchain Certifications to take your career to new heights? Your search ends here!
How Crypto and Blockchain Improve Waste Collection
Every day, the planet drowns under an ever-increasing amount of garbage, wreaking havoc on human health, the economy, and the atmosphere. Systematic and effective waste disposal has emerged as a major concern in several countries, including developing nations. The reason for this vast waste management is due to the increased pace of urbanization and accelerated rate of population.
Since the waste management process involves various steps such as segregation, transportation, recycling, disposal, tracking, and monitoring, such complicated processes are nearly hard even for government institutions. But such a process can be streamlined by having a single platform to track all waste management activities right from their origin to their disposal. 
Let's delve deeper and explore how Blockchain can help in tackling waste management.
Prevents Fraud and Manipulation 
The present disposal of waste management is unfair, lacks transparency and proper documentation. What happens is when contractors dispose of the waste material, they submit a waste plan report to the municipality office for receiving the payment, which is based on the quantity of waste they are collecting and presenting. There is no proper channel that can check the submitted, and hence these reports are easily manipulated, leading to payment frauds at a large scale. 
Blockchain can eradicate this fraud by offering a single decentralized P2P platform where the whole process can be traced and cross-checked. 
Streamlining Documents
In traditional documentations, there are always the possibilities of loss of information. But having information on distributed ledger eradicates such problems as information is stored in an immutable and transparent manner, like forever. Moreover, technology permits a massive ledger of data to be accessed securely by various stakeholders.
Want to know how Blockchain works and what are its use-cases? Get started with Blockchain Council and become a Certified Blockchain Expert now!
Blockchain Has Already Entered Garbage Collection: Here is How
Seeing the potential benefits of Blockchain, various players have entered this space to tackle waste management. Ivan Zubilewicz, an entrepreneur from Campo Viera in northeastern Argentina, has developed a cryptocurrency that he hopes would improve and enhance local waste management.
Although the regulatory framework for cryptocurrency hasn't developed in Argentina yet, Viera will soon be utilizing JellyCoin (in a limited capacity) in order to deal efficiently with waste collection. 
Another similar community-driven approach is carried out by a nonprofit group called CITAG which stands for Citizen Involved & Technology-Assisted Governance) in Bengaluru city, India. According to Shobha Ananda Reddy, who is CITAG's secretary and an environmental scientist, her municipal government, Bruhat Bengaluru Mahanagara Palike, has a Blockchain-based app to manage waste management. For now, CITAG's Blockchain is in a development phase, but Reddy believes that if successfully implemented, data tampering would become a non-factor, and the record of citizen complaint filings and collector-marked pickups would be more precise. In addition, it will also include feedback to higher-ups on who is doing well and who is not.
RecycleGO, based in New York City, is another Blockchain-driven waste management project that aims to integrate software and technology into recycling. CEO Stan Chen believes that the world needs extensive scalable solutions for tracking in terms of attaching data to human activity to provide social impact behavior to be monitored, measured, and credited. 
Concluding Lines 
This has brought us to the end of our discussion. There is no doubt regarding whether Blockchain can revamp the entire waste management industry or not. By maintaining accountability in waste management by placing producers, customers, and waste management workers into a network together, Technology can give a new definition to the environment.
Not only Blockchain, but, Blockchain coupled with IoT sensors can help in tracking how much waste has been collected, how much can be recycled, how much is hazardous and non-biodegradable, and everything, bringing a cleaner and greener environment for one and all. 
To get instant updates about Blockchain Technology and to learn more about online Blockchain Certifications, check out Blockchain Council.