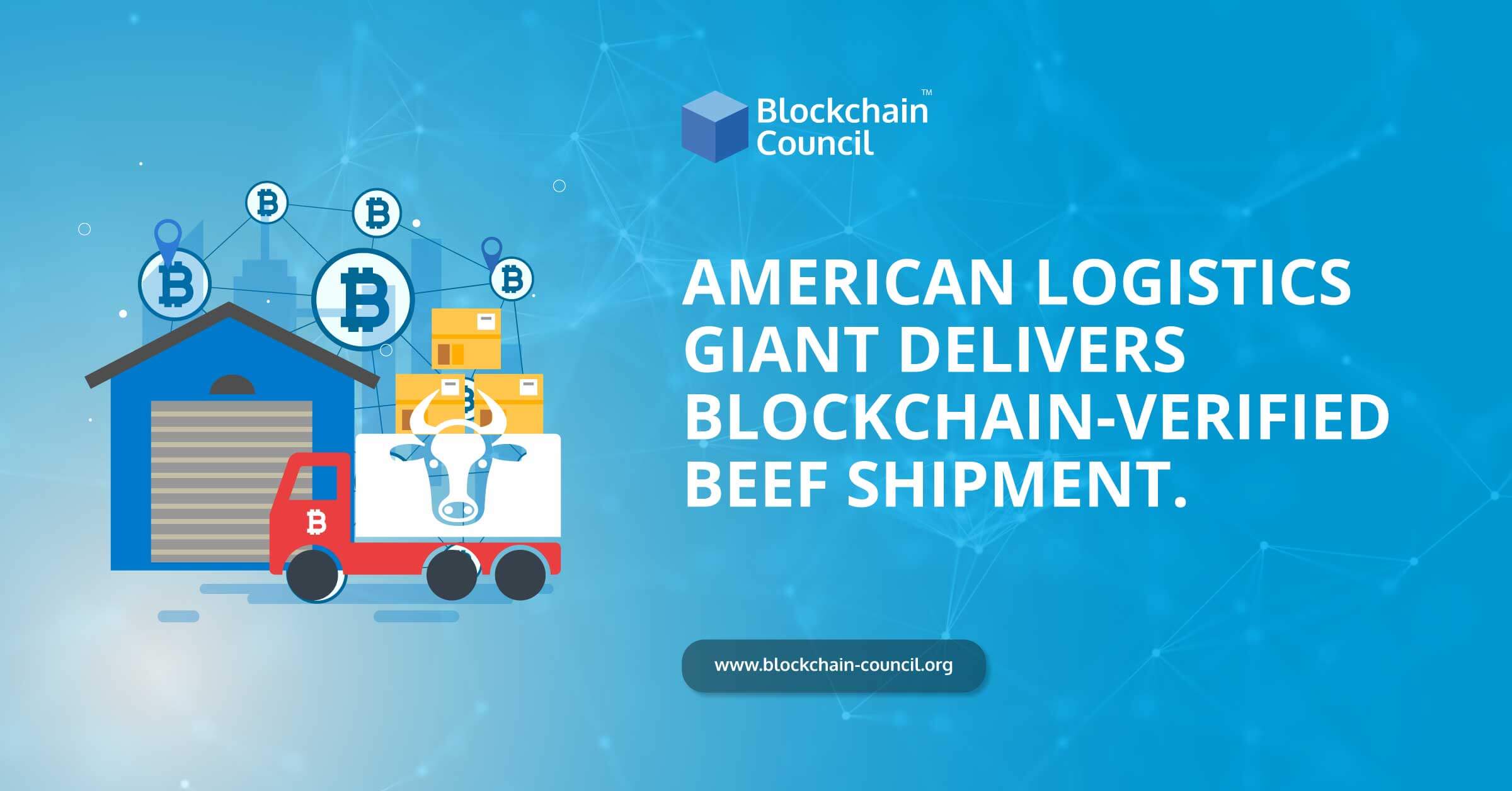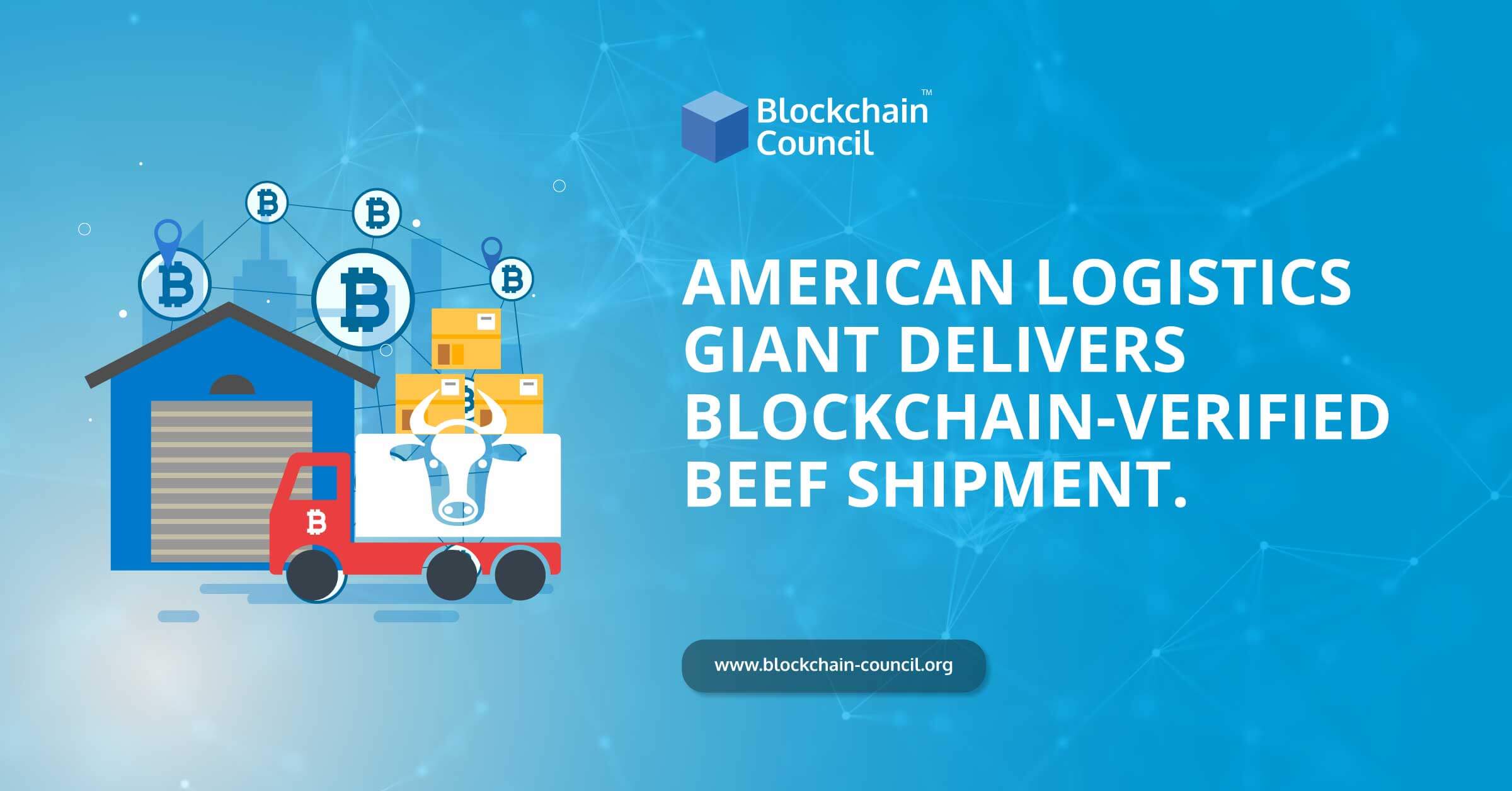 UPS is one of the world's largest package delivery companies that has successfully launched a blockchain-verified beef shipment from Kansas, United States to Japan. UPS, founded as a messenger company in the U.S. in the year 1907, has now grown to become a multi-billion-dollar corporation. Its main focus is on enabling commerce across the globe. It is a leading global provider of logistics services and specialized transportation. They manage the flow of goods, information, and funds every day in more than two hundred territories and countries worldwide.
UPS has now partnered with HerdX, the agricultural technology company, for incorporating its packaging technology into a blockchain network for tracing the journey of beef from Kansas to Japan, as announced by the firm.

In the past decade, the market has rapidly shifted as more and data-driven customers are demanding to know all about the food they are buying from stores and hotels. HerdX is the third-party provider that has a unique open-source platform works with each and every participant along the supply chain and for supplying provenance data to end consumers. Through this creation of this blockchain partner network, HerdX has been able to prove that the journey and origins of lamb and beef meat products are of higher quality and are of an authentic nature.
As stated by Ron Hicks, Founder and CEO of HerdX, "UPS Logistics and Freight services more than 220 countries and territories worldwide, making it a perfect fit for HerdX. Our official international logistics partnership gives HerdX unprecedented scaling power, which in turn provides incredible expansion opportunities for American cattle producers. At the same time, we are thrilled to receive the support from the U.S. Embassy in Tokyo, following the U.S. and Japan trade deal that was recently signed in New York in September of this year, expanding both United States and Japan market access to more farm, industrial, and digital products. The timing couldn't be more perfect to work together with both UPS and Japan companies to grow bilateral trade opportunities."
UPS announced that the jointly-delivered shipment involved a blockchain partner network that was developed by HerdX. In the meanwhile, UPS also provided its visibility tool that integrates with the blockchain technology of HerdX and records live updates and registers details throughout the journey of the beef shipments.
Romaine Seguin, UPS President of Global Freight Forwarding, commented, "We're committed to upholding HerdX's industry-leading quality assurance and traceability standards for all customers eyeing international growth moving forward."
HerdX provides data solutions and agricultural technology that is designed to deliver verified product data to retailers and track and manage herd animals. Their livestock tracking system uses specialized water troughs, smart tags, and readers to generate data that enhance animal health and create operational efficiencies while reducing the need for unnecessary antibiotics. The data tracking program of the company aids in verifying data through the entire supply chain to deliver traceable, clean meat to customers at grocery stores and restaurants.
The pilot of the blockchain platform was announced at a special dinner event in Tokyo, and the pilot was supported by the United States Embassy in Japan. According to reports, the steak left Kansas on 4 November and later arrived at a steakhouse in Tokyo where Japanese officials and members of the U.S Embassy scanned QR codes to access data about the food's journey.
To get instant updates about blockchain, check out Blockchain Council.
https://www.blockchain-council.org/wp-content/uploads/2019/11/American-Logistics-Giant-Delivers-Blockchain-Verified-Beef-Shipment.jpg
1256
2400
Toshendra Kumar Sharma
https://blockchain-council.org/wp-content/uploads/2022/02/Logo-500x96-1.png
Toshendra Kumar Sharma
2019-11-14 11:02:53
2019-11-14 11:18:44
American Logistics Giant Delivers Blockchain-Verified Beef Shipment