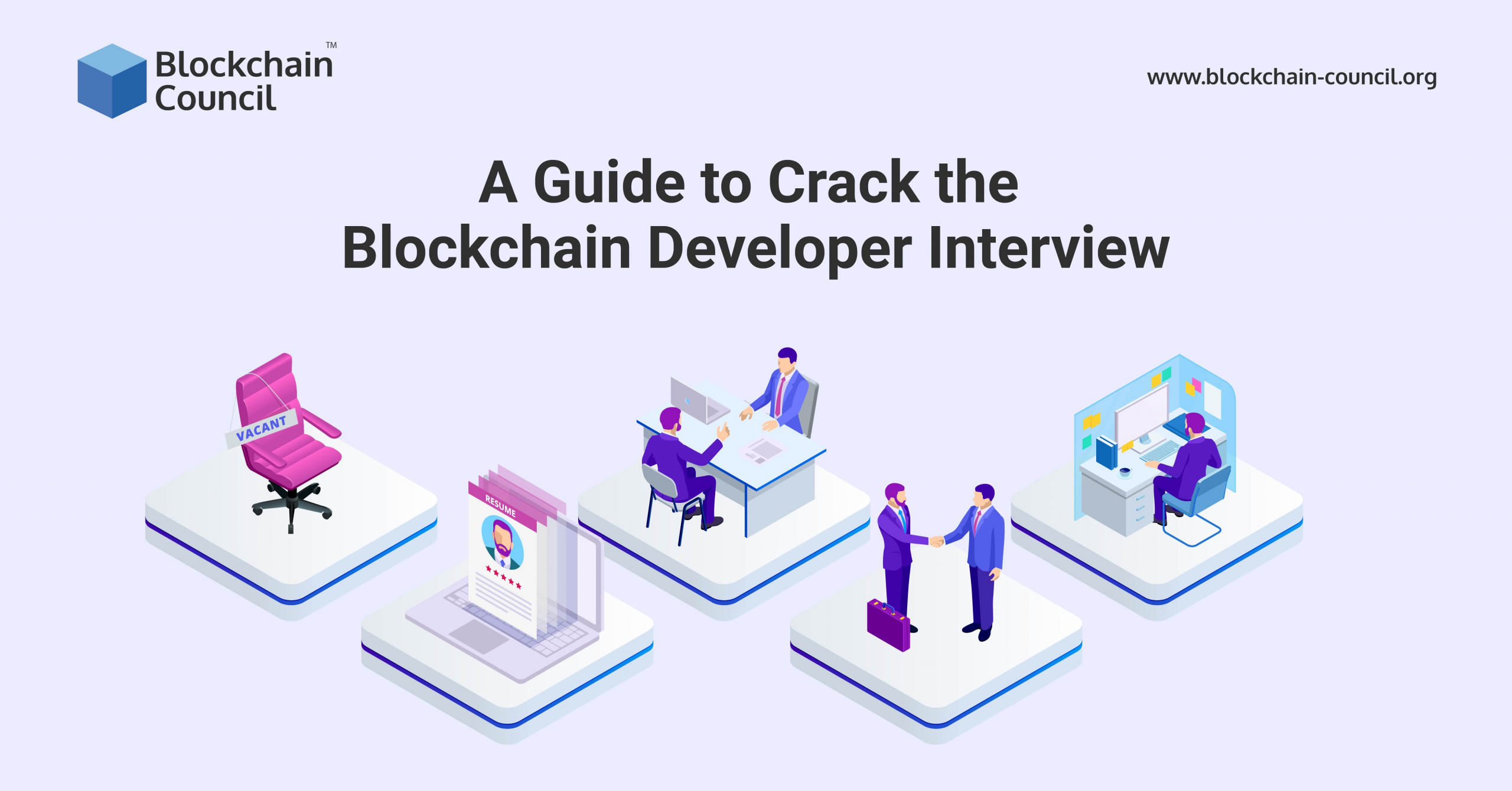 In today's technologically advanced world, there is a growing demand for blockchain development specialists that can push the boundaries of blockchain technology even farther. According to analysts, the demand for a blockchain professional community has increased by 517 percent. In comparison to previous years, this is a significant increase. This is a career with a lot of room for advancement. Furthermore, as a result of these current demands, the number of job openings is increasing. You can also locate high-paying blockchain specialist employment on other job hiring platforms. With that in mind, it makes sense to seek some counsel that will help you accelerate your learning curve.

However, as a result of this expansion, there is a scarcity of qualified blockchain engineer candidates who can architect, develop, and optimize diverse protocols. However, in addition to a blockchain degree, an engineer should have a variety of skills and knowledge for this goal. We encourage you to read what a blockchain developer is and how to become a blockchain engineer by acing the interviews in this post. Let's get started on the subject.
What is a Blockchain Developer?
A blockchain developer is an engineer who works to develop, design and implement a blockchain platform. Also, they are responsible for securing digital transactions and storing blockchain data. This, in turn, prevents cyberattacks and frauds. Further, a blockchain professional utilizes the core web architecture that develops from decentralized (dapps) and web varieties.
Additionally, they deal with each currency transaction as they have capabilities of working with various programming languages. A blockchain expert should have thorough knowledge of blockchain technology including its framework, and applications. While working through coding, designing a technology becomes easier. Coding is a primary key to handling blockchain-based applications on a daily basis.
How to Become a Blockchain Engineer?
Though there are two types of blockchain experts, Core Blockchain Developers and Blockchain Software Developers. Here, the latter can create decentralized applications built on blockchain-based architecture. Moreover, they built decentralized applications using front-end and back-end development.
At the same time, a Core blockchain developer is a blockchain professional who focuses on developing blockchain architecture by using consensus as a decision-making process. They are mostly responsible for high-level decisions for the security of a network based on blockchain technology.
Top Skills a Blockchain Expert Should Have to Crack an Interview 
To put it in the simplest of terms, a blockchain expert has different responsibilities when involved with developing blockchains. As you must have noticed, a blockchain professional should possess an understanding of concepts like consensus, cryptographic hash functions, distributed ledger technology, smart contracts, etc. However, some other technical skills will let them become a good blockchain engineer and crack a job interview. A few of the primary skills are as follows:
Creating Applications and Graphic User Interface
A blockchain developer should create application features. Some of the applications, such as Dapps, are mostly built using programming languages. A Blockchain engineer should write multithreaded codes as well. Therefore, it's essential to learn the concepts of basic designing of interactive graphical user interfaces for request handling. In addition to this, they can take the help of an advanced blockchain certification course to excel in this field.
Understanding of Cryptography
With the in-depth study of cryptography, an engineer with a blockchain degree can apply it to protect digital transaction data. A lot of cryptographic topics such as public-key cryptography, SHA256, and KECCAK256 form a basis for the development of blockchain. From generating digital signatures to producing an output of a specific length, cryptography is all a blockchain expert should know.
Knowledge of Smart Contracts and Data Structures 
Excellent knowledge of data structures will help in determining blockchain technology needs. It is because smart contracts would play a major role in regulating the complex yet eligible transaction between parties. Also, without the need for third-party intermediaries, smart contracts are responsible for helping in exchanging goods and services. Along with this, data structures are responsible for implementing networks. A data structure is a block forming the entire blockchain network.
Secrets to Crack Blockchain Developer Interview
It is impossible to become a blockchain expert without understanding its core concepts and methods. So, let's begin with the tips to crack an interview.
Knowledge of Basic Concepts About Blockchain Technology is Essential 
Obviously, an individual should learn blockchain technology in detail in order to become a blockchain developer. They should be aware of blockchain fundamentals. Furthermore, a detailed understanding of the applicative sense of data structures is mandatory if your goal is to become a job-ready blockchain engineer. As a developer, you need to apply the latest cryptography, hash functions, distributed ledger technology, consensus, and data structure concepts while protecting transactions from frauds. Therefore, without these pieces of information, you can't dream of cracking an interview. It is absolutely crucial to enroll yourself in a blockchain certification program for this purpose.
Get Acquainted with Cryptocurrency Platforms
A blockchain expert knows how a cryptocurrency platform works. This is because of the growing instances of hacking that leads to interference in sensitive information about various transactions. Hence, developing technical skills that help in decreasing cyberattacks increases the chances of getting selected by an IT firm. Also, smart investment knowledge will help to onboard smoothly. For this, you need to start buying coins and use cryptocurrency platforms. But if you don't wish to invest, try to create a basic online wallet. Conveniently, you can access this wallet from any device.
Learn About Smart Contracts and Data Structure
Before appearing in a blockchain developer interview, make sure you know about the smart contracts and data structure. It is because, with no basic understanding of these two concepts, it can only be deemed incomplete knowledge. While you learn blockchain technology, apply coding to perform tasks related to the decentralized ledger.
Get a Blockchain Certification 
With a blockchain certification, you are eligible to be a part of a Blockchain Development Firm. It enables you to become a Certified Blockchain professional who can focus on various components of the blockchain ecosystem. You will be going into a highly demanding field of technology. Therefore, you should familiarize yourself with maintaining client and server-side applications. Further, experts in a blockchain degree program aim to educate you about blockchain features that allow safe digital payments. Also, how blockchain technology impacts various industries such as finance, healthcare, entertainment, media, automobile, etc., should be known well.
Closing Thoughts
Skill up faster with BLOCKCHAIN COUNCIL and build strong concepts about blockchain technology. Make sure you check out their blockchain certification courses to shine as an expert in this field. Also, while attending an interview, impress the employer using our tips about how to crack a blockchain developer interview. Hopefully, we gave a sense of direction to achieve a secured future in blockchain technology.