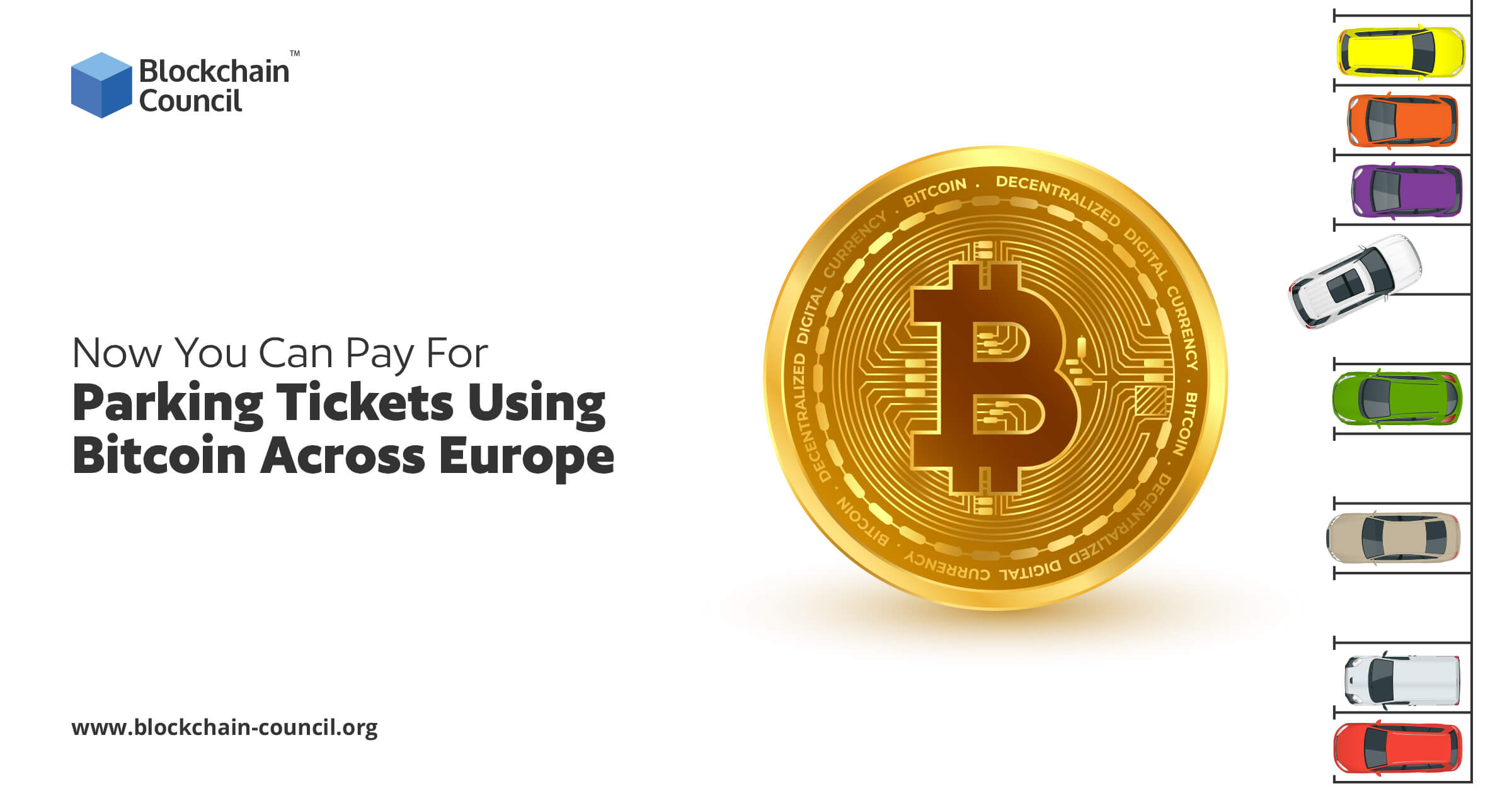 Seety is a Belgium-based startup company that is working on digital parking solutions has made a recent upgrade in which they are allowing customers who are using their application to pay for their parking sessions in Brussels and Antwerp in the form of Bitcoin. In addition to the opportunity of paying in Bitcoin (BTC), the company has given options to the customers to make payments in six other digital currencies, which include the popular cryptocurrencies such as Dogecoin (DOGE) or Ethereum (ETH). 

On the other hand, ShopCom, which is another e-commerce giant operating in the market, is currently allowing its customers to make payments by using different types of cryptocurrencies.
Pay In Crypto When You Park Your Car
According to a report that was presented by DataNews, which is a local news channel, Seety, the Belgium-based application has enabled their clients to pay for their parking tickets by using various cryptocurrencies. Currently, at this moment, this offer can be availed only in the cities of Antwerp and Brussels.
If the customers are willing to take advantage of this new feature of using cryptocurrencies to pay for their parking tickets, all they have to do is to purchase the Seety credits, which is available on the company app. Right now, the company is allowing the customers to make use of seven different cryptocurrencies that are available to them. These seven cryptocurrencies include Bitcoin (BTC), Bitcoin Cash (BCH), Ethereum (ETH), Dogecoin (DOGE), Litecoin (LTC), USD Coin (USDC), and Dai (DAI). 
Seety is an application that provides solutions for digital parking and is founded by Nicolas Cognaux and Hadrien Crespin. The company is not only operational in Belgium only but also in other countries like Luxembourg, France, and the Netherlands. The company can boast of having more than 350,000 active members, and they are expecting a generous revenue of an estimated 400,000 euros in the present year of 2021.
Seety is basically a part of a startup accelerator that goes by the name of Start it @ KBC, and they are known to be keen on supporting cryptocurrency initiatives. The company has expectations, and they are keenly anticipating that digital currencies will eventually become a lot more environment-friendly in the near future. With that in mind, Seety is optimistic in their perspective that the global adoption rate of cryptocurrencies, including Bitcoins and the rest of the altcoins, would significantly keep on increasing. 
SHOP and BitPay
The giant e-commerce portal SHOP has teamed up with BitPay, which is basically a Bitcoin service provider, in an effort to enable customers with the option of conducting purchases with the help of cryptocurrencies. While checking out, the users will be provided with options to choose from the host of cryptocurrencies that are available on the platform to pay with. These cryptocurrencies include Ethereum (ETH), Bitcoin Cash (BCH), Bitcoin (BTC), Wrapped Bitcoin (WBTC), Litecoin (LTC), and in addition to all these, they have even included 5 USD-pegged stablecoins along with the rest. 
Worldline, which is also a multinational company that works regarding payment services globally, also joined the cryptocurrency frenzy quite recently and made headlines. WL Crypto Payments is an integrated crypto payment service that has been made possible with the collaboration of Worldline and another crypto-centric company called Bitcoin Suisse. Together they have enabled almost 85000 Swiss merchants to ramp up their business by accepting Ether and Bitcoin as methods of payments in e-commerce and at the POS, which is an abbreviation for Point of Sale. 
In order to join the aforementioned offer, the traders have been requested to download the mobile application for Worldline crypto payments, and on the other hand, the customers can simply use their existing digital wallet applications on their smartphones to continue making payments. Marc Schluep, who is the chief executive officer of Worldline Switzerland, mentioned that the acceptance of cryptocurrencies at the POS in Switzerland is a great indicator of the ambition that they have, which is to make sure that merchants across the globe can benefit from having access to tangible value and also to maintain a smooth flow of modern transactions in places where they are operational. 
Finishing thoughts: Are you interested in developing your own DeFi based applications and Cryptocurrency projects?
Learning Blockchain, Cryptocurrencies and Decentralized Finance (DeFi) applications are easy now, all thanks to highly esteemed online courses and training sessions from Blockchain Council, which is one such organization that offers amazing and effective online training and certification programs to aspiring trainees while rendering them desired competencies so that they have a successful career in the Blockchain space. Keeping the rising demands of blockchain professionals in mind, Blockchain Council certifications are diversified to meet each aspirant's discrete needs. They have a host of training and courses on DeFi and Cryptocurrencies that provide world-class knowledge and support.
To get instant updates about Blockchain Technology and to learn more about online Blockchain Certifications, check out Blockchain Council.