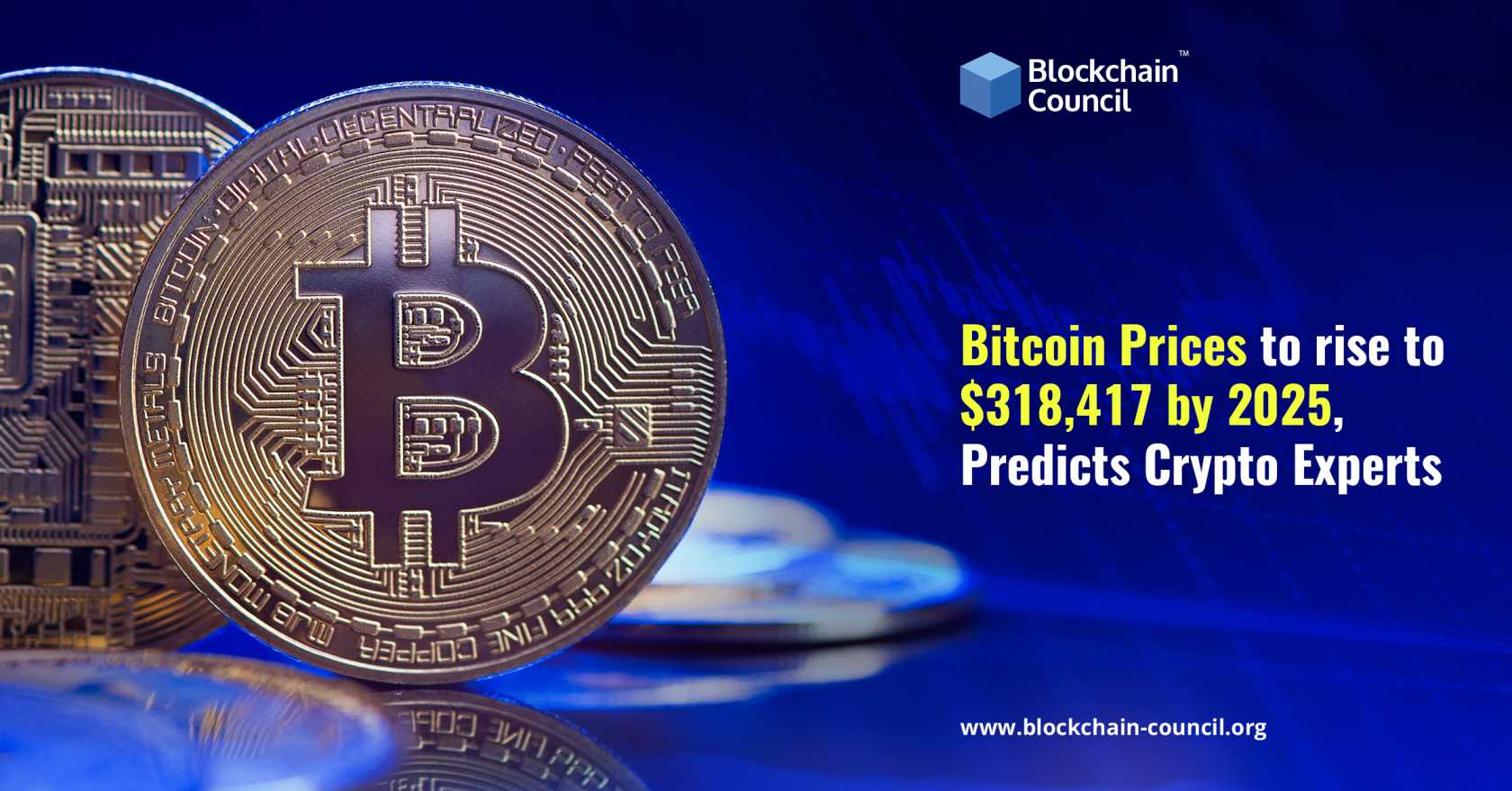 A panel of experts on cryptocurrency has made a prediction that Bitcoin will reach a price tag of $318.417 by December of 2025. The most bullish of reports related to Bitcoin suggest that the cryptocurrency will reach around $160,000 by the end of this year. 

A major product-comparing website named Finder has conducted an analysis to form an idea of what the future of Bitcoin will look like, owing to the nature of it's growing popularity and adoption rates. Finder declared that they asked a panel of 42 experts on the future of bitcoin, since there is a growing awareness about cryptocurrencies there is a lot of speculation regarding bitcoin and its price.
The team of panelists is composed of experts from diverse fields related to crypto. They include crypto asset managers, crypto analysts, lecturers, professors, executives of leading crypto exchanges and so on. Out of many topics of discussion, they eventually came to the topic of what the supposed price of bitcoin will be by the end of this year and in the near future. Back in 2020, the panel had predicted bitcoin prices for the end of 2025. This time they predicted that bitcoin will be priced at $318,417 by 2025 December. This prediction is 61 percent more than their previous prediction made in 2020. 
Moreover, the panelists have also predicted that by the end of 2030, the Bitcoin prices will witness a giant upsurge of around $470,000, but taking into consideration, the median price prediction. They also mentioned that the price of Bitcoin as of now is a little undervalued, even though according to their analysis, Bitcoin prices will likely rise to almost $66,000 per coin. 
Martin Fröhler, who is the founder and CEO of Morpher, sounded the most optimistic and determined with the bullish predictions on Bitcoin. He has opined that the adoption of Bitcoin by corporations and institutional investors are a notable factor which if coupled by a not-so-strict monetary policy and high inflation rate of assets will help Bitcoin to achieve a six figure price tag by the end of this year itself. He also stated that in a few years time Bitcoin will be adopted as a legal tender in most of the nations around the world by the end of 2030, he believes Bitcoin will replace gold in its capacity as a global asset for reserve.
Justin Chuh, who is the senior trader of Wave Financial, predicted a below average range of $56,000 for the end of this year. However he has expressed an optimal perspective when it comes to Bitcoin. He feels Bitcoin is one of those cryptocurrencies which has been tried and tested. As a result he believes that it will continue to be a safe haven of digital assets globally. Through the eyes of a trader, bitcoin prices are going nowhere else but up with factors like halving events and inflation ensuring the upward trend. According to his estimates, the price will touch around $210,000 by the end of 2025 and around $400,000 by the end of 2030. 
The panelists had also talked about hyperbitcoinization, a term that denotes an event or a moment when bitcoin would completely overtake global finance. The experts on the panel believe that the hyperbitcoization will take place by the year 2050. 29 percent of the experts believe it will happen by 2035. Whereas an extra 20 percent opine it will happen by 2040. 
Even though most of the experts have presented a really positive view of the future of Bitcoin, some do not share such bullish predictions for the future of the cryptocurrency. John Hawkins, who is the senior lecturer of the University of Canberra, presented a pretty bearish opinion about Bitcoin. He came out with bleak predictions stating that Bitcoin will probably be valued at around $20,000 by the end of this year. He also added that he has reasons to believe that bitcoin's price also is affected by the countries that are adopting cryptocurrency in order to conduct a diverse range of businesses.
But this is just one person among the 42 experts who had participated in the analytics. The average prediction on bitcoin prices still marks Bitcoin as a rising cryptocurrency with outstanding potential for growth in the future. 
The experts on the panel include representatives from Wave Financial, Coinsmart, Morpher, Banz Capital, Allnodes, Arcane Crypto, Celsius Network, Coinflip, Thomson Reuters, Morgan Creek Digital, Amber, UCL, Zebpay, University of Western Australia, University of New South Wales, Decred, Coingecko, Rouge International and Rough Ventures, Cryptocompare, City University of Hong Kong and others.