The most popular distributed ledger technology is blockchain. They can be utilised in any business with less danger of fraud or theft than conventional centralised databases because they are decentralised and trustless. Before blockchain technology gets widely used, there are still a few problems that need to be fixed. These include, among other things, performance…
https://www.blockchain-council.org/wp-content/uploads/2022/11/Introduction-To-Consensus-Mechanisms-In-Blockchain.png
628
1200
Amber Smith
https://blockchain-council.org/wp-content/uploads/2022/02/Logo-500x96-1.png
Amber Smith
2022-11-21 13:10:44
2022-11-21 13:10:44
Introduction To Consensus Mechanisms In Blockchain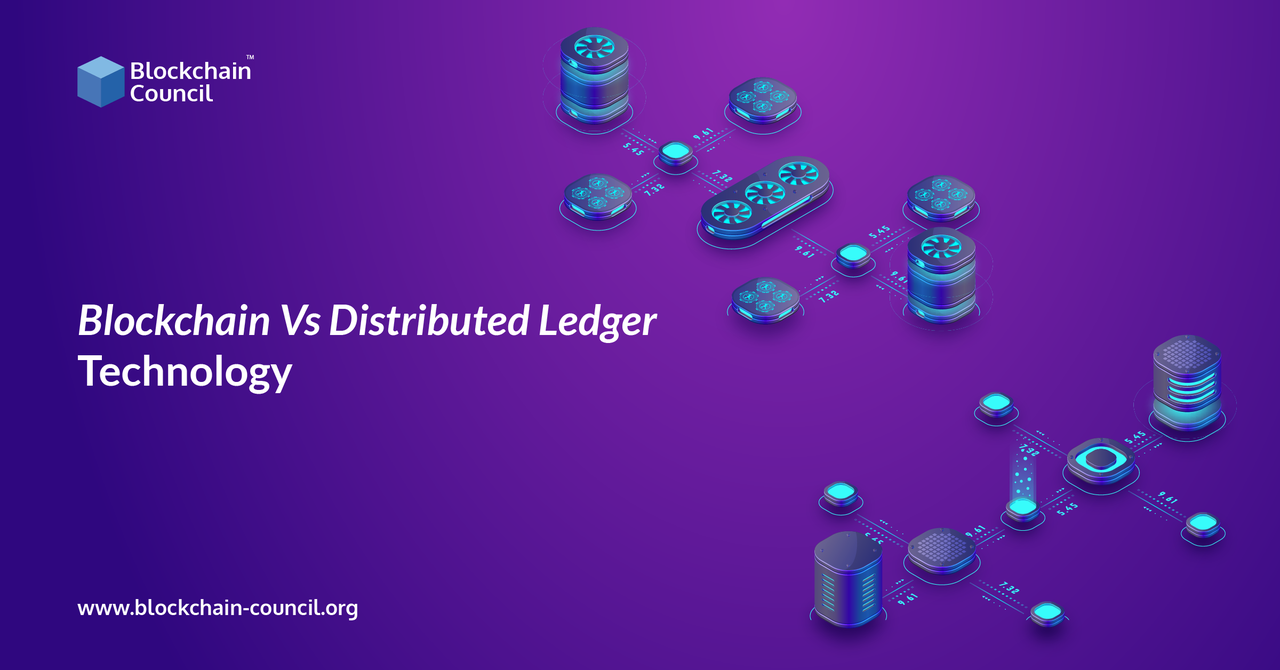 Blockchain is a distributed ledger technology and the first decentralized peer-to-peer payment network. Blockchain's decentralized, open, and public design means that it can't be altered or manipulated by any single person or company. Both Blockchain and DLT are examples of distributed ledger technologies. Both Blockchain and DLT are blocked with different records updated in…
https://www.blockchain-council.org/wp-content/uploads/2022/03/D2KPP4eQ.png
670
1280
Ayushi Abrol
https://blockchain-council.org/wp-content/uploads/2022/02/Logo-500x96-1.png
Ayushi Abrol
2022-03-11 11:39:13
2022-03-11 12:15:23
Blockchain Vs. Distributed Ledger Technology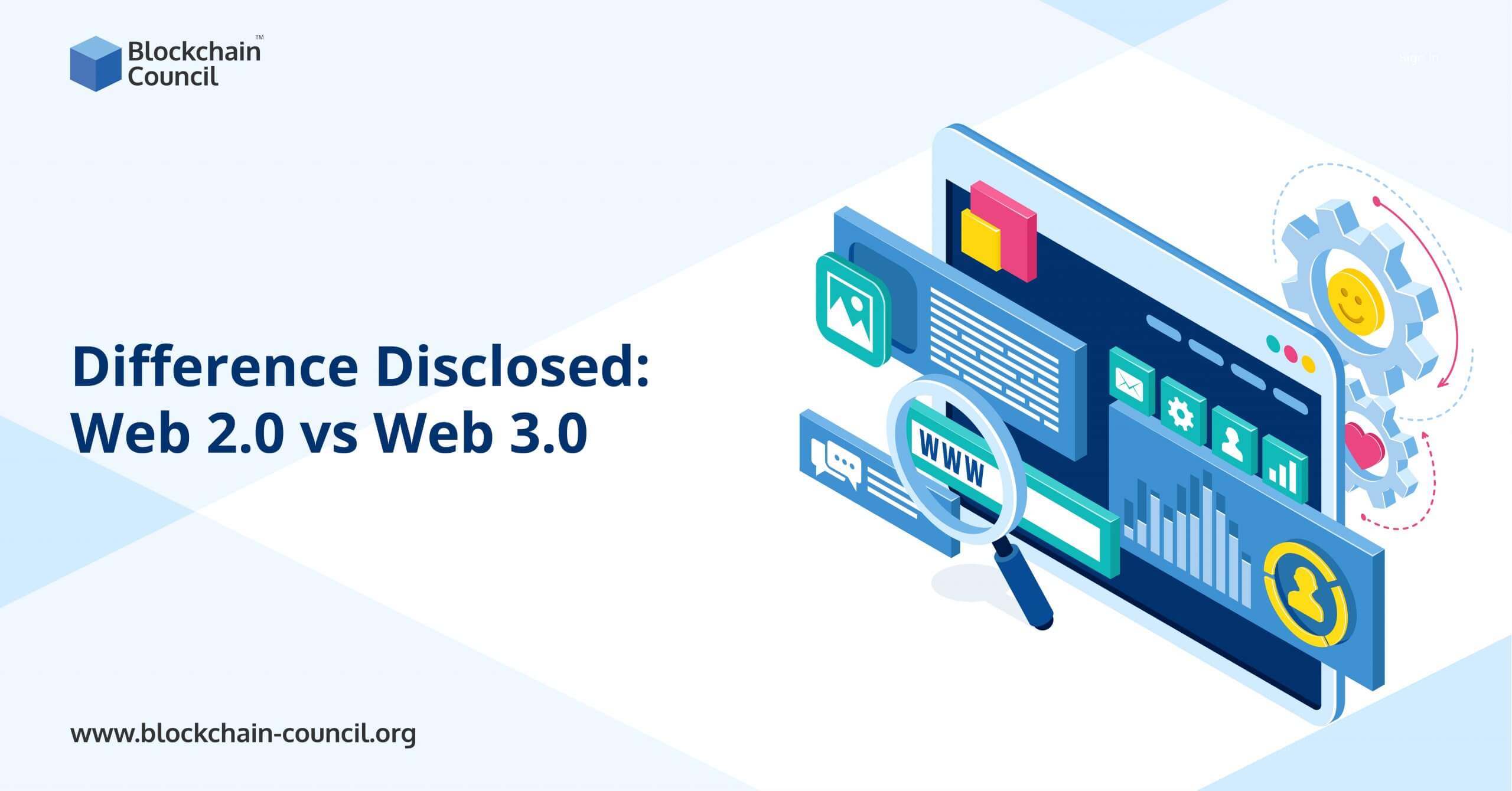 Do you have problems telling the difference between web 2.0 and web 3.0? The following are the significant differences between web 2.0 and web 3.0 that you should be aware of. You've probably heard the terms "Web 2.0" and "Web 3.0" if you've been following the blockchain industry. You might be interested in knowing the…
https://www.blockchain-council.org/wp-content/uploads/2021/12/Difference-Disclosed-Web-20-vs-Web-30-01-1-scaled.jpg
1340
2560
Avinandan Banerjee
https://blockchain-council.org/wp-content/uploads/2022/02/Logo-500x96-1.png
Avinandan Banerjee
2021-12-20 06:29:12
2022-09-23 06:04:33
Difference Disclosed: Web 2.0 vs Web 3.0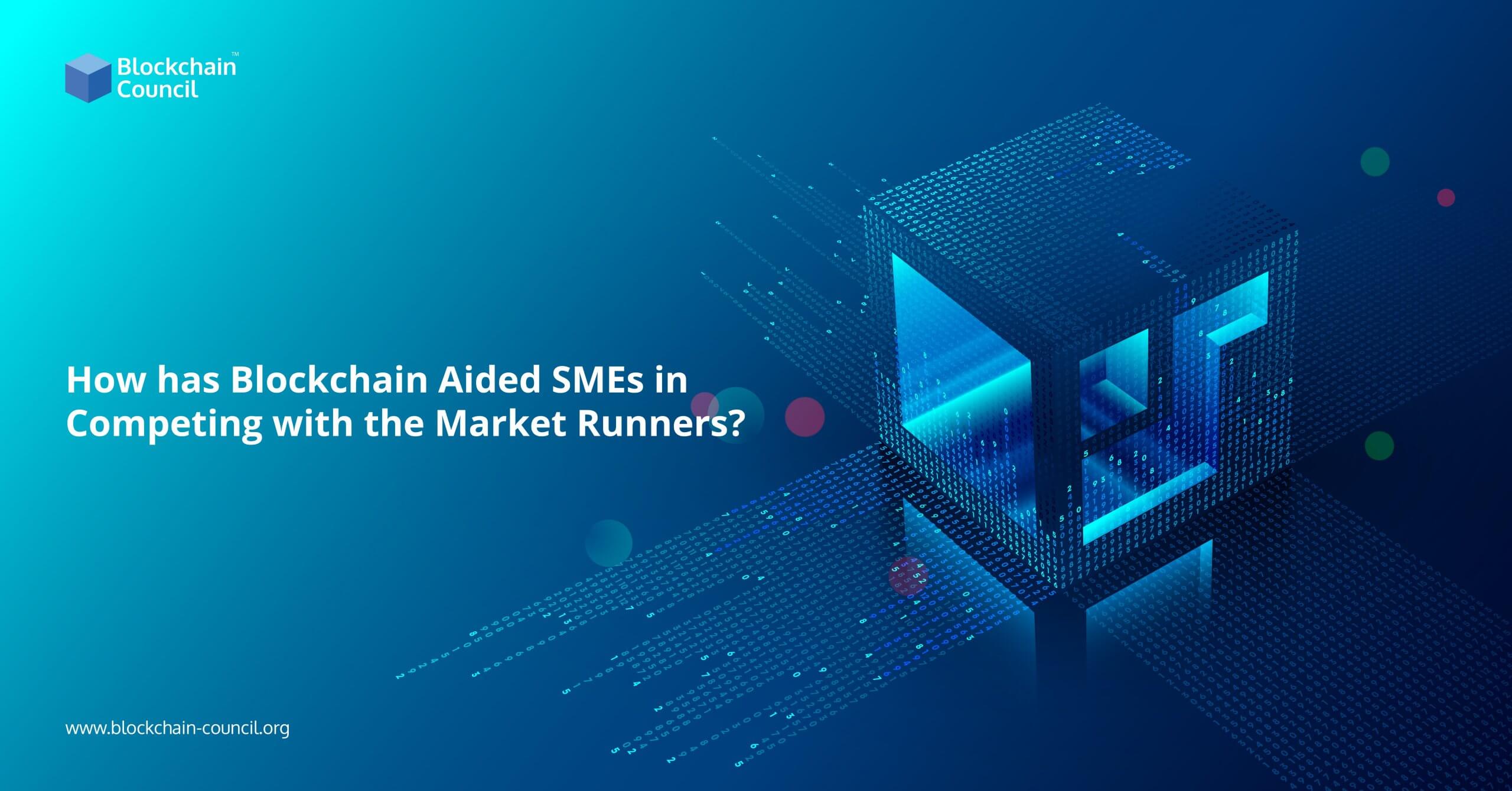 What comes to your mind when you hear the word Blockchain? Cryptocurrency! Isn't that what it's all about? However, it has come a long way since its inception in 2008 as a public transaction ledger for Bitcoin, relying on Distributed Ledger Technology (DLT). Designed to facilitate bitcoin exchanges, it has since evolved into one of…
https://www.blockchain-council.org/wp-content/uploads/2021/12/How-has-Blockchain-Aided-SMEs-in-Competing-with-the-Market-Runners-01-1-scaled.jpg
1340
2560
Avinandan Banerjee
https://blockchain-council.org/wp-content/uploads/2022/02/Logo-500x96-1.png
Avinandan Banerjee
2021-12-15 11:48:25
2021-12-15 12:04:32
How has Blockchain Aided SMEs in Competing with the Market Runners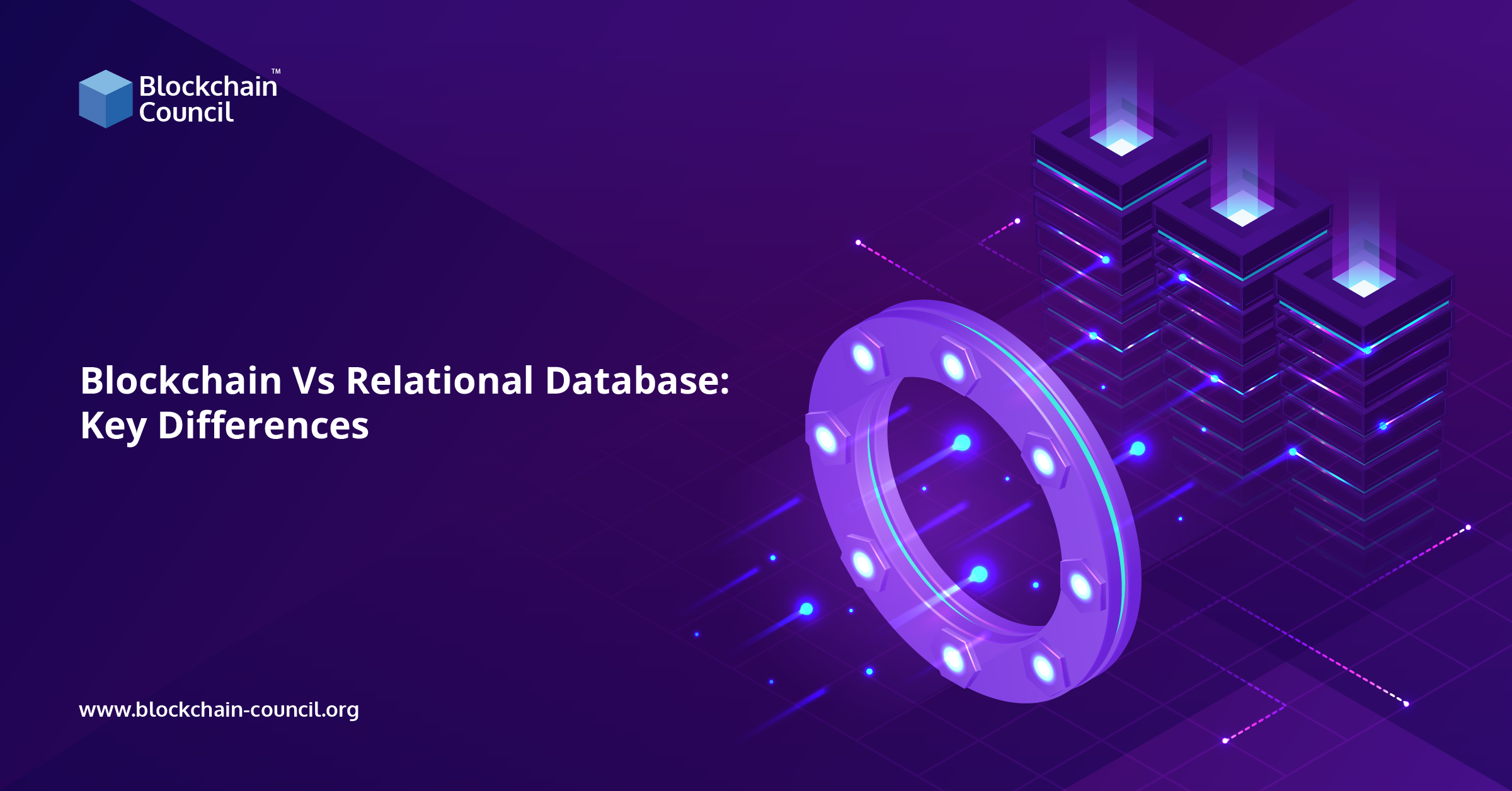 Here we will also give a short glimpse into Blockchain and relational databases, their benefits, comparison, and many other things related to it. In this blog post, let's explore Blockchain Vs. Relational Database: What's the difference?  Both blockchains and relational databases are practical tools for collecting information that benefits critical business processes, each technology better…
https://www.blockchain-council.org/wp-content/uploads/2021/11/meeoMhKQ.png
1256
2400
Ayushi Abrol
https://blockchain-council.org/wp-content/uploads/2022/02/Logo-500x96-1.png
Ayushi Abrol
2021-11-15 13:08:54
2022-03-15 06:07:32
Blockchain Vs. Relational Database: Key Differences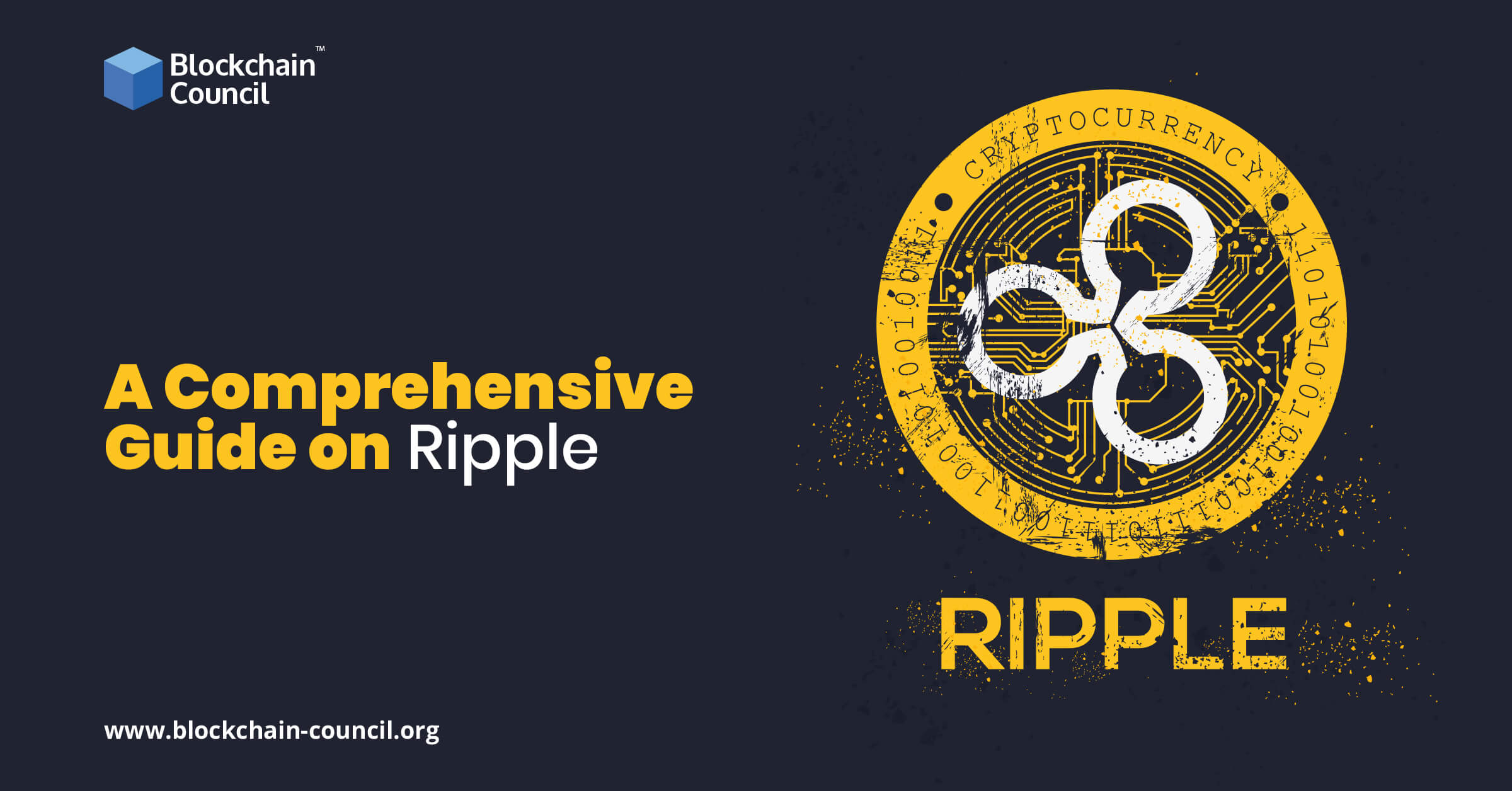 With a real-time gross settlement system plus currency exchange, Ripple is best known for its ability to provide an efficient global payment platform to everyone. It is built on the distributed open-source protocol enabling developers and executives to build real-time payments. Ripple is an XRP is a native token of Ripple producing great economic opportunity…
https://www.blockchain-council.org/wp-content/uploads/2021/10/A-Comprehensive-Guide-on-Ripple-new.jpg
1256
2400
Anshika Bhalla
https://blockchain-council.org/wp-content/uploads/2022/02/Logo-500x96-1.png
Anshika Bhalla
2021-10-14 03:16:05
2021-10-18 03:11:45
A Comprehensive Guide on Ripple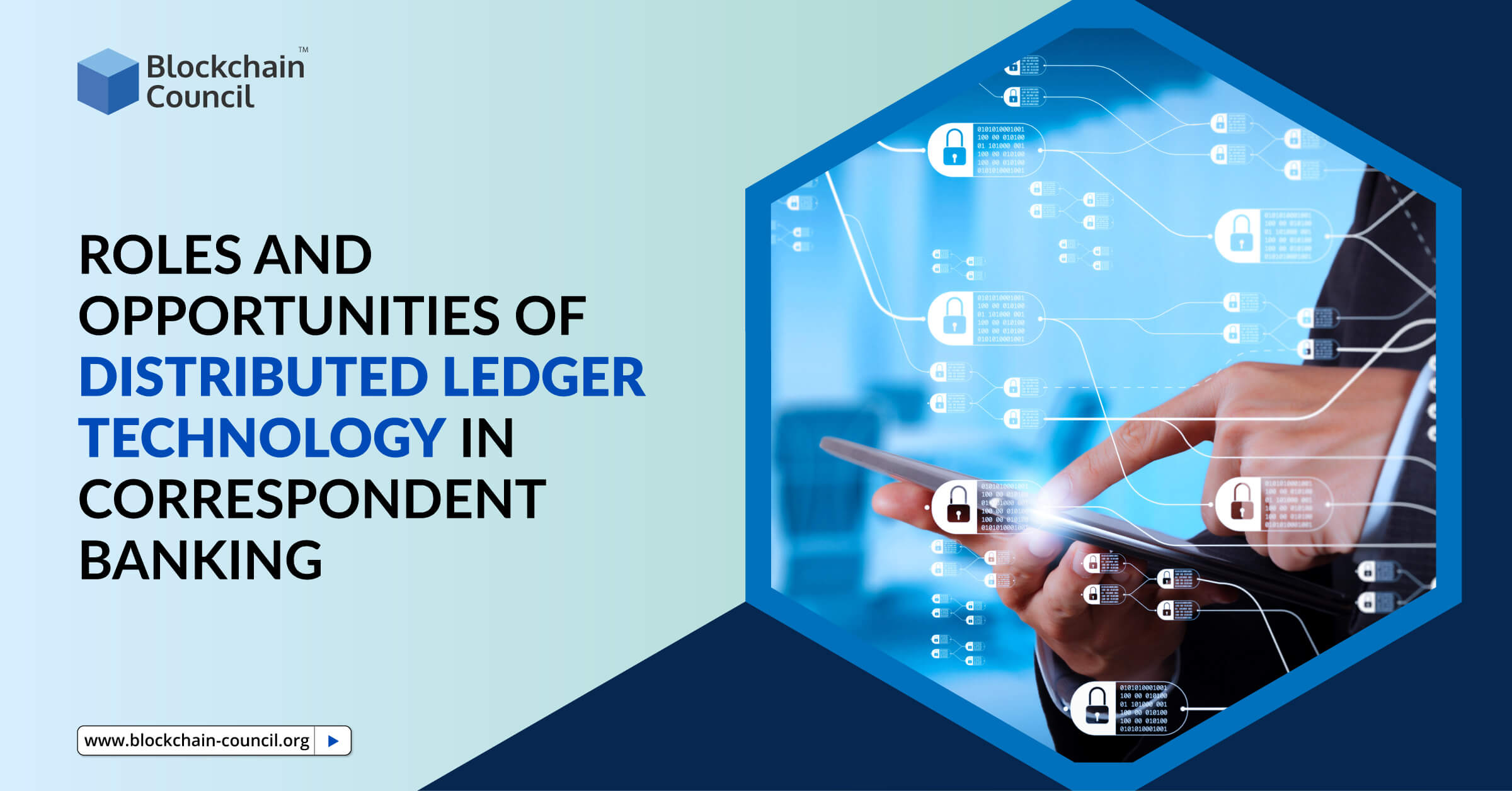 If you are wondering what distributed ledger technology is, what are the types of problems that can be solved with DLT, why to use a  shared ledger instead of a single ledger, and what is the role of DLT in correspondent banking, you have landed on the right page. Learning Of Blog  Understanding…
https://www.blockchain-council.org/wp-content/uploads/2020/05/Roles-and-Opportunities-of-Distributed-Ledger-Technology-in-Correspondent-Banking-1.jpg
1256
2400
Toshendra Kumar Sharma
https://blockchain-council.org/wp-content/uploads/2022/02/Logo-500x96-1.png
Toshendra Kumar Sharma
2020-05-23 00:00:09
2020-05-25 09:47:44
Roles and Opportunities of Distributed Ledger Technology in Correspondent Banking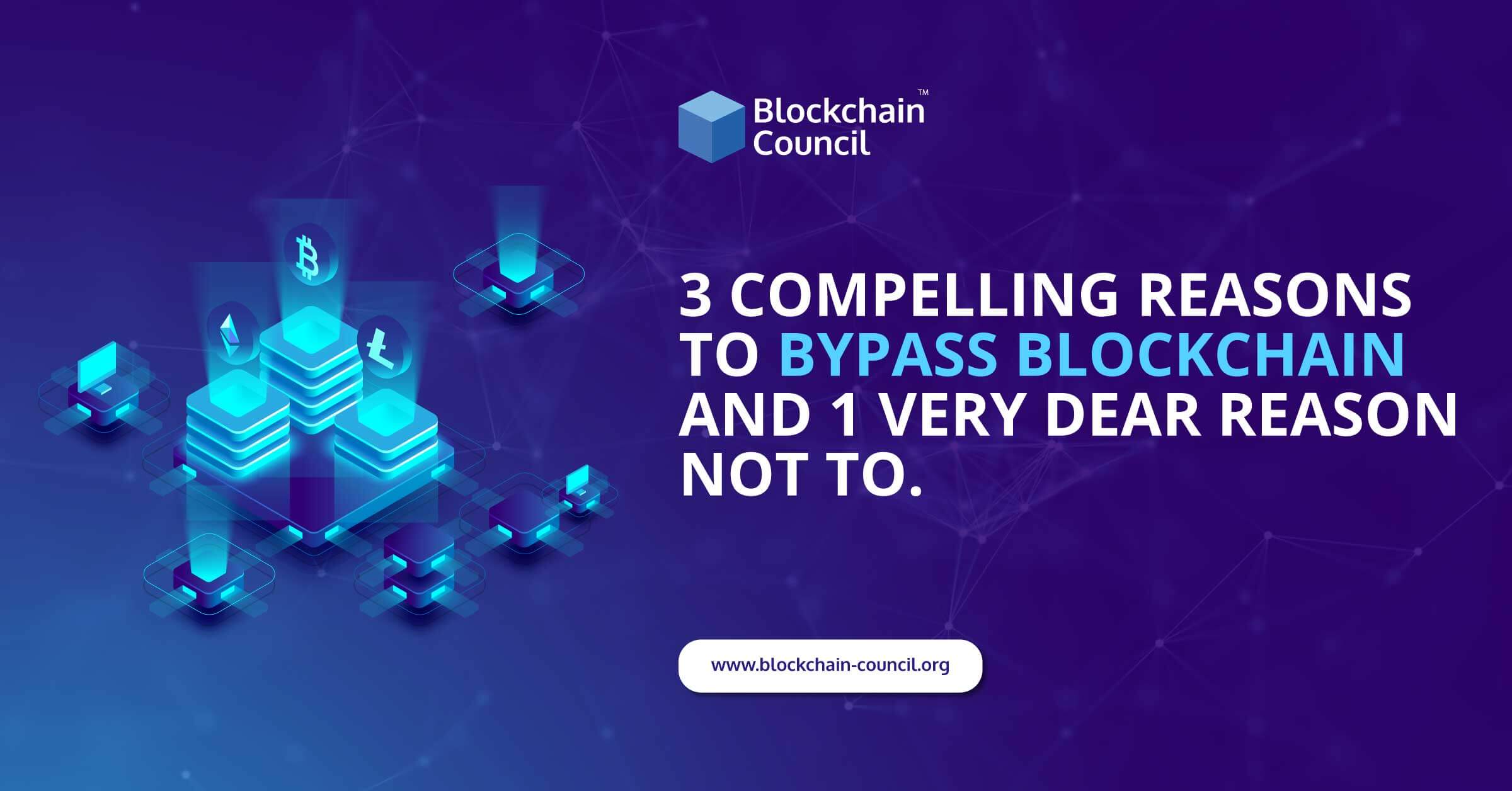 Due to the tremendous advancement in science and technology, concepts such as Bitcoin and Blockchain are getting noticed every day and gaining immense popularity. Blockchain, without a doubt, is going to be the next big thing owing to its capabilities which impact our lives on a personal and professional level. In the simplest of terms,…
https://www.blockchain-council.org/wp-content/uploads/2019/07/3-Compelling-Reasons-to-Bypass-Blockchain-and-1-Very-Dear-Reason-Not-To.jpg
1256
2400
Toshendra Kumar Sharma
https://blockchain-council.org/wp-content/uploads/2022/02/Logo-500x96-1.png
Toshendra Kumar Sharma
2019-07-24 15:45:38
2019-07-24 15:51:12
3 Compelling Reasons to Bypass Blockchain and 1 Very Dear Reason Not To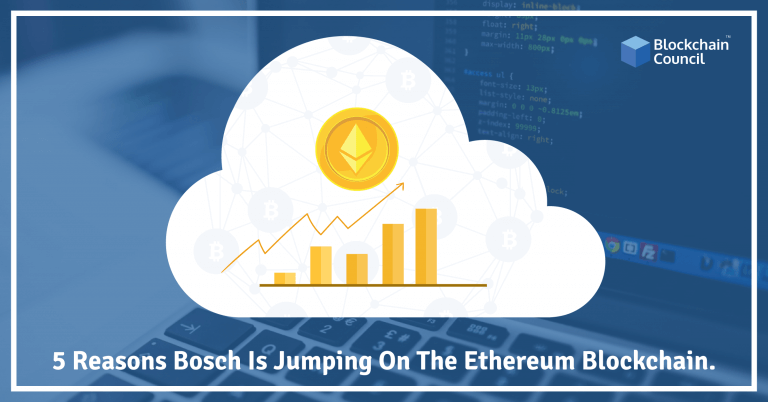 Bosch, the world's largest automotive company, is now running prototypes using Ethereum which is the world's second largest blockchain. This makes Ethereum the biggest competitor to IOTA, which the multi-billion dollar giant has been working with since 2017. BOSCH has also been working with Hyperledger, one of BOSCH's partners within MOBI. MOBI refers to Mobility…
https://www.blockchain-council.org/wp-content/uploads/2019/05/5-reasons-Bosch-Is-Jumping-On-The-Ethereum-Blockchain.png
402
768
Toshendra Kumar Sharma
https://blockchain-council.org/wp-content/uploads/2022/02/Logo-500x96-1.png
Toshendra Kumar Sharma
2019-05-29 12:40:56
2019-05-29 12:41:25
Five Reasons Bosch Is Jumping On The Ethereum Blockchain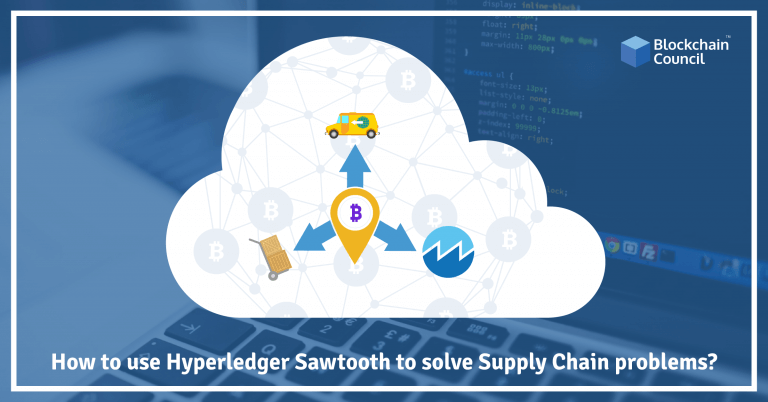 Introduction The two significant breakthroughs the world has witnessed since the invention of computers are the internet and blockchain technology. Though supply chains and their management has transformed, businesses are yet to update the underlying technology for managing them. This is where blockchain comes into the picture. It helps companies rebuild their approach towards…
https://www.blockchain-council.org/wp-content/uploads/2019/05/How-to-use-hyperledger-sawtooth-to-solve-supply-chain-problems.png
402
768
Toshendra Kumar Sharma
https://blockchain-council.org/wp-content/uploads/2022/02/Logo-500x96-1.png
Toshendra Kumar Sharma
2019-05-24 15:32:28
2019-05-27 11:22:55
How To Use Hyperledger Sawtooth To Solve Supply Chain Problems?
Subscribe to Our Newsletter
To receive Offers & Newsletters
Invest in your learning! Here's a coupon code tailored just for you
50,000+ Professionals certified so far by Blockchain Council
Enroll today in any of the popular certifications sought after by the industry.