Will Wright is a legendary name in the world of video games, who is immortalized for designing classic games such as "The Sims" and the legendary "SimCity" in collaboration with Studio Maxis. More than a decade after that, Wright has decided to come up with his new game, in which he has focused on Blockchain technology and his experience on Non-Fungible Tokens or NFTs.
"Proxi" is the name of the new game designed by Wright, after his last venture in the world of video games back in the year 2008 with the game known as "Spore" and it goes without saying that even this game shares the similar inventive spirit that made his previous games so popular among the masses.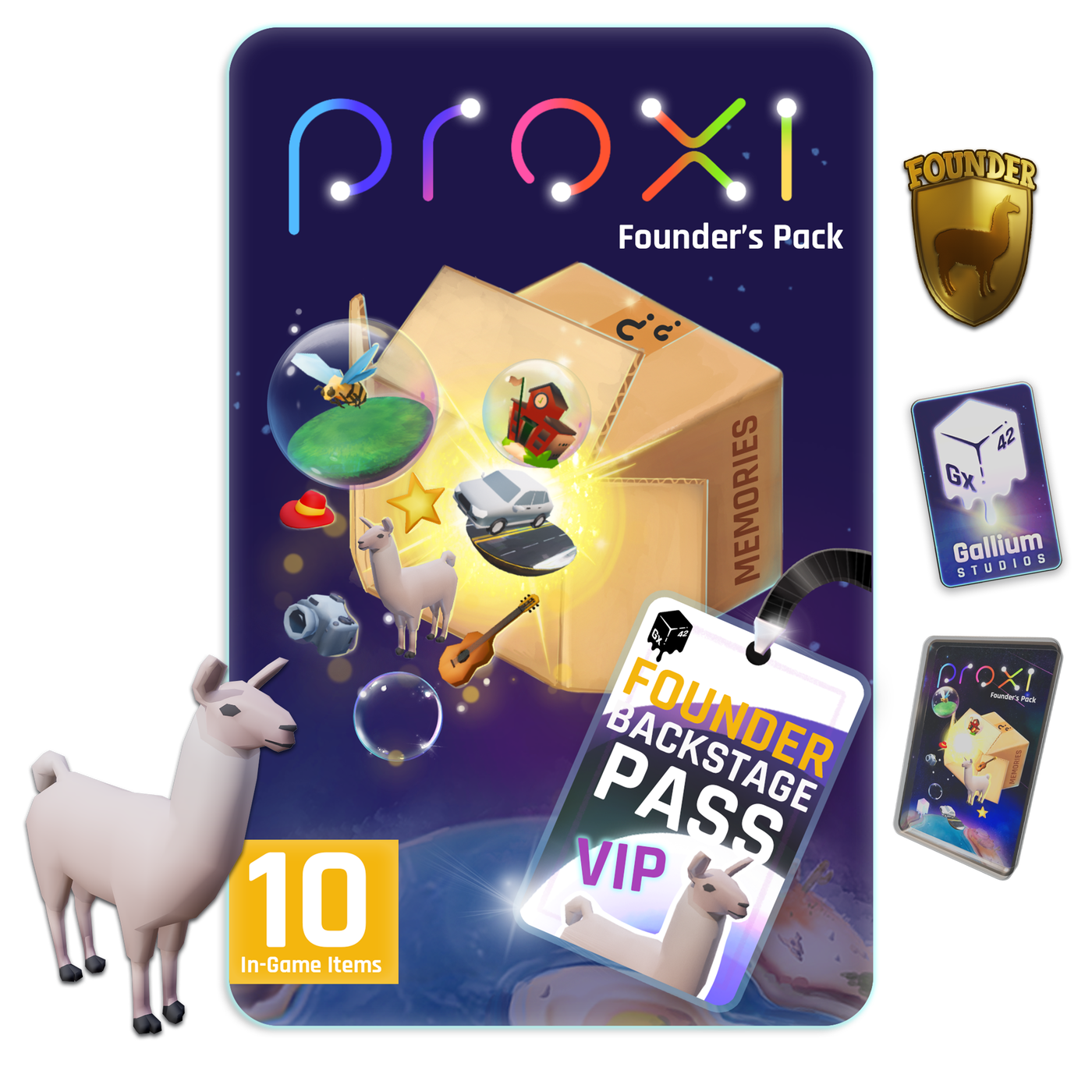 This game is primarily based on a simulation that is driven by Artificial Intelligence, and it is designed in a way that the players can actually go on a journey of self-discovery and this journey is further enhanced by the incorporation of a unique factor, which is true ownership of in-game, digital assets that can be owned by the players themselves.
The game was developed by the new team formed by Wright, named Gallium Studios. The game begins with the players creating an individual diorama of memories by using the in-game items that are available in thousands. Gradually a user avatar is automatically generated through which the users can interact with each other on the game platform. According to the announcement made only today, Gallium will be helping players along the way to discover interesting insights regarding their own subconscious. 
The game of "Proxi" is more focused on content that is primarily generated by the users, much like Fortnite and Roblox, but in addition to that, it also involves the use of NFT collectibles. The NFT serves as a receipt for a provably rare digital item, and even though it can represent video files or even images, it can even be linked to individual items in video games, which can also be resold to other players in the game.
In this regard, "Proxi" will actually let the users take ownership of their memory creations in the form of NFTs, and they are also making provisions in which they will allow the users to generate profits from selling those user-generated items while playing the game. According to a report from Bloomberg, virtually every possible item in the game can be rendered into an NFT and resold to others if they wish to.
Gallium Studios has collaborated with Forte, which is an NFT gaming platform, for the integration of blockchain and functionality of NFTs in the game. Forte will enable users to purchase NFTs with the help of US dollars, and in addition to that, the platform has been built in an agnostic way, which means it will be functional with different blockchains as well. 
In Conclusion: Are you interested in developing your own Blockchain and NFT based gaming applications?
Becoming an expert on Blockchain and NFTs is easy now, owing to a host of amazing courses from Blockchain Council, which is a premier organization offering superb online training and certification programs to aspiring individuals who want to have a successful career in the Blockchain space. 
Keeping the rising demands of blockchain professionals in mind, Blockchain Council certifications are diversified to meet each aspirant's discrete needs. They have a host of training and courses on Blockchain systems, NFTs, Smart Contracts and much more that provide world-class knowledge and support.
To get instant updates about Blockchain Technology and to learn more about online Blockchain Certifications, check out Blockchain Council.