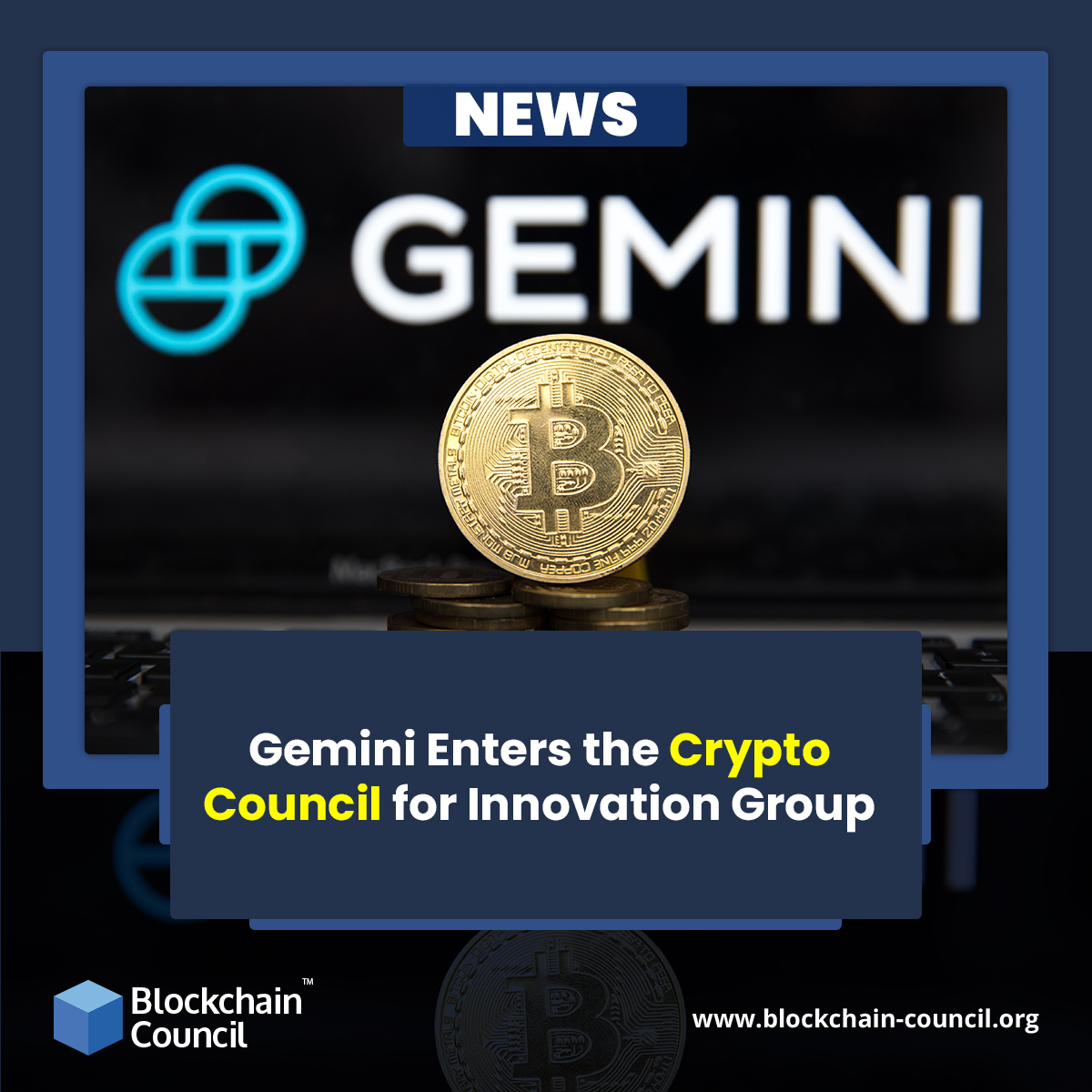 Working as one of the largest cryptocurrency exchanges in the United States, Gemini Exchange has become a proud member of the Crypto Council for Innovation (CCI). On February 24, 2022, the CCI announced that starting this week, Gemini will be joining the list of crypto-friendly entities focused on encouraging lawmakers on drafting a strong regulatory structure. With this development, Gemini exchange will help the Crypto Council for Innovation to further its plans aimed towards the promotion of a strong education and advocacy channel managing the global crypto ecosystem.

As part of the partnership, Gemini will become an essential part of the CCI list that contains some of the biggest names in the crypto domain. The top-tier firms included in the list are Coinbase exchange, Jack Dorsey-owned Block (earlier Square), Fidelity Digital Assets, Paradigm, and many others. CCI CEO Sheila Warren stated that Gemini will help to promote the group's strategic growth in the sector while also strengthening hold for establishing global leadership.
Thrilled that @Gemini has joined us at @crypto_council. Welcome! 🚀 https://t.co/fEYIkIQklt

— Sheila Warren (@sheila_warren) February 24, 2022
The chief of policy and regulatory affairs at Gemini emphasized that the exchange will work together with lawmakers and regulatory authorities to encourage mainstream adoption of cryptocurrencies in the global financial cluster.
Established in 2012 as a joint effort by Coinbase and Block, the CCI strives to initiate interactions with government authorities and regulatory organizations highlighting the potential of crypto assets. In July 2021, the entity organized a virtual gathering called 'The ₿ Word' to discuss Bitcoin (BTC) adoption in the sector. The event became a huge success with speeches from global personalities like Elon Musk of Tesla and Jack Dorsey. Recently in February, Sheila Warren, who was the chief of blockchain and DLT technology at the World Economic Forum, became the CEO of the Crypto Council for Innovation.
The Gemini team did not make any strategic investment for crypto-related lobbying activities in the U.S in 2020 before entering the CCI community. However, the U.S Senate records reveal that the exchange announced $120,000 worth of expenditure in the third and fourth quarters of 2021. On the other hand, the Coinbase exchange gained momentum as one of the biggest spenders in the U.S for supporting crypto-friendly regulatory framework in the country. The exchange expanded its expenses by over 460% from 2020 to 2021 to reach $1.3M from a $230,000 figure.  
If you are looking for support right before starting your crypto expedition, then Blockchain Council certifications can help you in a big way. The certificate courses are designed by experts to provide in-depth crypto knowledge to the students who can be amateurs or experienced players of the crypto industry.