The Ethereum-based metaverse game, The Sandbox, is launching a three-part LAND sale in conjunction with popular brands like Snoop Dog, Playboy, and Tony Hawk, among many others, as reported by Decrypt. 
The Sandbox game is powered by cryptocurrency, similar to Minecraft or Roblox. It uses blockchain technology to allow users the asset ownership feature via NFTs. Furthermore, The Sandbox allows its users to trade the land as a digital asset on Platforms like OpenSea that deal in digital asset trading. 

The Thursday sale will auction 1,967 lands comprising 50 estates, 134 premium lands, 695 traditional lands, and 19 unique lands. The premium and standard land sales will be performed using the blind ballot system. The Sandbox described Estate as a collection of several lands connected to make a bigger parcel in the game. 
LAND is a non-fungible tokenized piece of virtual real estate that also functions as a real-time building block for the game. Users can deal with and trade this virtual real estate in the same manner as real estate in the real world. The game has 166464 LANDs valued at 1.119 ETH per LAND.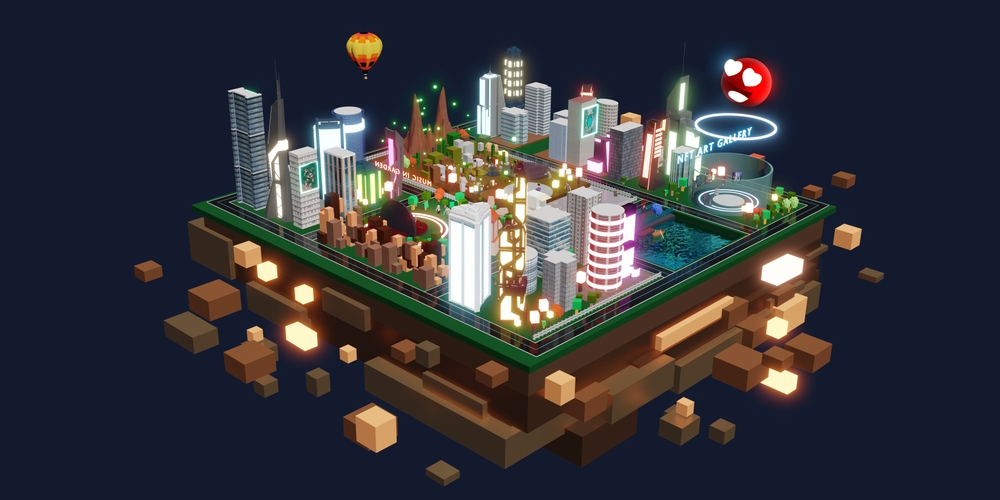 The sale begins on November 24 with an inauguration featuring Playboy and The Marathon. The Co-Founder and COO of The Sandbox said, "by including multiple brands that share a similar theme like the California brands of California dreamin' users now have the chance to be never soft multiple partners that share similar things like choosing the district for a city." He further said the blind ballot system guarantees that users get the land without any governing Council that presents the opportunity "to acquire a prestigious virtual land and become Paris Hilton's or Playboy's or Snoop Dog's neighbor." The LAND sale will be limited to 1 asset per user, and as participation eligibility, a user must have at least 1011 SAND in the blockchain wallet. 
He added, "the biggest challenge we are facing with our LAND sale is ensuring we serve our community by continuing to push towards decentralization and true ownership of its metaverse." LAND sale's second wave, The Galleria, will feature a virtual colonization experience built with the core idea of media fashion and hospitality. The sale is planned on December 1, with the third sale extending to early 2023.
If you want to keep up with the trends of blockchain industry, join our communities on Discord, Reddit and Telegram.