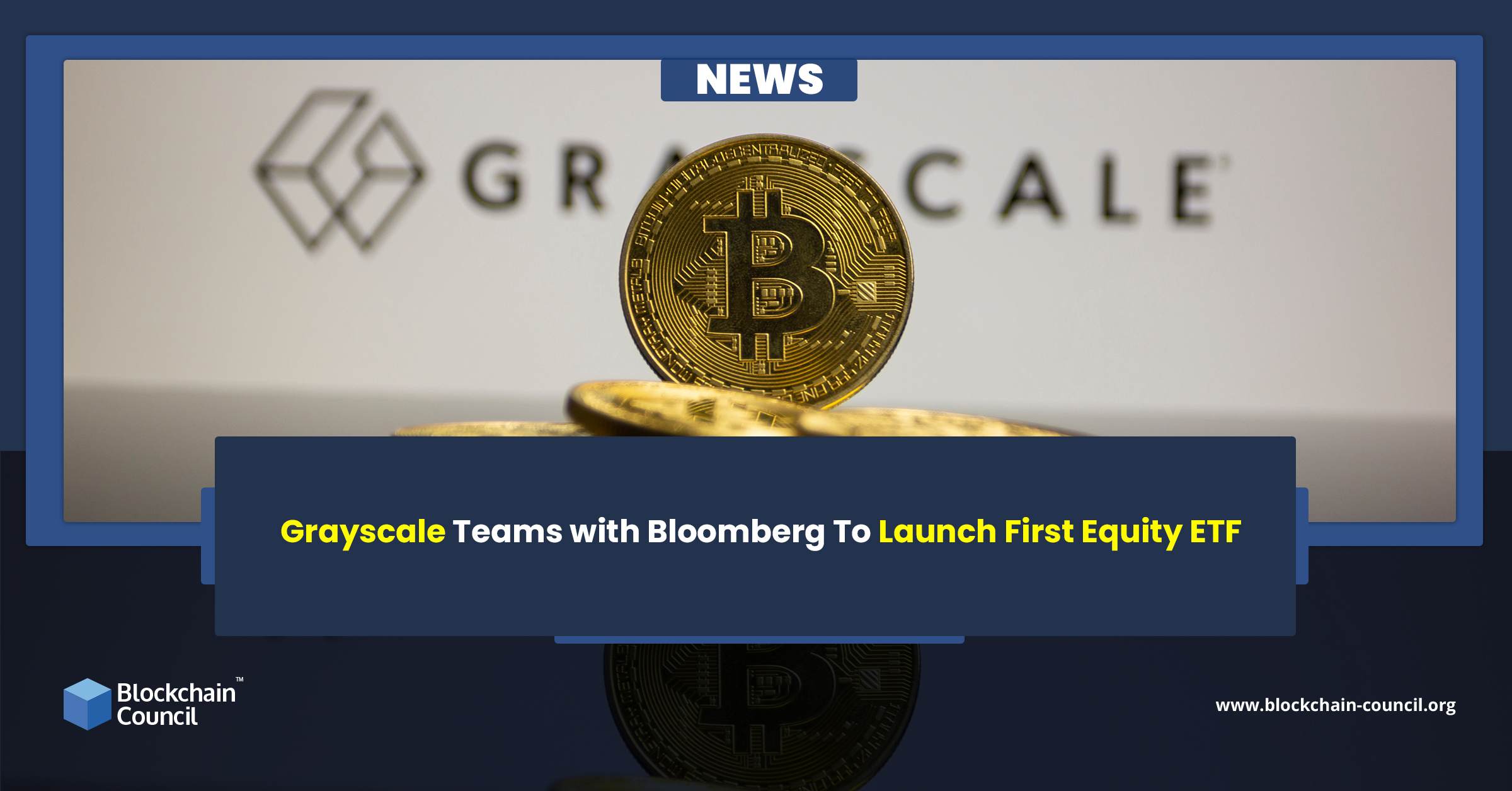 Taking pride in being the world's largest digital asset management firm, Grayscale Investments is all set to mark a striking entry into the $7 trillion worth ETF industry. With its strategic partnership with Bloomberg, Grayscale has laid the foundation of its first-ever Equity ETF under the brand name of 'Grayscale Future of Finance ETF' dedicated to the global financial ecosystem. The product will shine as the first ETF to track the performance of the Bloomberg Grayscale Future of Finance Index for those involved in the decentralized market space.

Launched with the ticker symbol of GFOF, the highly-anticipated project has grabbed the attention of the industry ever since the news was made public on February 2, 2022. The firms have curated the product with a long-term aim focused on the revolutionary power instilled within the digital economic system. The teams believe that the digital channels will help to expand global trading, enhance market operations, and provide new sources of capital pools via an economical and less complicated intermediary channel.
According to the report, the Grayscale ETF will involve firms from three distinct industries. The project will comprise asset managers, exchanges, brokerages, and wealth managers related to the digital economic niche. The companies offering technical expertise to the digital sector and digital asset infrastructure providers involved in mining and energy management will also be a part of the ETF project. Grayscale has partnered with the US Bank to work as the administrator and service provider of the ETF whereas Foreside has joined as the distributor.
The new ETF by Grayscale and Bloomberg will be different from the existing projects in multiple ways. Unlike other products, GFOF will work to identify firms that will facilitate the integration of finance and digital assets seamlessly. The ETF will not hold firms with BTC on the balance sheet, payment processors, or chipmakers that form the portfolio of other crypto-focused funds. The fund will be passively controlled and charge a fee of 0.7% from the investors.
Talking about the project, Grayscale CEO Michael Sonnenshein stated that the team is elated to collaborate with Bloomberg to expand its business with the new ETF project. The product involves the core existing expertise of the company and initiates the next level of development of the firm. The company is looking forward to its evolution across the asset management field wherein the investors can create diverse portfolios that can handle the changing market trends efficiently. A similar response was given by Bloomberg's Global Head of Multi-Asset Indices, Dave Gedeon. The spearhead is confident that the product will emerge as a standard mark for the firm's constantly developing digital cluster.