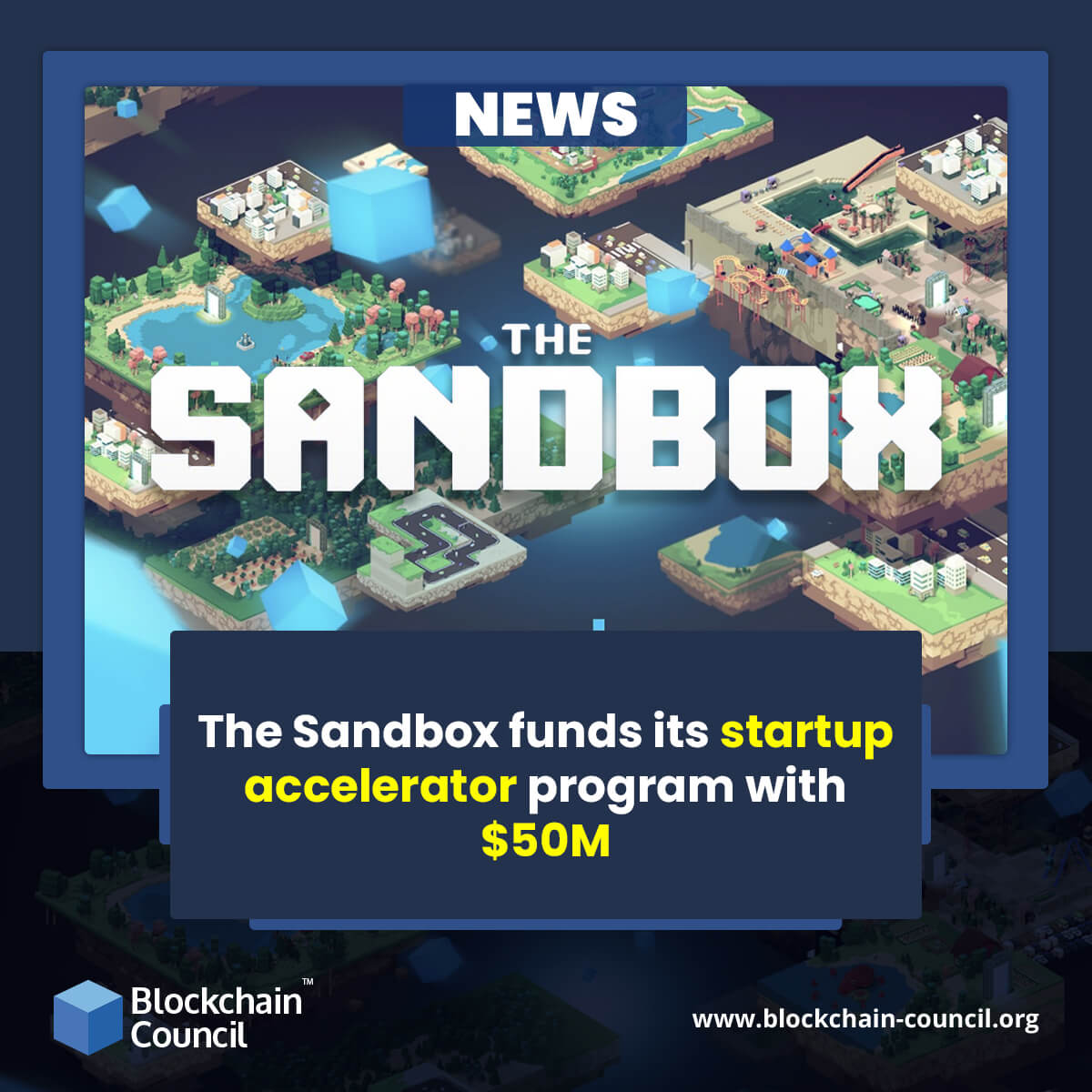 Working as the top-tier virtual world platform, The Sandbox has taken the Metaverse industry in a storm with the announcement of its startup-accelerator program. In an effort to expand the development of the open metaverse cluster, The Sandbox has planned to invest $50M in startup ventures through its accelerator fund project. The world's biggest Metaverse company has collaborated with popular venture accelerator firm Brinc to support 30 to 40 blockchain-focused startups per year as part of its newly-launched Metaverse accelerator program.

 . 
According to the report, The Sandbox accelerator program will provide a substantial financial assistance of $250,000 for supporting each startup. The projects that will emerge as the most prominent concerning the performance standards will be given additional incentives by the company. The juicy offerings to be provided to the startup projects will include The Sandbox (SAND) native tokens and digital real estate LANDs that form the main feature of the firm's ecosystem. The firms falling in the top-performance category will get access to extra investment incentives and support from expert mentors of the field. 
The co-founder of the firm, Sebastien Borget stated that the metaverse accelerator program is a strategic step to nurture the upcoming high-potential metaverse creators. The program will help entrepreneurs from across the globe to support their ideas. The Sandbox ecosystem will help them to unravel the infinite opportunities of the virtual world industry. 
The application window for the program is open for startups. The first slot of investments as part of the program is likely to be offered in the second quarter of 2022 by the team. The program will operate within Lunchpad Luna, which is a joint project of Animoca Brands and Brinc designed for supporting startup ventures. 
With this, The Sandbox looks forward to curating an open Metaverse that will not be owned by a single entity. The co-founder and executive chairman of Animoca Brands, Yat Siu revealed that the open metaverse will encourage participation in an ecosystem that will be characterized by equality, user governance, and digital property rights. The founder and CEO of Brinc, Manav Gupta stated that metaverse technology can help to reduce carbon emissions as it will shrink the demand for physical products that employ hazardous production techniques.