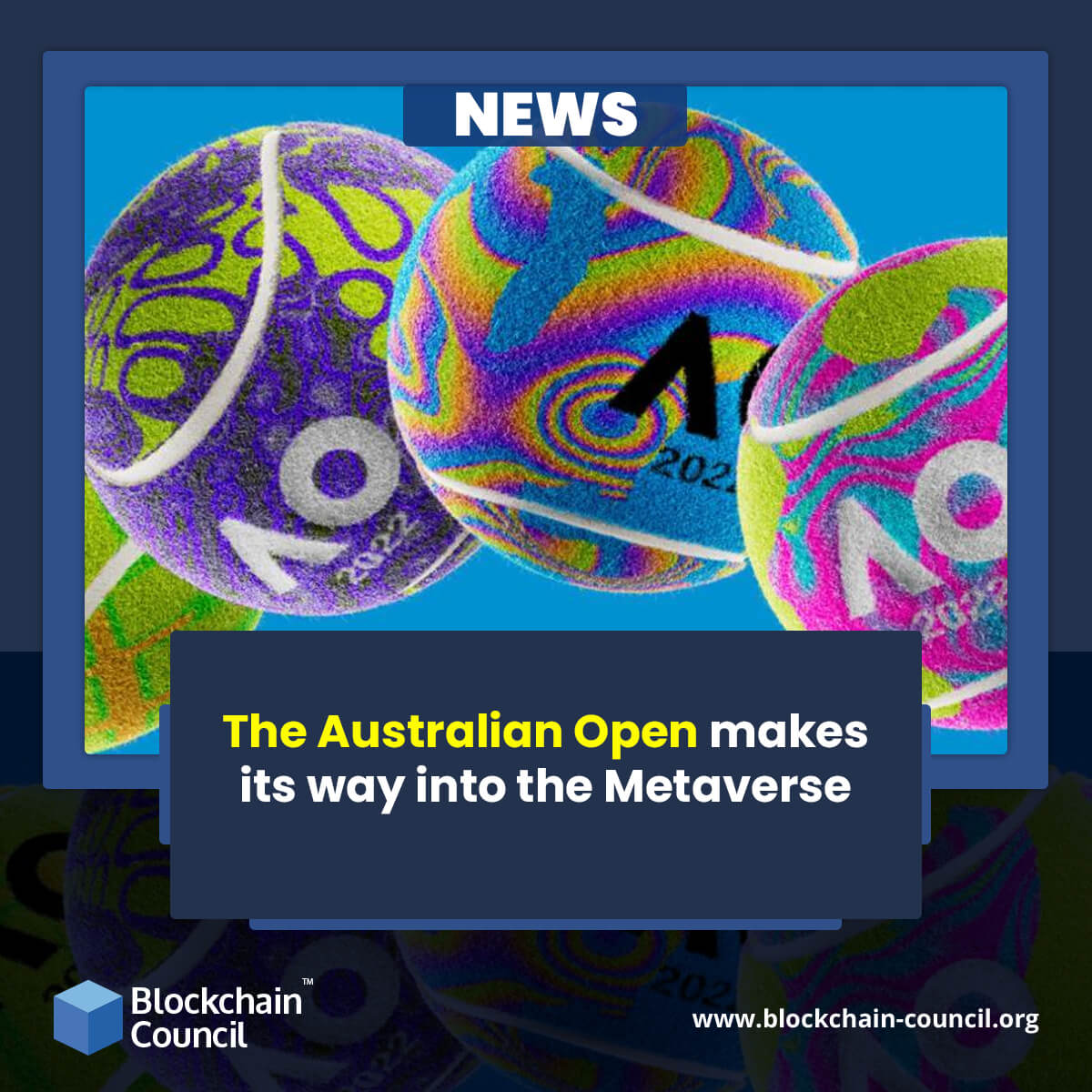 Working as the prime Australian governing entity for tennis in the country, Tennis Australia has entered into a strategic partnership with Decentraland to host the Australian Open in the Metaverse space. The collaboration will unfold the magic of the virtual world of a metaverse in supporting the first-ever tennis grand slam for the users. The tournament will kickstart from January 17, 2022, and is all set to offer an exciting gaming experience to the fans through the infusion of the new-age technology in the traditional gaming ecosystem.

According to the report, a virtual recreation of some of the main areas in Melbourne Park like the Rod Laver Arena and Grand Slam Park will remain open through the tournament span. The premier event will provide access to specialized curated content for the virtual spectators looking forward to enjoying the game. The authorities will offer exclusive content to the users including behind-the-scenes clips from more than 300 cameras across Melbourne Park. The content will include footage from the player arrivals area and the practice village for the virtual visitors. There will be live broadcasting and AO radio and will also showcase archival clips from tennis matches of the 70s era. The users will get a chance to participate in virtual meet-ups with renowned tennis players including Mark Philippoussis.
Tennis Australia NFT & Metaverse Project Manager, Ridley Plummer stated that is hoping for the success of the Australian Open with the inclusion of Metaverse technology. The chief aspires to see AO emerge as the world's most accessible and inclusive sports and entertainment event. The new technology will offer global access to the popular tournament. The ongoing COVID-19 travel restrictions and lockdown guidelines have restricted fans to reach Melbourne for the event. Plummer conveyed that the AO will continue to collaborate with Decentraland in the future for expansion into the Metaverse cluster. The team is looking forward to marking its presence in the online space and promoting innovation.
The tennis gaming organization teamed up with NFT portal Sweet to launch six NFT collections to celebrate the last five decades of the entity. The collections will be presented between January 17 and January 27 to coincide with the event. On January 12, the AO presented a pool of 6,776 'Art Ball' NFTs on the OpenSea NFT market space. The collection was sold out in a short span of three minutes in the market. The constantly growing NFT marketspace is enjoying a successful shift in the industry with investors and firms coming forward with their digital collectibles in the open market for trading and hefty earnings.