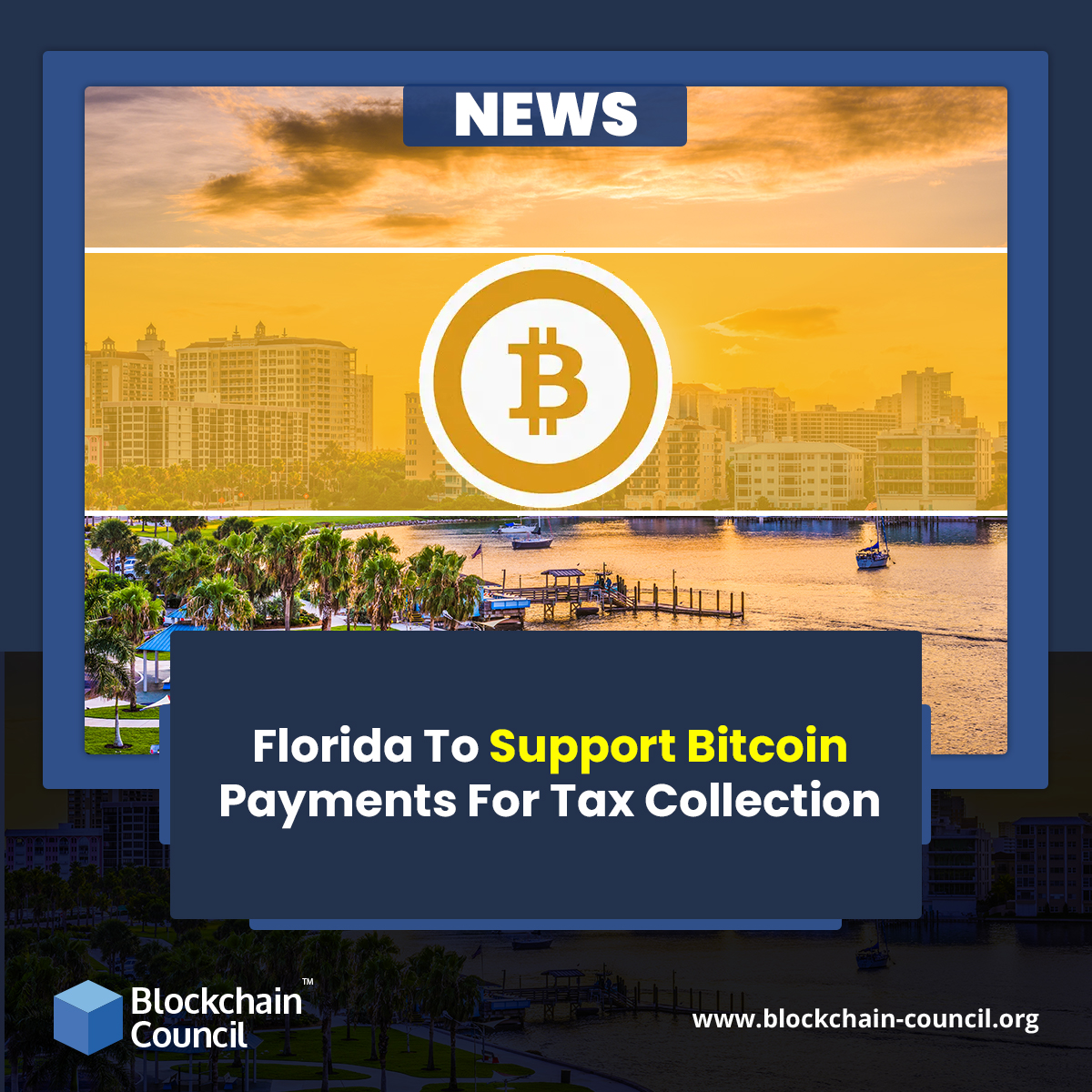 With cryptocurrencies becoming the mainstream financial tool for investors, governments from across the globe are striving to incorporate them into the core infrastructure. The latest to join this bandwagon is Florida where the government is looking forward to accepting tax payments in cryptocurrencies from the local citizens of the state. Governor Ron DeSantis revealed that the government authorities in Florida are working to support Bitcoin payments for tax purposes so as to ease the people from the burden of complicated traditional tax channels.

During his interaction at a press con in Wesley Chapel, Governor DeSantis stated that he has instructed the agencies to start the exploration of multiple solutions supporting the highly-anticipated digital switch in the tax payment structure. The conference was held to celebrate the signing ceremony of a financial literacy curriculum bill that will include personal finance education for high school graduation programs.
Interestingly, DeSantis has always been an ardent supporter of cryptocurrencies. Earlier in December 2021, he proposed to add support for crypto payments in the settlement of state taxes by local business firms. He advised to allocate funds for nurturing projects related to blockchain technology, however, the proposal did not receive a green signal from the legislature.
DeSantis, who is a potential candidate for the 2024 Republican presidential elections shared a skeptical stance towards Joe Biden's executive order on cryptocurrencies. He highlighted that there is a significant difference between a blockchain-based digital asset like BTC and digitalization of USD or conversion of the currency into a digital form wherein the assets continue to remain under the control of the regulator.   
Well, this is not the first time for a U.S state to show interest in cryptocurrencies for tax procedures. Recently, Colorado emerged as the first US state to accept cryptocurrencies for settling tax payments from the natives. As part of the initiative, crypto payments would be equalized to the USD value of the tax payable. The digital tokens would then be converted into USD before deposition on the state treasury. The authorities addressed the initiative as a logical path to digital statehood. The decision is likely to be enforced from June 2022. Also, Francis Suarez, the mayor of Florida's Miami became the first major US politician to accept his salary in Bitcoin tokens.
If you want to explore the potential of crypto space with proper knowledge and skills, then Blockchain Council's certificate courses can help you. The courses offer information about each and every concept of the industry in a simple and understandable manner. 
If you want to keep up with the trends of blockchain industry, join our communities on Discord, Reddit and Telegram.