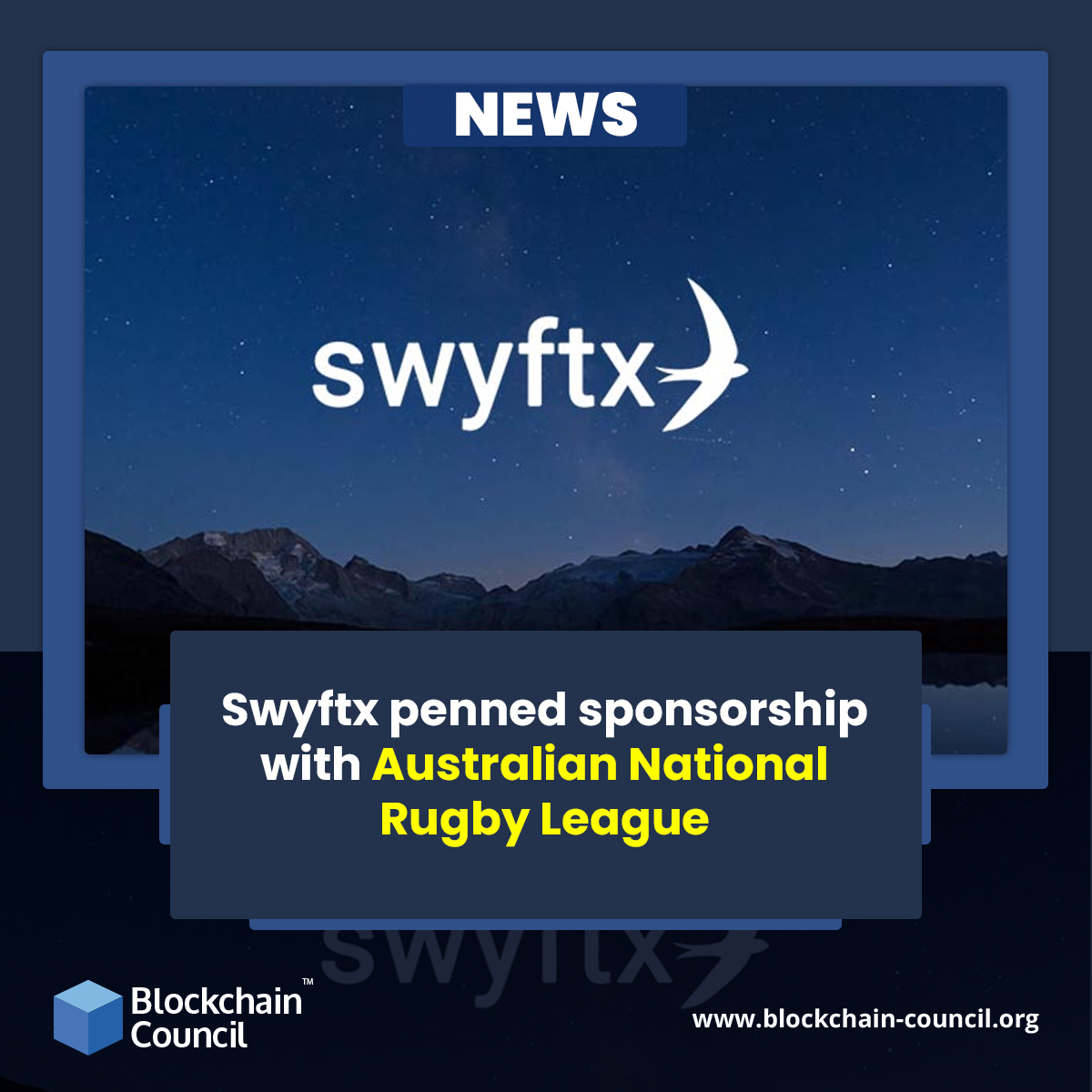 Swyftx CEO Ryan Parsons commented on the relationship with the NRL, saying that the mass appeal of sport is a prominent place for exchangers to promote and introduce themselves.

Swyftx, a Brisbane-based cryptocurrency exchange, has signed a three-year sponsorship agreement with the Australian National Rugby League (NRL).
Swyftx is a company established in Australia and New Zealand that provides trading services for over 300 digital assets. The NRL partnership is the company's second significant move toward promoting the local crypto and blockchain industries to sports fans after the Australian Football League women's competition earlier signed a five-year deal with Crypto.Com for $25 million.
NRLW, NRL, State of Origin, and All-Star games will be encompassed in the new agreement. In addition, a fourth-year prolongation towards the end of 2026 is also a possibility.
The LED markings in stadiums will advertise Swyftx's brand along with virtual broadcasting through TV channels. Apart from this, Swyftx's will also feature on the NRL's in-game review and decision board which will be called as "Swyftx Bunker" in 2023.
According to Ryan Parsons, the CEO of Swyftx, Australia is heading towards instantaneous crypto mainstreaming. 
When asked why crypto exchanges like Swyftx, Crypto.com, and FTX actively seek out athletic collaborations, Parsons explained that it is a good opportunity for exchanges to promote themselves and get mainstream awareness from the traditional finance industry.
To which exchanges have addressed that they are helping individuals and organizations in embracing new technologies and allied possibilities.
In 2022, Parsons predicts that the crypto industry will nibble into the market share of banks and traditional finance. He said that 2021 showcased an additional product to enter the market that is projected to expand in 2022. The CEO claimed that cryptocurrency is no longer a fringe issue in Australia and that defining the target population is getting more difficult as the sector sees widespread usage.