The four-day Las Vegas tech conference, which closes on Sunday, had the metaverse as a major focus. The term "metaverse" is a buzzword for three-dimensional digital environments where individuals may interact, socialize, and engage in leisure.
Numerous other businesses and businesspeople marketed sensory devices that let users smell in a virtual environment and immersive virtual reality headsets. A premium VR headset designed by Taiwanese tech giant HTC to compete with market leader Meta was unveiled.

One of these was a piece of headgear made by Vermont-based OVR Technology that included a cartridge with eight basic odors that could be mixed to create different scents. It is expected to be published later this year.
Users of a previous, better-managed technology version can smell anything with VR eyewear, from a simple sentimental flower garden to a marshmallow roasting over a fire at a camping trip. This version mostly used market aromas and cosmetics.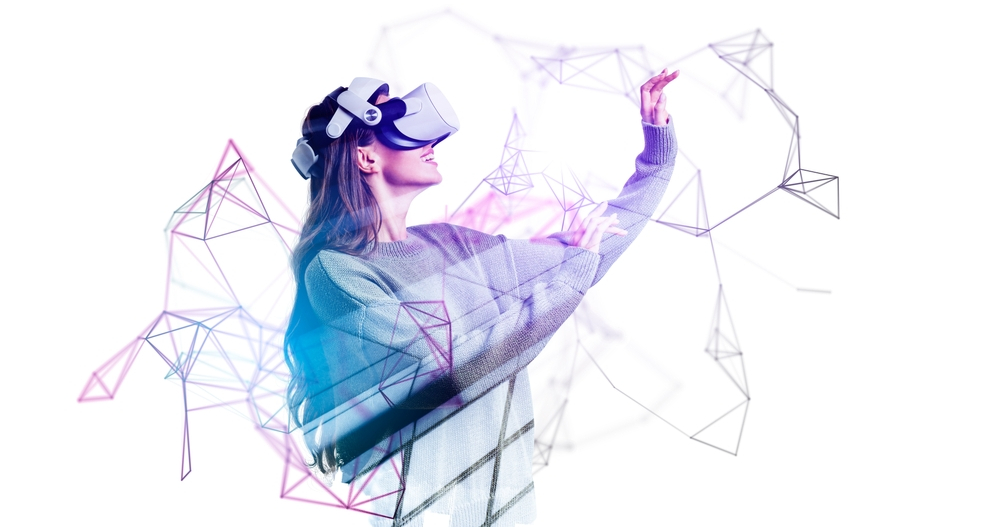 The company describes the device, which has an app, as a hybrid of a digital spa in the vein of Instagram and a tool to aid clients in relaxing.
The company's CEO and co-founder, Aaron Wisniewski, stated: "Extended reality is approaching an era where it will dominate business, entertainment, education, social contact, and sometimes even wellbeing." "The quality of these experiences will be determined by how deeply fascinating and absorbing they were. The smell gives them an unmatched strength."
Even if these uses are still in the future, scent and its close relative taste could be used in increasingly significant and practical ways. Even more generally accessible VR technologies, which are still in the initial stages of development, are too expensive for many people to afford, as per specialists.
Customers, however, are not blown away by what they see. Tech expert Ozan Ozaskinli put on a set of yellow gloves and a black vest to test out using a device known as a "haptics," which stimulates our sense of touch by buzzing and vibrating while transferring sensations. Ozaskinli travelled over 29 hours from Istanbul to attend CES.
Ozaskinli was trying to push a lever and open a package containing a magnificent gemstone by entering a code on a keypad. However, the whole thing could have been better.
To test some of its technology, the Boston-based entrepreneur Xander will start a pilot program with the American Veterans Administration next month, according to co-founder and CEO Alex Westner. For people who are deaf, Xander frequently produces smart glasses that display captions of face-to-face discussions in real time. In some of the organization's clinics, he claimed, veterans may try on the eyewear as they wait for appointments for hearing loss or other auditory issues. Moreover, according to Westner, the agency might end up as a client if all goes according to plan.
Other significant organizations, such as Walmart and Nike, have started numerous virtual reality-related projects. However, it's unclear how much they will benefit from the technology at this early stage. By 2030, the metaverse could generate $5 trillion in revenue, according to McKinsey. However, besides gaming, Michael Kleeman, a digital strategist and visiting scholar at the University of California, San Diego, pointed out that a large portion of current VR usage still counts as a niche activity.
If you want to keep up with the trends of blockchain industry, join our communities on Discord, Reddit and Telegram.