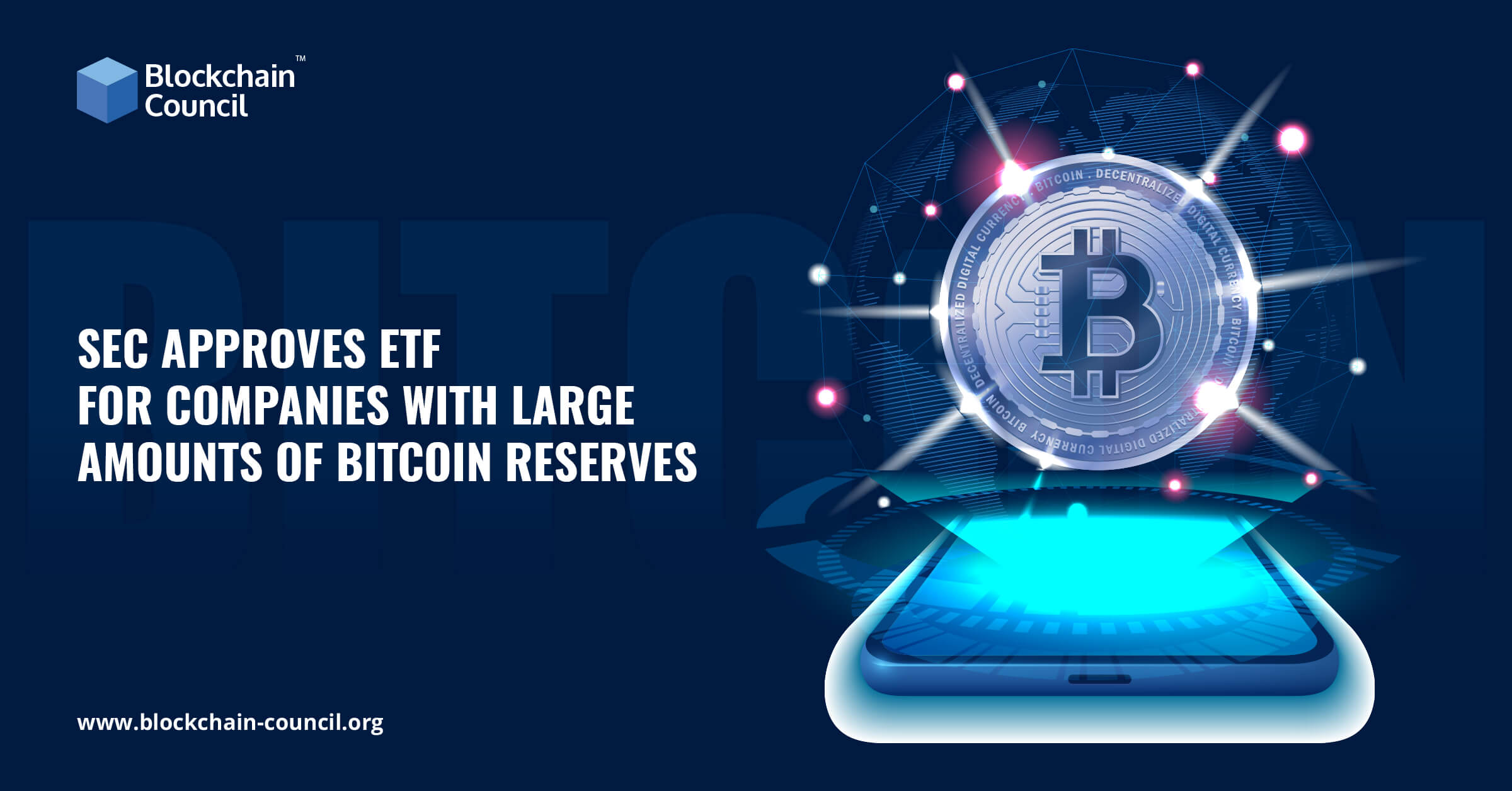 As the entire crypto community around the world anxiously awaits approval for Bitcoin ETF from none other than the Securities and Exchange Commission (SEC) of the United States, the regulatory body answered through an announcement which implies that they are actually moving in that direction gradually. The agency took a defining step by approving a fund which is named "Volt Bitcoin Revolution ETF."

The fund, which is ideally managed by Volt Equity based in San Francisco, will be providing retail investors with a comprehensive Bitcoin exposure by making a portfolio that will contain a list of "Bitcoin Revolution Companies" that are holding a considerably large portion of the cryptocurrency on their respective balance sheets.
The initial application was actually filed in June, and in there Volt had mentioned that 25 percent of the assets in the fund would consist of stocks from MicroStrategy, which is a cyber security company that has been stockpiling huge amounts of Bitcoin. Tad Park, in an interview with Decrypt mentioned that the percentage could be less than the fund itself. He even stated that the fund will trade under the symbol of BTCR.
Park added that the fund will include shares in an average of 30 notable companies that include Square, Tesla, PayPal, and Coinbase. According to him, Volt has also decided to include Twitter after the company announced that Bitcoin Tipping is part of their operations now, and also a Bitcoin mining company known as Marathon, who are holding generous amounts of the cryptocurrency in their corporate treasuries.
Park even mentioned that the Bitcoin Revolution Fund will not be as volatile as the crypto market itself and the reason behind this is that even if the crypto market takes a downfall, that will not affect the shares of companies such as PayPal or Tesla that much. Moreover, like most of the other ETFs, the fees for Volt are kept at a modest range, which consists of a .85% management fee to be paid annually. 
In addition to that, while the SEC has provided a green signal to the Volt fund, it is still far away from approving a pure Bitcoin ETF. However, this action does suggest that the hardline position maintained by the agency towards Bitcoin may be easing up gradually. That is because even if we look back a year ago, things were quite different and even this approval is a way bigger change from there. 
Conclusion
So are you interested to learn more about Bitcoin and other cryptocurrencies that are impacting the world of finance at a rapid pace?
Becoming an expert on Cryptocurrencies such as Bitcoin, Ethereum and others is easy now, owing to a host of amazing courses from Blockchain Council, which is a premier organization offering superb online training and certification programs to aspiring individuals who want to have a successful career in the Blockchain space. 
Keeping the rising demands of blockchain professionals in mind, Blockchain Council certifications are diversified to meet each aspirant's discrete needs. They have a host of training and courses on Cryptocurrencies, Blockchain systems, Smart Contracts, DeFi applications, NFTs, Smart Contracts and much more that provide world class knowledge and support.
To get instant updates about Blockchain Technology and to learn more about online Blockchain Certifications, check out Blockchain Council.