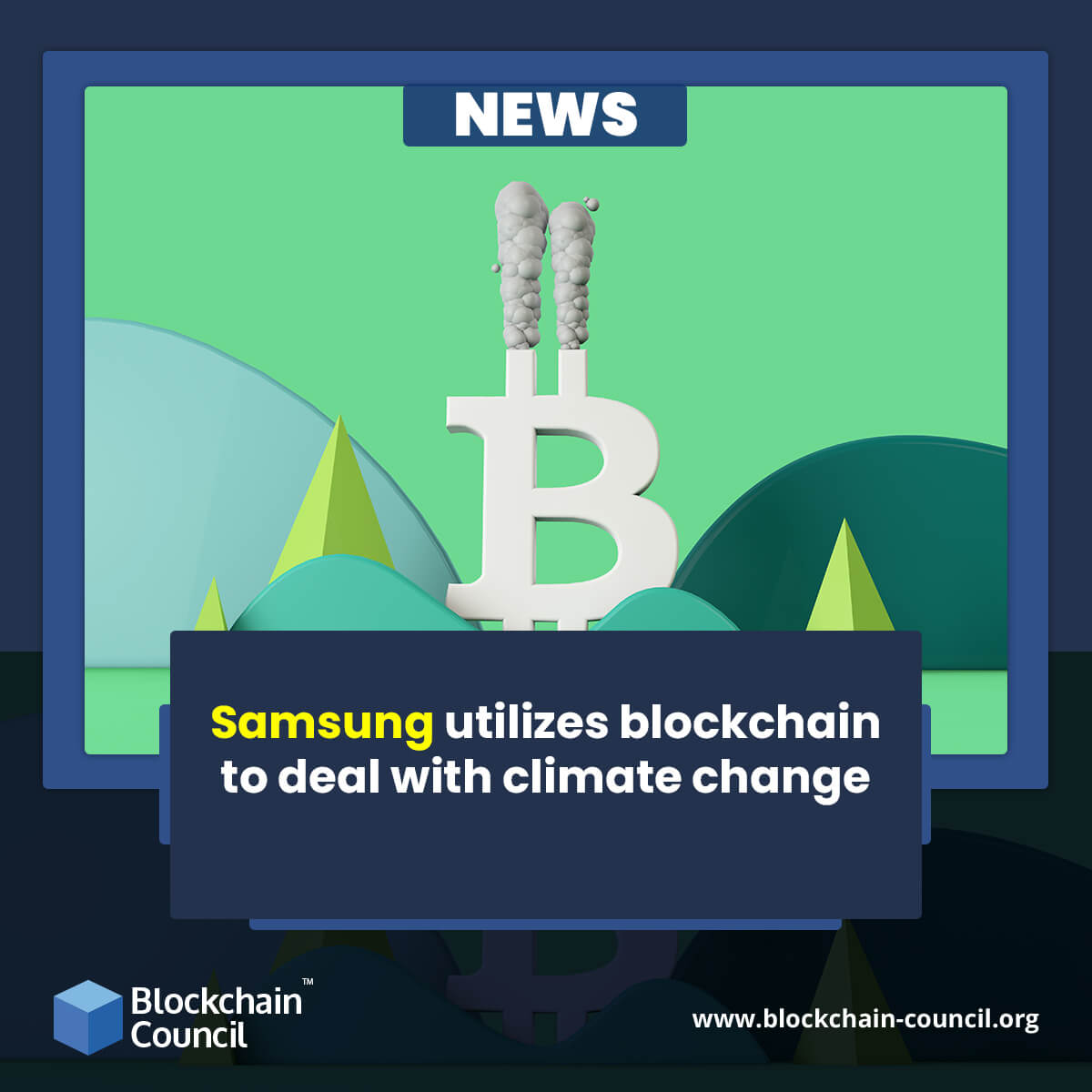 Working as a global icon in the field of electronic products, Samsung has entered into a strategic partnership with blockchain firm veritree to support ecological initiatives. In its latest announcement, Samsung Electronics America revealed that the company will plant 2 million mangrove trees in Madagascar over the next three months in support of the veritree platform. Leading blockchain firm, veritree employs decentralized ledger technology to support the reforestation initiative and verify each planted tree in a well-planned way.

The news was made public during the CES Tech Conference that took place in Las Vegas on Monday. veritree is a popular climate solutions portal that uses blockchain technology to manage environment-friendly projects adopted by business houses. The report suggests that the tree implantation project is a crucial part of the nature-focused action plan of the South Korean conglomerate designed specifically to promote environmental sustainability. The initiative aims to fix and reduce the CO2 levels in the atmosphere through devoted programs. The firm has planned to restore nearly 200 hectares of land and surrender approximately 1 billion pounds of carbon-di-oxide in a span of 25 years.
The veritree platform is designed by a sustainable clothing company tentree to work as a planting management portal running on blockchain technology. Tentree has pledged to plant ten trees for every clothing item sold from its ecosystem. The parent company will handle the logistics for the new partnership. Veritree will help Samsung to enjoy better transparency throughout the process including data collection, site management, tree inventory, and impact scanning. The tree planters use their mobiles to track the trees instructed by the sponsor. This creates a digital map for the respective digital trees making the entire process swift.
Talking about the deal, Samsung's chief of corporate sustainability Mark Newton conveyed that employing funds in innovative technology focused towards nature is essential for handling climate changes. The team said that mangrove trees are known to be highly effective carbon sinks. Their roots are covered by water and they capture and store carbon-di-oxide in the soil.
Samsung will work with the local community people of the Mahajanga region of Madagascar to achieve its tree plantation goal. The area has witnessed heavy deforestation over the years and with new plantation initiatives the region is likely to grow well. The experts at Samsung America are taking planned initiatives to promote sustainability. The firm has started using renewable energy resources in the U.S and recently launched a new smart TV range with an integrated NFT portal. The company is giving priority to environment-friendly technologies to reduce the damage caused by hazardous activities involved by entities.