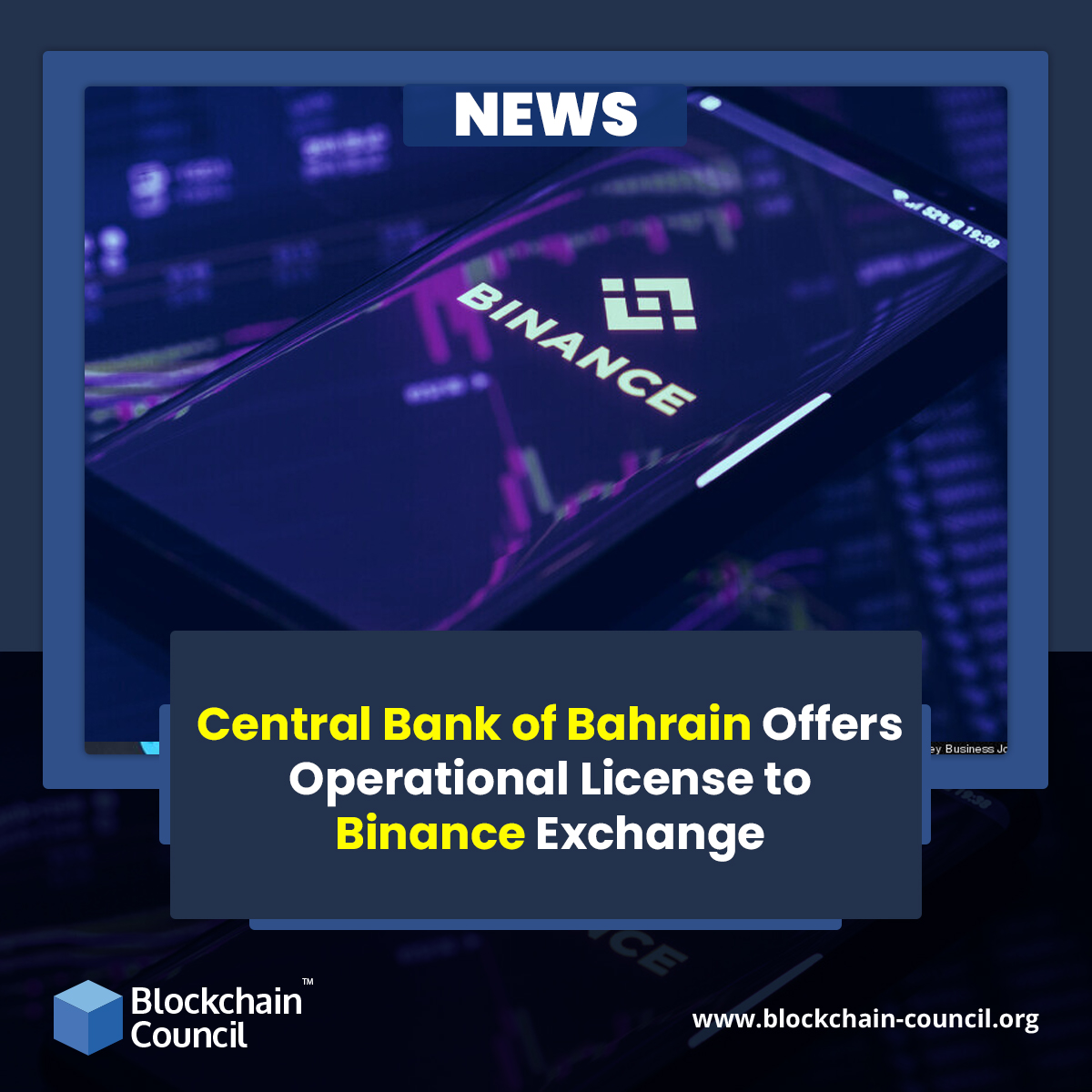 With crypto emerging as a high-potential financial tool for investors, Binance is taking all the necessary steps to sustain its position as the leading brand in the sector. In a major development, the world's largest cryptocurrency exchange has earned license approval from the central bank of Bahrain to start offering its trading services to fellow Bahraini crypto fans. This will be the first strategic expansion of the Binance community in the Middle East region which is fast becoming a popular junction for crypto-related businesses, firms, and exchange platforms.

#TeamBahrain.#Binance has been granted the first license for a global crypto-asset provider in The Cooperation Council for the Arab States of the Gulf (GCC) by the Central Bank of Bahrain. pic.twitter.com/Ndnb4xhA5y

— CZ 🔶 Binance (@cz_binance) March 14, 2022
As per the report, the Central Bank of Bahrain issued the license through the Cooperation Council for the Arab States of the Gulf (GCC). The news about getting approval from the regulatory authorities in Bahrain was made public by Binance CEO Changpeng Zhao on March 14 via an official Twitter post. With this approval, Binance will be providing a fully regulated crypto trading ecosystem to the native users of the country. With crypto, Bahrain is looking forward to eliminating the persisting loopholes in the traditional payment channels.
The exchange platform will provide a wide range of user-friendly trading services to the fast-growing crypto community in Bahrain. The investors will enjoy access to safe trading, custody, and asset management services as part of the newly-approved license. Being the smallest economy in the Middle East region, Bahrain has witnessed a significant craze for crypto activities in recent years. The country has emerged as one of the most prominent spaces for crypto trading in the Middle East territory. In January, the central bank ran trial runs for the crypto solution, Onyx by JP Morgan. Earlier in December 2021, Binance was given in-principal approval to operate in the country. This approval has been given the face of a complete licensed approval by the central bank.
The governor of the Central Bank of Bahrain, HE Rasheed Al Maraj stated that the organization was continuously involved in creating a regulated module lying in sync with the prevailing industry patterns. The institute strives to support regulatory guidelines that promote innovation and legitimate trading experience. The approval will help Binance to expand its operations across the globe while judiciously following the local regulatory measures. Recently, Zhao revealed that Binance is planning to invest in one or two firms from every economic sphere so as to bring them onboard for crypto expansion.
The certificate courses on cryptocurrency and blockchain technology offered by Blockchain Council can help anyone develop expert knowledge on the subject. The courses are designed to offer subjective and practical skills to the participants so as to make them industry-ready.