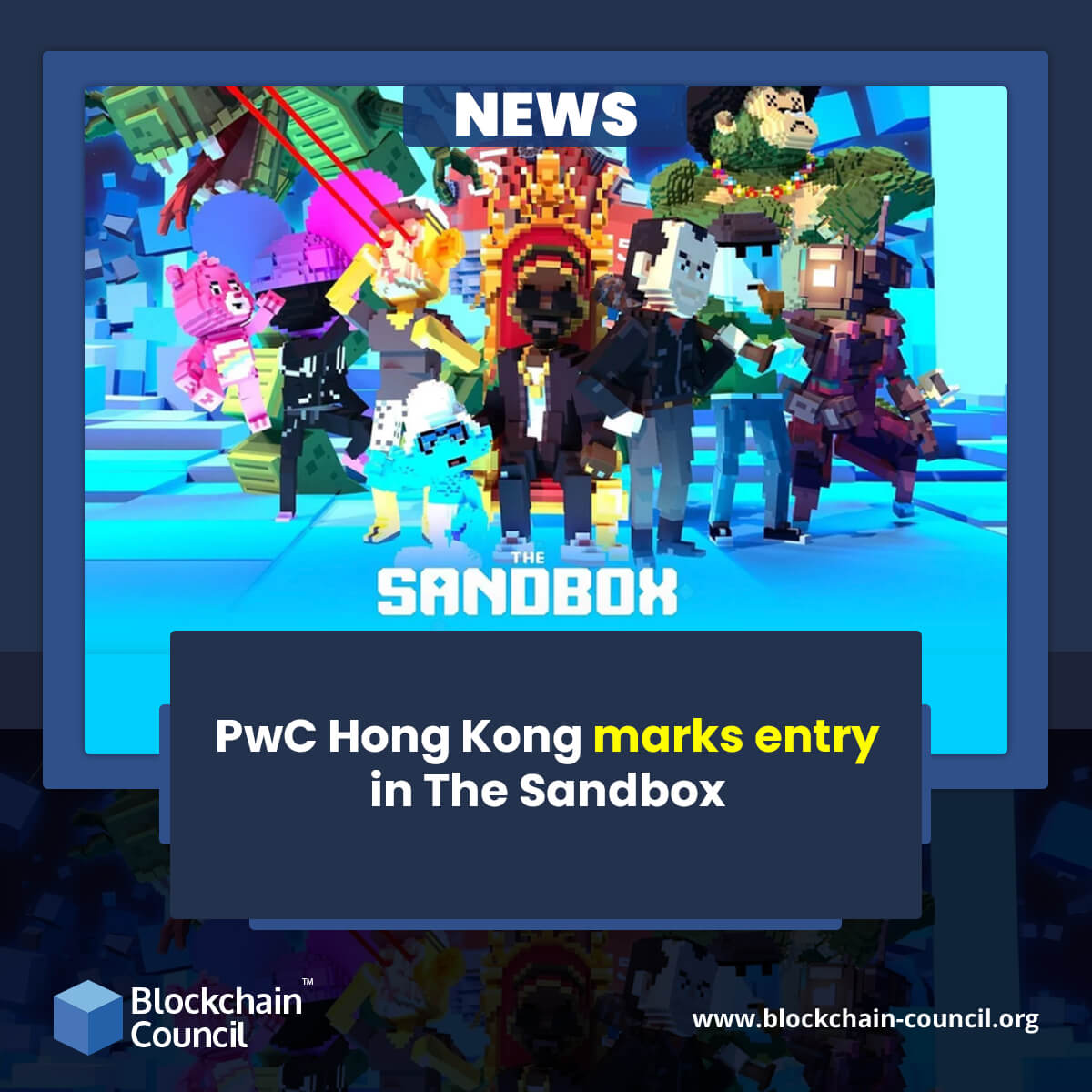 Serving as the international subsidiary concern of the world's biggest business services provider PricewaterhouseCoopers, PwC Hong Kong is all set to make a smashing entry in Metaverse. To initiate this expedition, PwC Hong Kong has purchased LAND in the renowned virtual metaverse of The Sandbox. The Sandbox portal allows users to immerse themselves in an enriching gaming experience where players can play, create, own, and monetize their virtual experiences securely.
According to the report, PwC Hong Kong is planning to develop a Web 3.0 advisory cluster that would foster a wide range of new-age professional services like taxation. While speaking about this development into Metaverse, William Gee, a partner at PwC Hong Kong addressed the technology as a digital marvel. He added that the firm will use its knowledge expertise to provide necessary help to the clients willing to explore the metaverse world.
The Sandbox team shared a similar response on its collaboration with PwC Hong Kong. The firm's CEO Sebastien Borget conveyed that the metaverse is open for those willing to do the business and reap returns. The firm is looking forward to showing the partner company how The Sandbox ecosystem provides immersive ways for brands to expand their reach to customers. The Sandbox has managed to strengthen its hold in the industry. Within the last 30 days, the portal has registered 4,450 new users from across the world. The native token called SAND retracted nearly 30% from all-time highs last month to hit a $5.84 price value.
Hailing from London, UK, PwC recorded revenues of $45 billion from June 2020 to June 2021 indicating a 2% surge from the previous year's figures. In July, PwC crypto chief Henri Arslanian conveyed that venture capital funds and giant conglomerates are lessening investment opportunities in the crypto space for small companies. The CEO of social networking site Twitter, Jack Dorsey shared similar worries for small-scale firms. The spearhead was concerned that the big financial fishes of the industry are restraining Web 3.0 developers from achieving their full decentralized potential.
The price of Sandbox token has increased by 22% in the past 7 days making it a hot currency for investors. The value has risen by 23.34% in the last 24 hours. The current price is $6.14 per coin. However, the token value is 27.26% below the all-time high of $8.44.