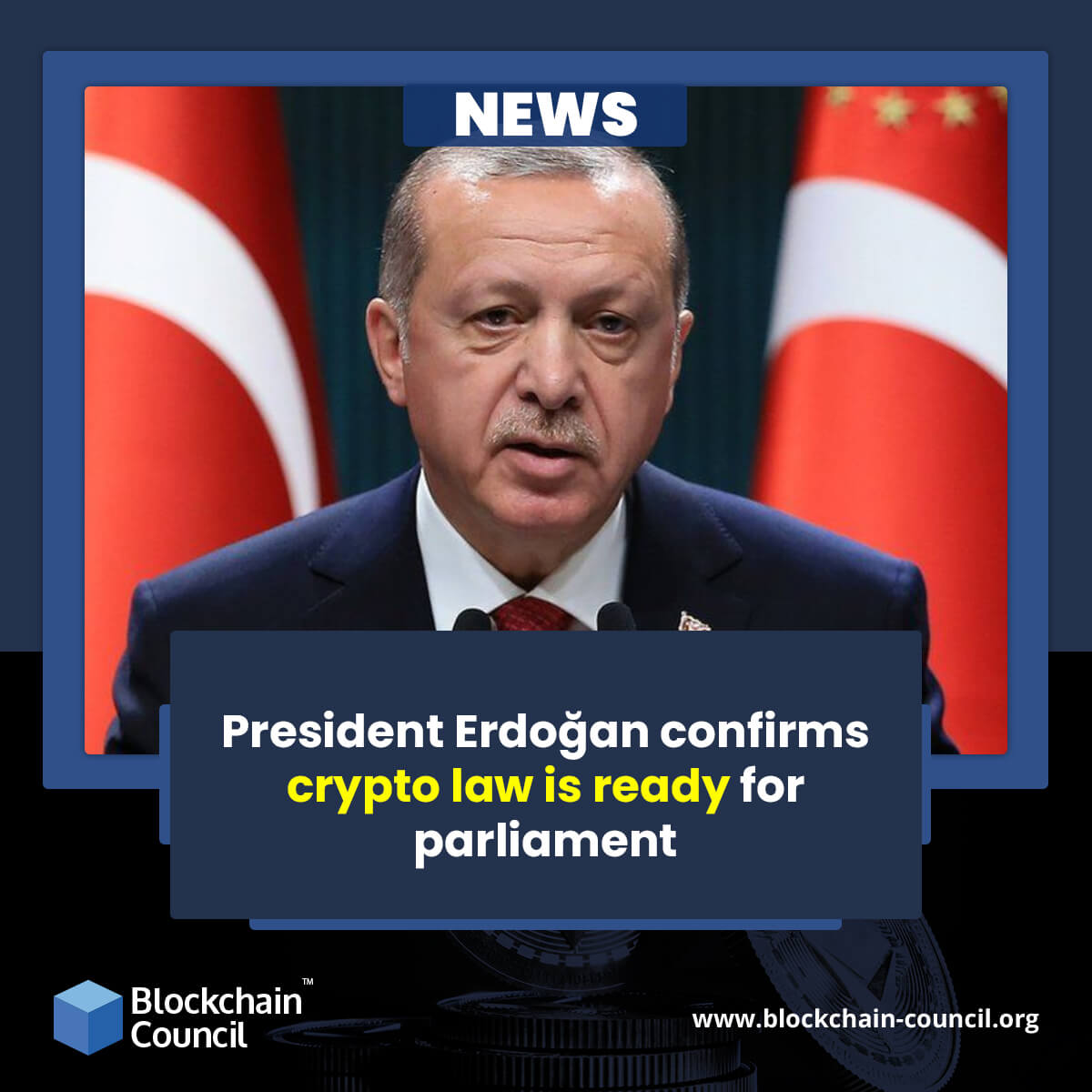 With crypto gaining global popularity, governments from across the world are striving to work out a fully-dedicated crypto law to maintain financial stability. Following the trend, Turkey has also successfully completed the draft of its highly-anticipated Crypto Law. The crucial information was conveyed by Recep Tayyip Erdoğan, the honorable President of Turkey, who revealed that the bill will soon be moved to the Parliament for fueling the implementation process across the region.
When addressing a conference in Istanbul, President Recep shared that the newly formulated law will help them to reverse the plummeting value of the Turkish Lira. The government is looking forward to introducing a new economic framework in the country to achieve financial stability. The country chief affirmed that they will send the draft to the Parliament without any delay to initiate corrective measures on the issue.
Talking about the recent inflationary crisis in the country, Erdoğan conveyed that this financial episode is not associated with mathematics but is a matter of process. The President showed confidence in the potential growth of Lira's price soon. The new crypto statute is likely to present Turkey as one of the 10 biggest economies across the globe.
Recently on November 23, Bitcoin investors in Turkey neglected a fast-moving currency collapse as the Lira plummeted 15% against the U.S. dollar within a single day span. The financial turn made Bitcoin rise to an all-time high value against the Lira. The BTC/TRY market pair reached 723,329 Turkish Lira on Binance. The President is keeping high hopes with the newly-formulated crypto law that is likely to bring the Turkish Lira back into its original form.