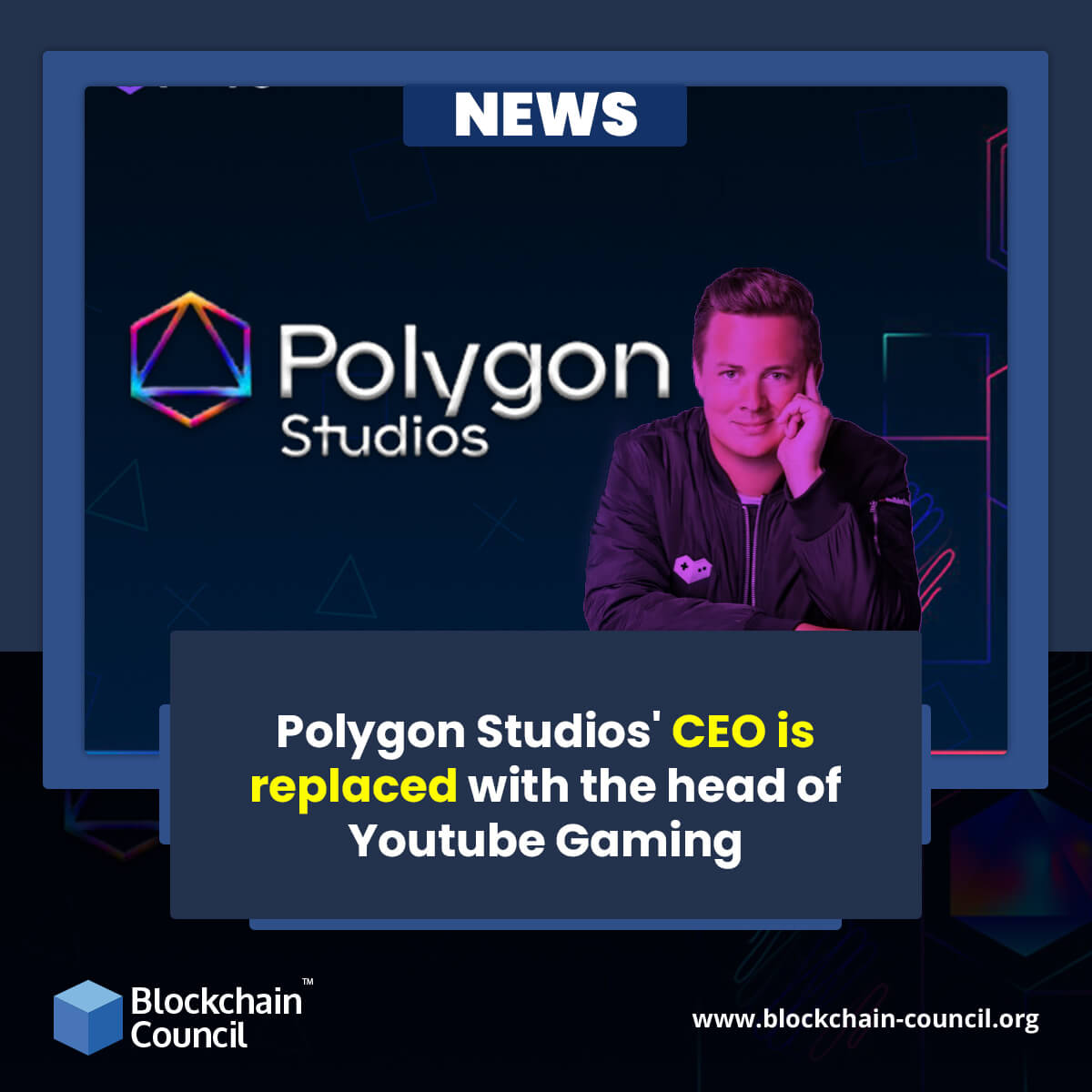 The Global Managing Director of YouTube Gaming, Ryan Wyatt has announced his resignation from the YouTube team to take the next big leap by joining as a CEO in Polygon Studio. With this strategic shift in his career, Ryan is looking forward to delving deeper into the new-age technological realms like cryptocurrencies and Metaverse. The former YouTube Gaming chief took to his official Twitter handle to share an emotional message thanking and appreciating YouTube for all the good times they gave him during his tenure in the company.

It is bittersweet news to share that I am leaving @YouTube.

I have loved every minute of my time here, but it is time for my next endeavor.

I am elated to announce that I will be joining @0xPolygon ($MATIC) as their CEO of Polygon Studios.

Thank you for the memories! ❤️ pic.twitter.com/VhQxpqDbFO

— Ryan Wyatt (fwiz.eth) (@Fwiz) January 25, 2022
Polygon Studios is a project that is fully dedicated to the development of software solutions within the Polygon blockchain ecosystem. As metaverse grows in popularity, firms are putting in extra efforts to strengthen their hold in the cluster. Global firms like Meta are actively recruiting experts, who possess prior experience of work in the Metaverse field, for supporting their venture projects. Recently, Meta was involved in hiring former Microsoft and Apple employees to further its Metaverse plans.
Interestingly, Ryan Wyatt's inclusion as the CEO of Polygon Studios can be seen as a crucial step aimed towards the growth of the firm. Ryan is known for playing a significant role in increasing the number of visitors by 3X during 2018 through 2020 on the YouTube Gaming platform. The effective leadership helped YouTube Gaming emerge as a strong player in the industry giving stiff competition to social media portals like Facebook Gaming and Tiktok. However, the top spot in the gaming streaming industry is held by Amazon's Twitch.
Ryan was recognized as one of the Top Young Designers, Executives, and Players in the world by Forbes in its 30 under 30 list. Later, he also became a part of the 40 under 40 list by Forbes. He has received multiple accolades in the video gaming sector too. The spearhead has been an active supporter of blockchain technology. In 2021, he stated that the shift to NFTs and decentralized solutions will transform the gaming sector for good.
The Twitter post by Ryan conveyed that he will focus on expanding the ecosystem through investments, marketing, and developer support. He will work to lessen the gap between Web2 and Web3. He will work on a variety of sections including gaming, entertainment, fashion, news, sports, etc. The Polygon platform has enjoyed steady growth since its inception through strategic collaborations with leading portals like Uniswap and Opera browser. The firm is continuously strengthening its hold in the sector with regular improvements in its ecosystem.